Inspiring evening raises money for local charity
As Muslims across the world continue to fast throughout the holy month of Ramadan, iftaar events are bringing communities together as 'bread is broken' when the sun goes down.
Last week, the first ever InTouch iftaars were held in Keighley and Bradford, with over 200 people turning out to support the local cause.
Providing an opportunity for people to come together to break their fast, enjoy entertainment from renowned nasheed artists, and raise funds for the charity, it was deemed a huge success by organisers.
Faisal Tariq is the UK Fundraising Manager for the InTouch Foundation. He said he was delighted with the turnout on both nights and explained the important role Ramadan plays in the Islamic faith.
"We had an absolutely amazing response across both events," he said.
"In Bradford, the event sold out within a few days and there were around 130 people who attended.
"This year Ramadan is challenging with long fasts. While we fast, we experience what it must be like for those in need and that was the message we wanted to get across.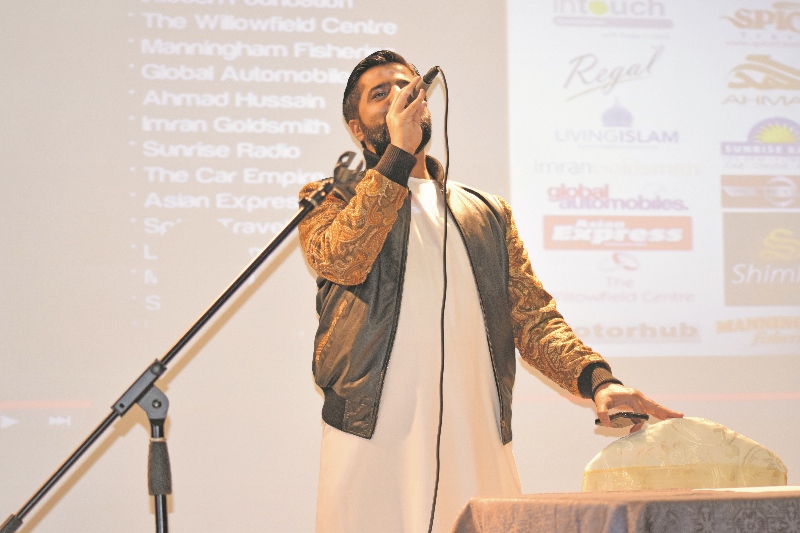 "We as Muslims, and people of Bradford and Keighley, have a responsibility to be 'in touch' with those in need and provide them with the life saving meals."
Across both nights, Imam Alyas Karmani was tasked with the role of host and reiterated the constant message of 'charity starts at home', praising projects such as InTouch, and their mobile soup kitchen service.
Footage of the charity's work in the UK was also shown before Nasheed artists, Omar Esa and Ahmad Hussain, shared their melodious vocal talents with the crowds.
Prior to the breaking of fast, those in attendance were asked to pledge a monthly donation to the charity which would help feed society's most vulnerable across Bradford, Keighley and Leeds.
With a number of pledges made, Faisal added that more meals can now be served up through InTouch and thanked all the people who helped make the iftaars a success.
"I would like to thank all our sponsors, volunteers, the nasheed artists, our host and all those who attended as without them these events could never have happened," he said.
"We certainly had an amazing two nights. A special mention must go to two of our volunteers, who are not Muslims, after they fasted for a whole day before attending our event, to break their own fast with us."
If you would like to get involved with the InTouch Foundation, or have any fundraising proposals,
please email getinvolved@intouchfoundation.co.uk