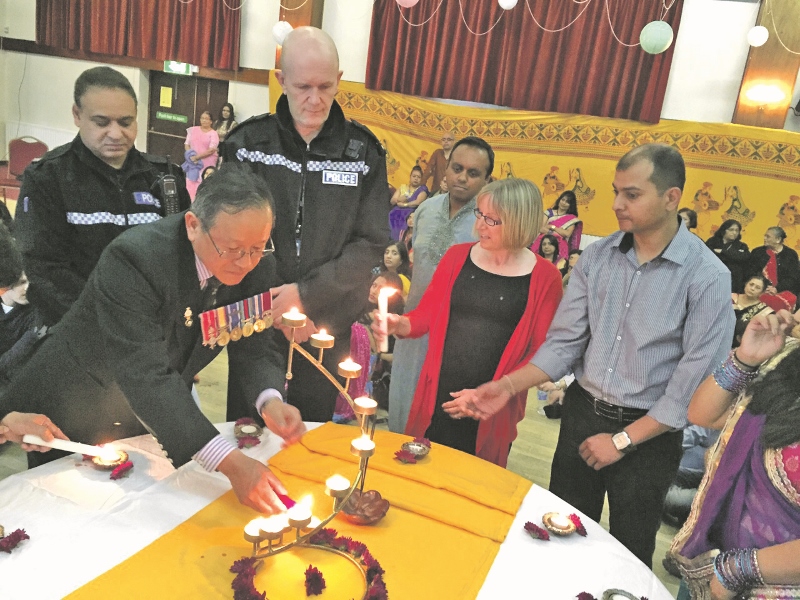 As Father's Day arrived last weekend, Dads across the UK were treated to a day dedicated to themselves, celebrating with a family meal or perhaps a trip away.
In Bradford, it was an infectious musical beat which helped a host of fathers celebrate the annual date as they took to the dance floor to help raise money for charity.
On Sunday 21st June, a spectacular cultural evening was seen at the Ukrainian Community Centre with more than 350 people gathering in aid of Sewa UK's Nepal Earthquake Appeal.
From live music by Shakti Vrund, to traditional Raas Garba dancing, the event brought communities together for an evening of entertainment.
Amongst the many guests was Chief Superintendent Simon Atkin, of Bradford and Keighley, who even joined in with the traditional Hindu dance himself.
In total, £4,000 was raised for the appeal which will go towards funding the ongoing relief efforts in Nepal, carried out since two large earthquakes struck the nation around two months ago.
Event co-ordinator, Harkishan Mistry, said he was delighted with the success of the evening and hoped the event would inspire others to hold their own fundraisers in the near future.
"We had around 350 people come down on Sunday, which was a great turnout considering it was Father's day," he said, "so a big thank you goes out to all those who helped make the event a success.
"It was great to welcome the Chief Superintendent to the event and local councillors as well who got involved with every aspect of the night. In the end they didn't even want to sit down."
As well as the relaxed entertainment atmosphere, the serious matter of raising funds for the earthquake victims was at the centre of the night.
Retired Major Laxmi Bhakta Bantawa, of the British Army Brigade of Gurkhas, delivered a speech charged with emotion about the devastation in his homeland before a short video was shown to those in attendance highlighting some of the devastation in the disaster-hit region.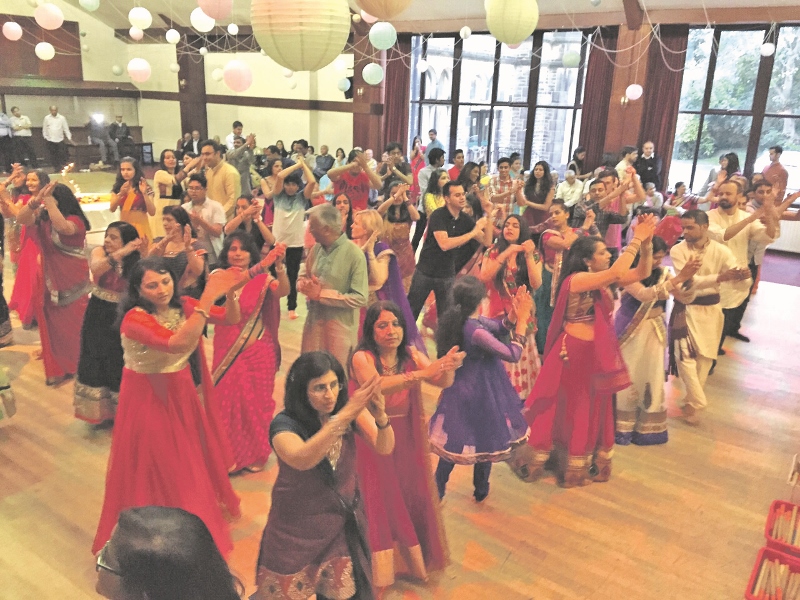 Representatives from various organisations were then asked to light a candle in memory of those who lost their lives, followed shortly after by a minute's silence.
"Major Laxmi Bhakta Bantawa spoke with such passion that it really touched home with the crowd," Harkishan added.
"I know a lot of people were unable to make it out on the night which is understandable but I would urge others to build on this night's success and hold events of their own.
"Together we can make a difference by helping to raise funds for those most in need."
The Nepal earthquake has resulted in thousands of people losing their lives, leaving many more injured or homeless.
Sewa UK are currently working with a number of partner organisations in Nepal to provide much needed support and relief to the survivors.
If you would like to make a donation towards the appeal, visit mydonate.bt.com/fundraisers/ bradfordnepalearthquake.