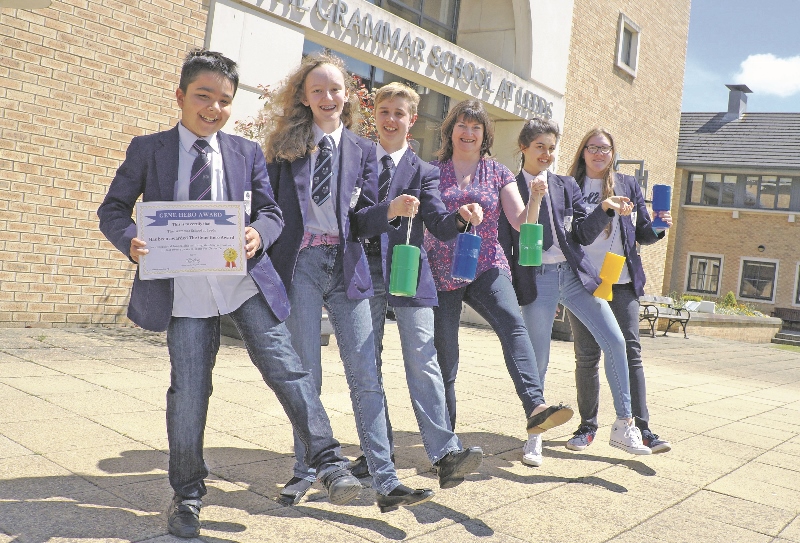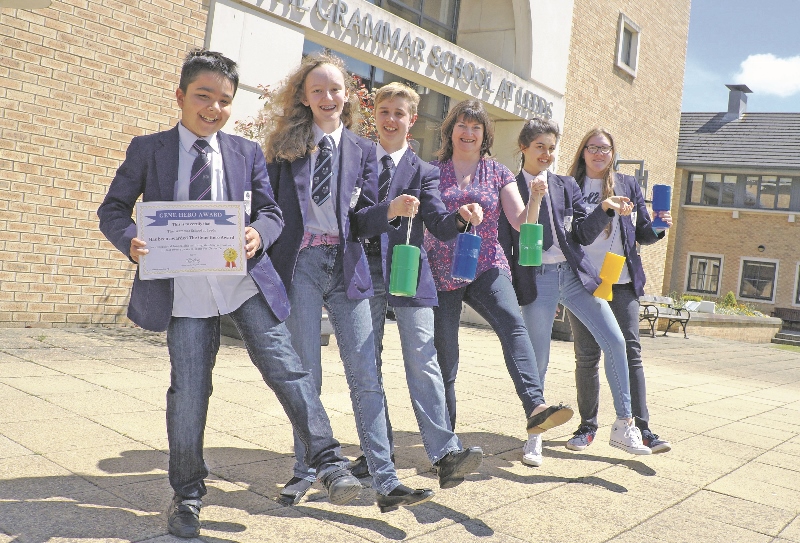 Gene heroes scoop top award for fundraising efforts
A school in Leeds is just one of eight nationally to have received a prestigious award for doing so much more than just putting on a pair of jeans.
The Grammar School at Leeds (GSAL) was presented with the Gene Hero Award for its impressive fundraising efforts in support of the charity 'Jeans for Genes Day'.
Over the past 20 years, the school has taken part in the charity day raising an impressive £16,800 to date.
The charity has now recognised the achievement by presenting the school with the Gene Hero Award, a new award acknowledging outstanding fundraising efforts.
Caroline Harding, chief executive of Jeans for Genes Day, said: "School fundraising is vital to our charity.
"I want to thank each and every child at GSAL who took part in Jeans for Genes Day over the past 20 years.
"They have made it possible for us to provide extraordinary help and support to so many children and families."
Jeans for Genes Day raises money for the charity Genetic Disorders UK, which aims to transform the lives of children with genetic disorders by using funds raised to provide vital care and support.
Julie Ringrose, charities coordinator at GSAL, said: "The Jeans for Genes charity is one that is close to our hearts, and we're thrilled to have the generosity of our pupils recognised.
"We're looking forward to celebrating the twentieth anniversary of Jeans for Genes Day this year."
The next Jeans for Genes Day will take place on Friday 18th September. Visit www.jeansforgenesday.org to sign up for a free fundraising pack or for more information.