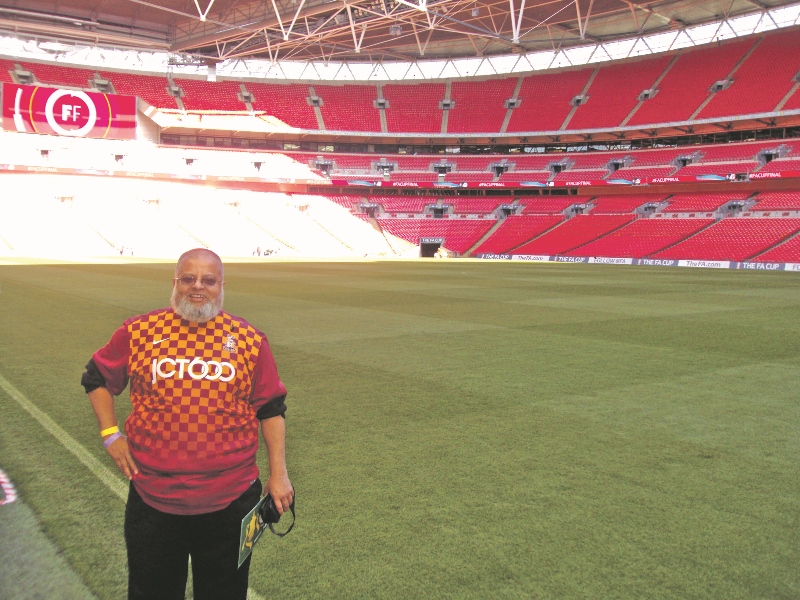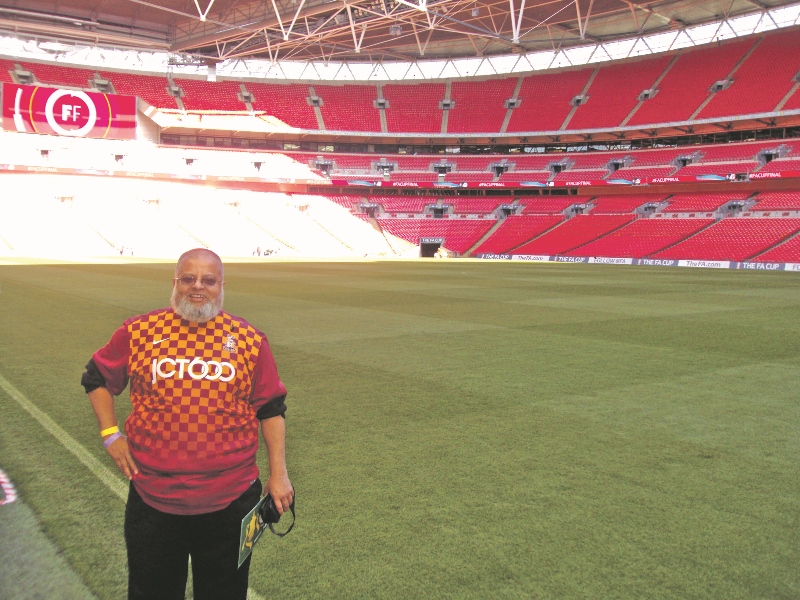 City fan sings on pitch at FA Cup final
Bradford City may have just missed out on their chance to grace the hallowed Wembley pitch this season yet one Bantams fan got to live the dream on Saturday as he stepped out in front of a packed stadium.
Anwar Musa, from Laisterdyke, has been a City supporter ever since he moved to England in 1968, and is a dedicated season ticket holder come rain or snow.
Usually straining his vocal chords on the terraces every Saturday, the 52-year-old swapped the stands for the pitch last weekend as he was selected to represent his beloved Bradford in this year's Football League fans choir.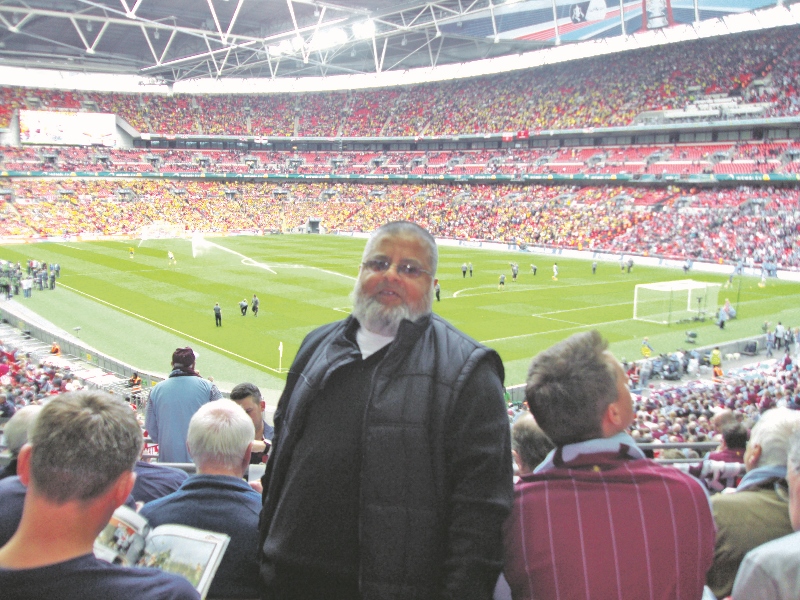 Alongside one fan from each of the 64  league clubs that reached the third round of this season's FA Cup, Anwar performed the traditional 'Abide with me' hymn ahead of kick off before watching Arsenal take on Aston Villa in England's most prestigious cup competition.
Spending two days preparing and rehearsing for the event before the big day finally arrived, the superfan says it surpassed all his expectations.
"It was absolutely brilliant," he said. "To walk out in front of 90,000 people was like coming out as a gladiator, the wall of sound was incredible.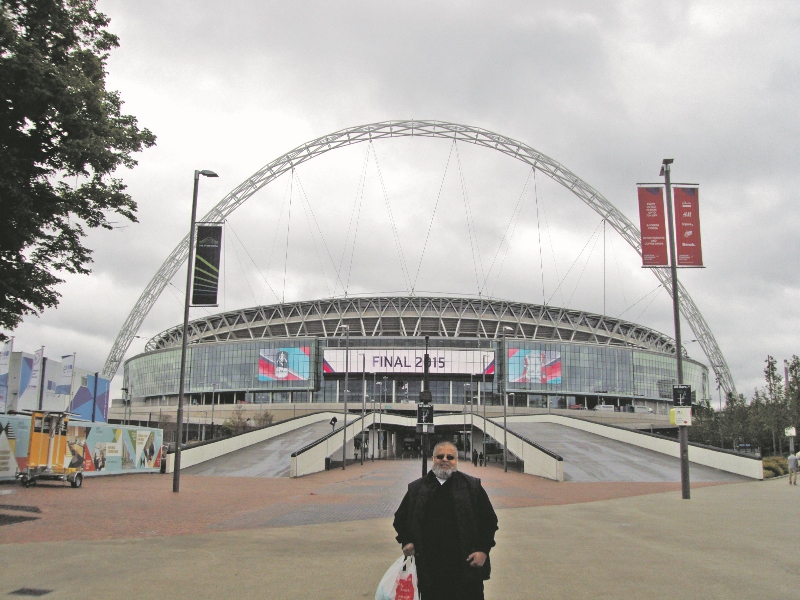 "I have been in the crowd three times before but to experience walking out on that pitch is something I will never forget.
"Singing abide with me, alongside the choir and the fans, was amazing and I was quite emotional to think I was representing Bradford City especially during this anniversary year."
30 years ago, 52 City fans were killed in the Valley Parade stadium fire, a game which Anwar attended and narrowly escaped the flames in the Main Stand.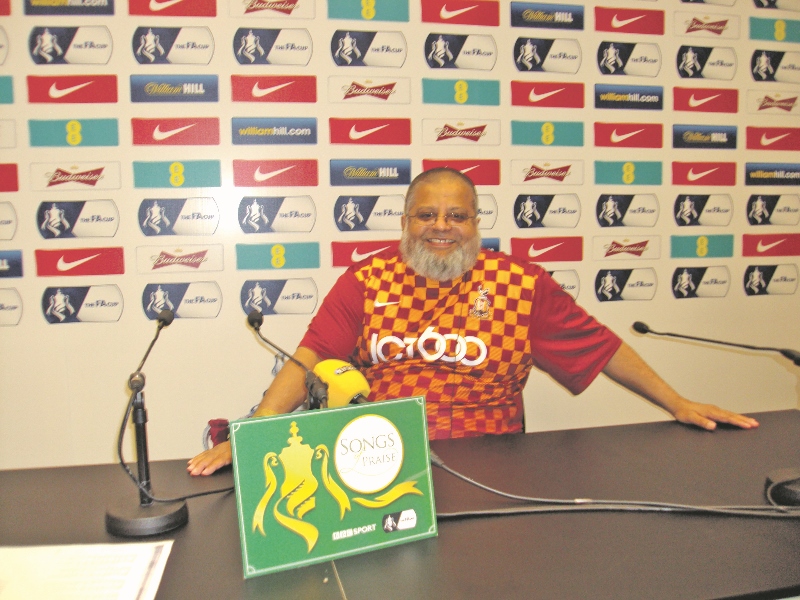 "All the other members of the choir understood the significance of the anniversary and were extremely supportive throughout the weekend," he added.
Prior to stepping out onto the pitch for the first time, the choir were even given a quick motivational talk by a surprise guest.
"The highlight of the day for me was when England manager Roy Hodgson came out to speak with us," he said. "We were preparing to go out and sing when he came out of nowhere."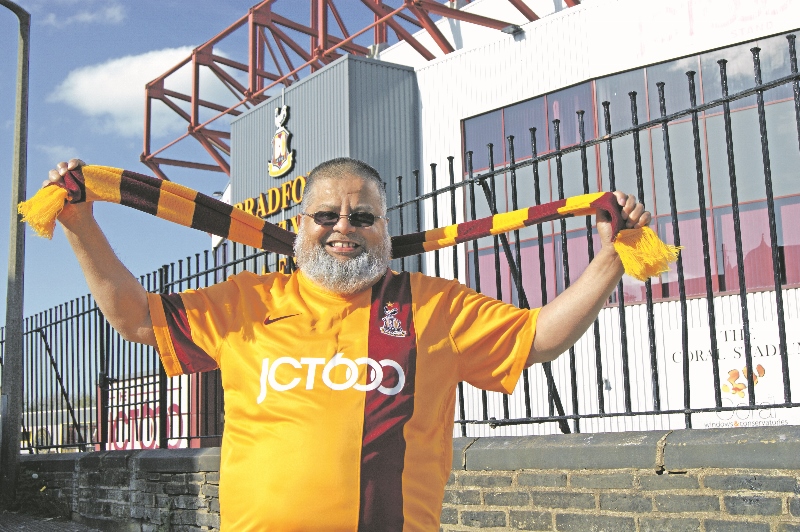 Anwar's cup final experience may have finished at the final whistle as Arsenal thrashed Aston Villa 4-0, but there was one more memory yet to be made after the 90 minutes.
"I was on my home from Watford train station when a young lad was looking at me with his dad and said 'I know that man, I've seen him on TV.
"I still laugh when thinking about that."