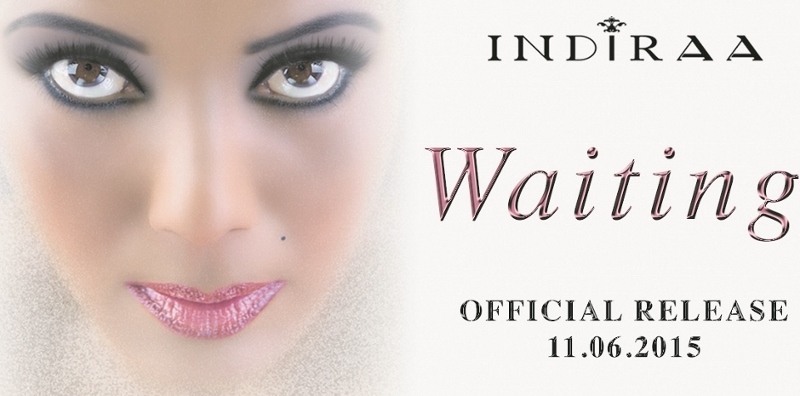 A London-based singer-songwriter, who spent most of her early years in India follows up her duet single with Maxi Priest with a brand new solo track called 'Waiting'.
Indiraa writes her own lyrics as a way of coping with her troubles and life long battle with depression. She is known for her emotional lyrics, which talk about her experiences of her own life and of what she has seen while travelling around the world.
Indiraa stormed to prominence with her infectious electro pop hits, 'I Get off' and 'Shrink'. Both tracks made it to the top 10 club charts in the UK . Her single 'Bipolar' became an instant dance hit.
Working with the likes of  Soulshaker, producer Simon Ellis and leading Bollywood music producers Shankar, Ehsaan and Loy, Indiraa has joined hands with producer and song writer Livingston Brown, renowned British soul producer.
The new single Waiting is set for release in the UK on 11th June, 2015 and will be available via usual platforms to download and also to stream.
This year will also see Indiraa embarking on her two new television shows. One is about her and the people in her community while the other programme will see Indiraa taking on the role as the first British Asian female to present a show which will talk about cultural taboo's within the South Asian Communities in the UK.