Bank of England visit marks 11 years of service
---
Platinum Partnership Solicitors welcomes special guest to Bradford
The financial future of Bradford was at the forefront of conversation earlier this week as a special event was held to celebrate 11 years of Platinum Partnership Solicitors.
On Monday 8th June, the Bank of England's Financial Stability Deputy, Tom Henderson, hosted an informative presentation and lively discussion at Omar Khan's Restaurant, with business leaders, councillors and esteemed guests in attendance.
Amongst the many topics discussed were the effects of the recent elections and financial stability across Bradford during a time of much upheaval and change.
PPS partner, Nasreen Karim, organised the event to coincide with her business' anniversary celebrations and was delighted to see guests passionately engage with all topics discussed.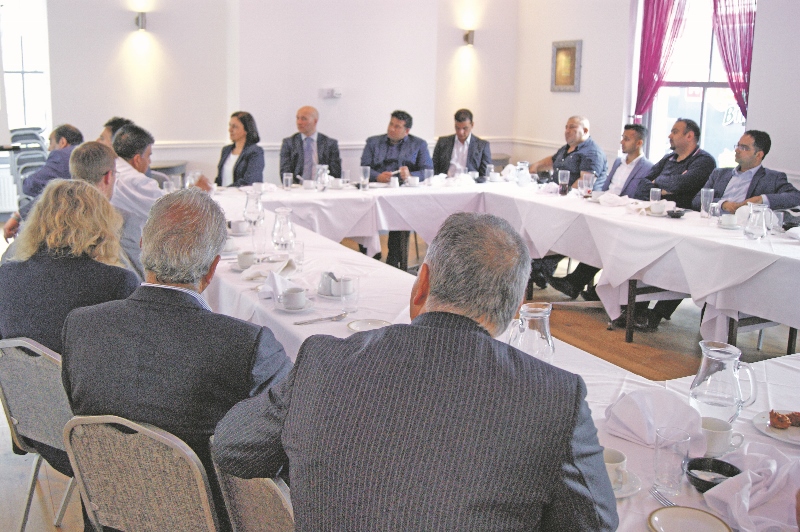 "It was fantastic to welcome Tom to Bradford and to host this special dinner," she said.
"With the financial future of the country as a whole still a very hot topic off the back of last month's elections, this event provided a good insight into the current financial climate.
"The lively debates were a brilliant example of how business leaders across Bradford and West Yorkshire are enthusiastic about the future of this region."
For over a decade, Platinum Partnership Solicitors have been helping clients with all their legal needs, continuing to raise the benchmark of the legal profession through their fast, friendly and efficient approach.
Specialising in employment law, commercial services and health and safety compliance, they have helped thousands of clients reach the settlement they deserve.
For a full list of all the PPS services, and to get a leading legal team on your side, contact the office today or visit www.ppsolicitors.com