Khan targets gold after 75 second victory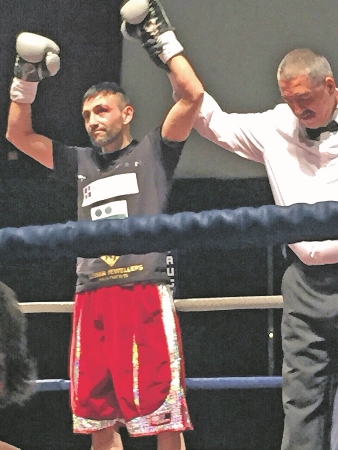 A resurgent Tasif Khan made it two wins out of two since his return from injury, clinching victory over Ladislav Miko and setting up a clash for the International Masters Title.
The Bradford boxer made short work of his Czech opponent at Liverpool's Grand Central Hall, forcing the referee to stop the contest in the first round with just over a minute on the clock.
His previous match, Khan's first for over two years, ended in similar fashion as the final bell rung after just 65 seconds.
Last week's encounter was another contest where the 32-year-old local boxer showed he is more than ready to step up to higher ranked competition.
Miko may have started the liveliest, taking the fight to Khan in the early exchanges yet quickly found himself on the mat when he was hit with a hard blow to the ribs.
Despite beating the count, he was floored once more after the minute mark, walking into another heavy left hand, forcing the referee to call time on the contest.
Victory ensured Khan will get his chance at the Bantamweight title and he says it is 'onwards and upwards' from here.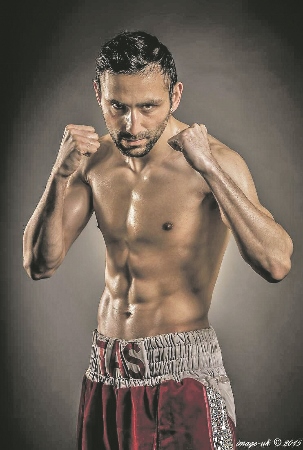 Explaining how the fight played out, he said: "I would have preferred it to go on a bit longer. It was a six rounder and I really would have liked to get some rounds under my belt, but as I've said before 'you don't get paid overtime in this game'.
"We knew that he would start fast and rush in and the plan was to work off my jab to slow him down, basically to try and get the six rounds under my belt.
"It didn't quite happen that way as he really came at me much quicker than expected, instead I adapted and caught him with a good shot, I saw his legs buckle a bit but he stayed on his feet."
He continued: "I then caught him good with the uppercut and the body shot, which he went down with.
"Then I did more or less the same after the restart, although didn't think I had caught him quite as well as the first time, but when he got up I don't think he wanted to know anymore, even if the ref had let it carry on."
Khan thanked his fans and sponsors for their 'amazing' support and says he now hopes to bring the title home to Bradford after his 2nd May bout.
The contest is scheduled to take place at the iconic York Hall, London, with tickets available from £35 standard and £65 ringside. More information is available by contacting 07756 311 857.