Leeds Super-Bantamweight Qais Ashfaq turned in the best performance of his blossoming eight-fight career to win the WBA Continental title against Glasgow's Joe Ham.
Ashfaq has been out of the ring since beating former English super-bantamweight champion Sean Davis on points in Liverpool back in August.
But the 26-year-old, who won a Commonwealth Games silver medal in Glasgow back in 2014, vied for the vacant WBA Continental super-bantamweight title, and won with a beautiful performance. The fight at Manchester Arena was screened live on Sky Sports on 2nd November.
The southpaw impressed in his first title win before the fight was stopped prematurely by an accidental clash of heads in round seven.
Ham, 28, lost his WBA Continental super-bantamweight title fight after a collision. He suffered his second loss in16 contests after the referee deemed him unfit to continue.
Ashfaq won the belt with scores of 69-64, 70-64 and 70-63.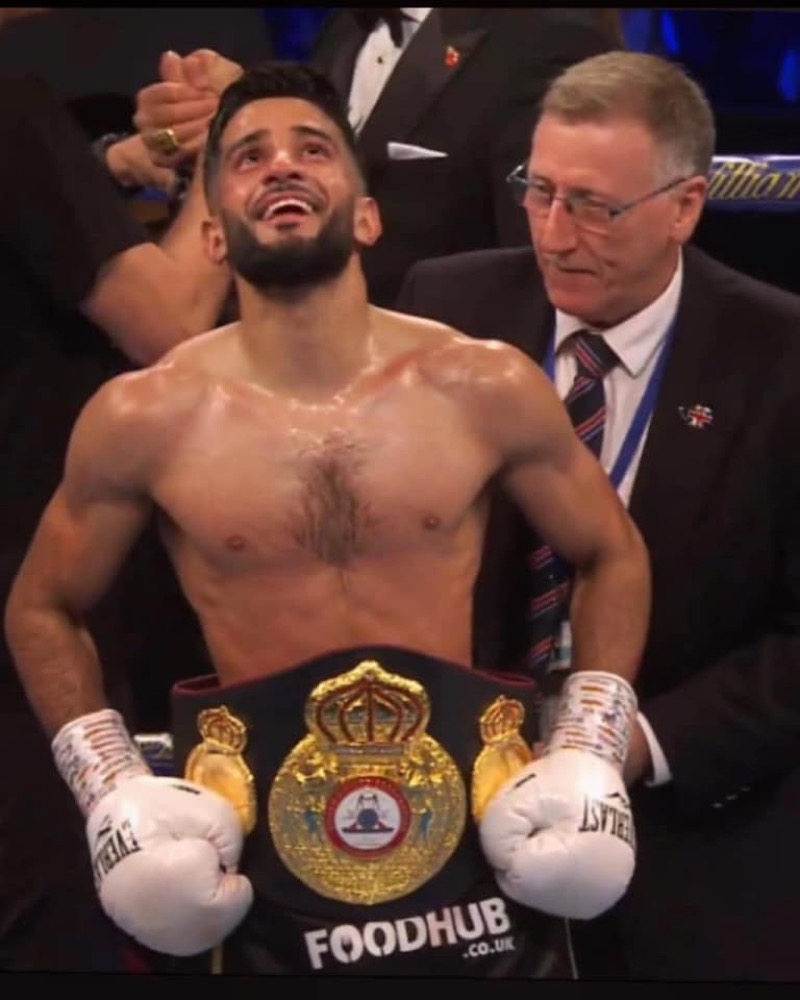 Ashfaq – who previously beat Ham in the Glasgow 2014 Commonwealth Games quarter-finals – now extends his pro record to eight wins from eight with the decision.
Speaking of winning his first title, Ashfaq said: "I'm thrilled with this win, and it's the beginning of another era for myself in boxing.
"Early next year, I'll be going for another belt. And I also intend to win the British Commonwealth fight too – I'm really focussed on that."
With a nutritionalist and superb coaches on board, Ashfaq is in his best form yet.
"For the title fight, I was immersed in two, sometime three, training sessions each day, each of which was either a 90-minute or two-hour segment," tells Ashfaq.
"It was both intense and gruelling, but for sure, it ensured my win."
Now a married man, Asian Express asked him about how his wife deals with him throwing punches in the ring.
"She's incredible," says Ashfaq.
"Though my wife finds it hard to watch me during a fight, she's always at ringside, praying all the time. I find a great deal of strength in that."
With the Leeds man now preparing for his next bout, Ashfaq says he hopes he can provide inspiration to young people who have aspirations to do well in the sport.
"Just keep your focus on," advises Ashfaq.
"Don't give up on what you want to achieve, and don't let anyone drag you down. Don't feel pressured into giving into societal and cultural pressures.
"Do your thing, earn respect and always be respectful to everyone inside and outside the ring."