The Covid-19 crisis has turned many lives upside down for many including for students at the University of Bradford. Students are increasingly unable to cover the costs of basic living needs such as rent, food, and heating for their homes.
In a response to deal with these crises, The University of Bradford has launched an Emergency COVID-19 Hardship Appeal to support students who are struggling to pay for essentials as a result of the pandemic.
The Volunteering Interfaith Partnership (VIP), vowed to support the campaign by bringing together faith, community and business leaders to help students during these difficult times and served up over 150 new year meals to students at the University of Bradford.
"Many students rely on family support and part-time work to ensure they are financially stable. With the restrictions imposed many job opportunities are no longer available. This had had big impact on students and their families," says Javed Bashir, founder of VIP.
Unemployment and poverty in Bradford have risen drastically since March. This has had a direct impact on our students, many of whom depend on part-time work to cover the cost of basic needs like food and accommodation for themselves and their families.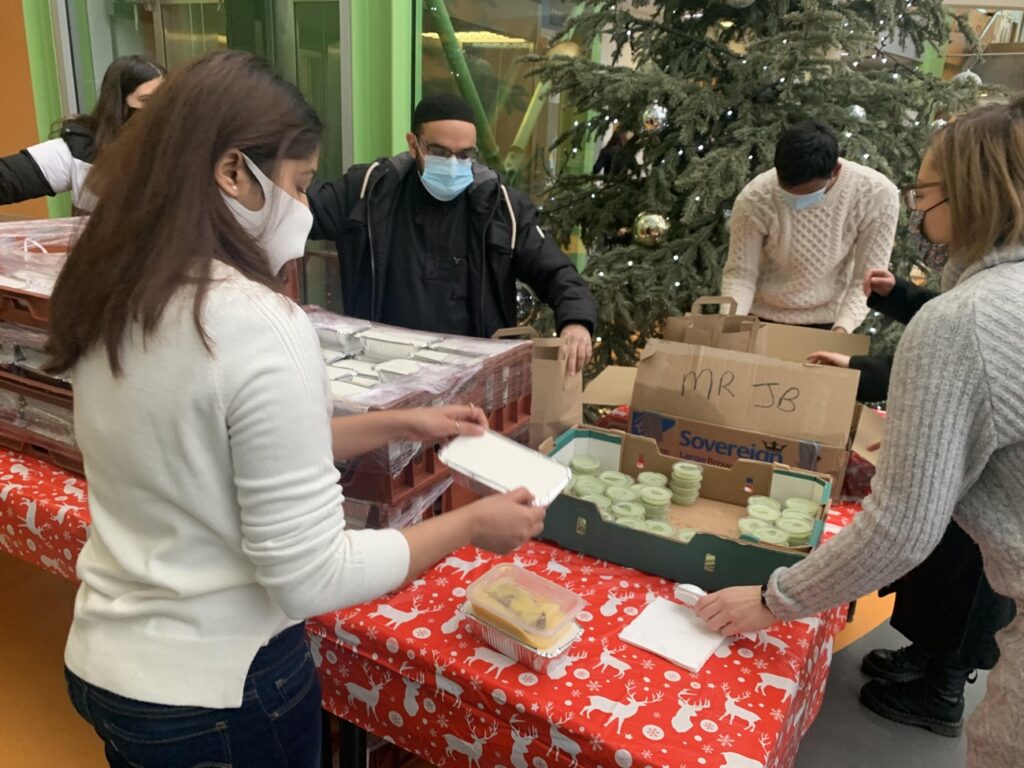 "As lockdowns and tiered restrictions continue to affect the city and university, we are responding by supporting the university with their appeal to enable students who are facing financial hardship get the support they need'," adds Mr Bashir.
Professor Zahir Irani, Deputy Vice-Chancellor at the University of Bradford says: "Students are telling us that they are increasingly struggling to cover all their living needs, such as rent, food, and heating for their homes.
"Many come from challenging backgrounds and really value the support we offer at the University of Bradford."
"So, it's really encouraging when parts of the community work in partnership with us, to support our student community.
"At the University of Bradford, we recognise that we are living in unprecedented times, but we will not allow the COVID-19 pandemic to jeopardise our students' learning and their life prospects."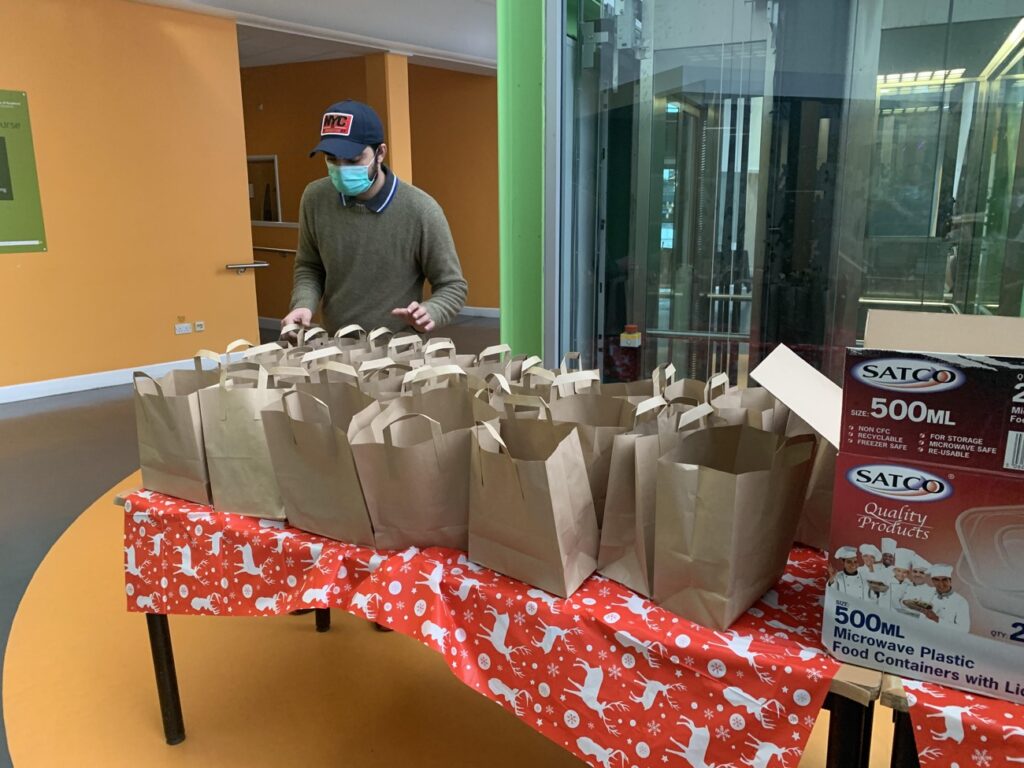 University student Faiz Ilyas says that not everyone in the university community has come from a background where they can have access to money from family members. "Due to Covid-19 restrictions many students have lost vital part-time jobs which provided an income to pay bills, rent and food while studying," he says.
Interfaith support
SIKH: "I am a Sikh and Sikhism teaches that everyone is equal and that people living in poverty and suffering should be helped." – Nirmal Singh Sekhon MBE, Chairman of Yorkshire Sikhs Forum
HINDU: "I am a Hindu, and for Hindus, giving is an important part of one's religious duty. Each person has a dharma(duty) towards family, society, the world and all living things.: – Dr Manoj Joshi DL
CHRISTIAN: "I am a Christian, and Christians believe that Jesus taught us to love God and to love neighbour which are the greatest commandments. Charity is not an optional extra, but an essential component of my faith." – Rev, Nathan of GBM Churches
MUSLIM: "I am a Muslim and Zakat, or charity, is the Third Pillar of Islam. It is important that the Muslim community fulfils their charitable duty correctly and does their part in support students at the university." – Mohammed Zubair of Majid Quba