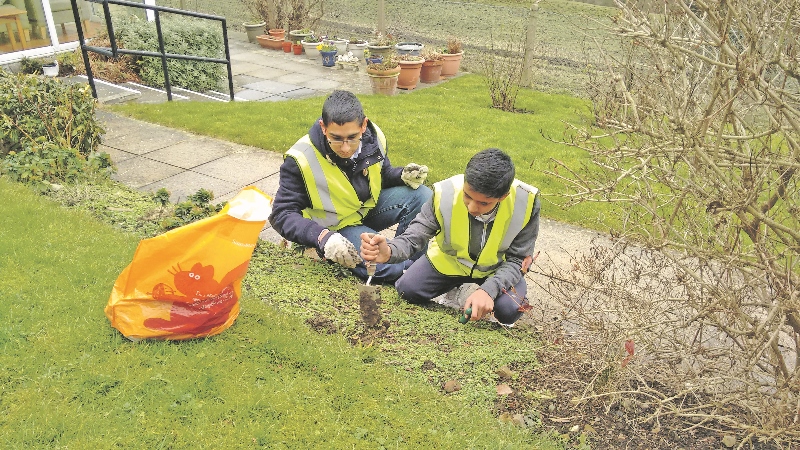 Green-fingered youth sowing seeds of friendship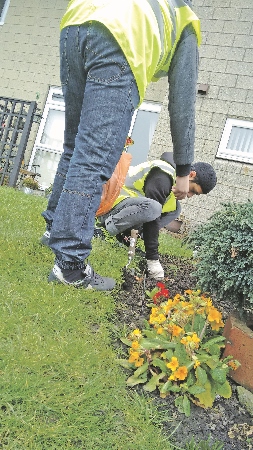 The relationship between Dewsbury's young Muslim population and a residential home in the area is 'blossoming' following the latest successful gardening initiative.
Members of the Kumon Y'all group have been working in the areas of Saville Town and Thornhill for well over a year as they attempt to build up community cohesion in their local towns.
Last week, during half-term, teenagers from the group visited Charlesworth Court Retirement Home to plant bulbs in the complex's garden and hand over indoor plants to some of the residents.
After receiving the gardening equipment from a local supermarket during their Bocha event the previous weekend, the youth decided to donate them to a 'worthy home'.
Project leader at Kumon Y'all, Farook Yunus, explained: "During our event the previous week, we were donated some bulbs and plants from the local Sainsbury's store.
"Immediately we knew where we were going to take them and so during the boys' half-term last week, we headed down to Charlesworth Court.
"They were greatly appreciated by the residents who all had massive smiles on their faces when we arrived. That is what makes it all worthwhile for us and we want to continue arranging these sorts of projects to benefit the whole area."
As well last week's gardening project, the group have been involved in community cleanups, cooking classes and pampering sessions for the residents.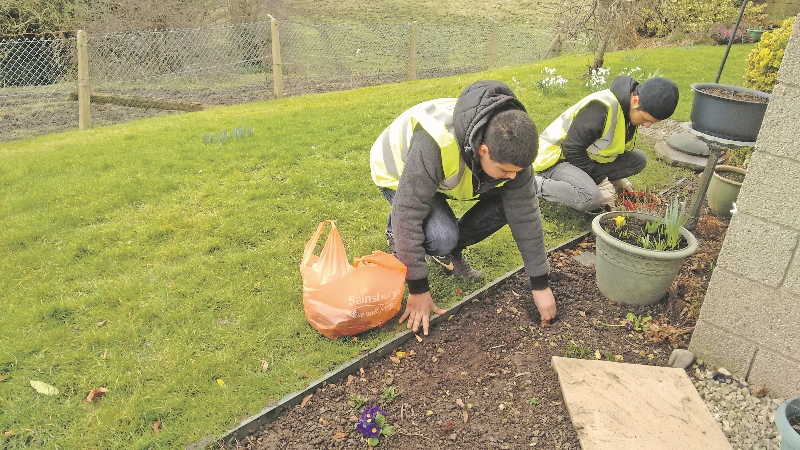 Speaking previously to the Asian Express, Farook also explained further how the relationship first began.
"It was more than a year ago when I was told that residents at this residential home had misconceived ideas on Islam and therefore viewed it in a negative light," he said.
"So what I decided to do was go to the home, with about a dozen kids from Kumon Y'all and attempt to change these ideas by talking to them.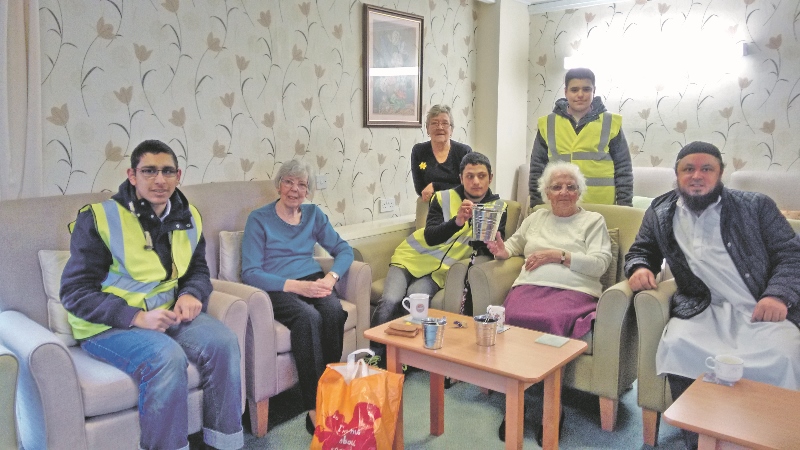 "After a somewhat hostile reception, we were soon just talking and laughing with the residents and have continued to work with them over the past 12 months.
"Now when I go in, I am always warmly greeted and I even get a big hug from some residents which is fantastic.
"We started working with the homes a while back and as far I am concerned, we are a family."