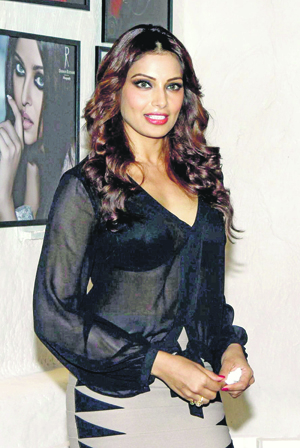 Actress Bipasha Basu, who just turned 35 (and looks great), considers herself to be very blessed and says her friends and family have made her feel on top of the world.
"I am the most blessed girl in the world! My loved ones make me feel like a Princess," the star tweeted.
Bipasha, who celebrated her birthday on 7th January described her friends as "precious gifts".
"My most precious gifts, my friends! @rockystar100 (my rock), @sohams (my bro), @shahbinals Mamta," she posted on Twitter. "Thank you each and every one of you for making me feel soooo special on my Birthday. I am humbled by all your love. Love you all," she added.
The actress will be soon seen in her seventh horror film "Alone" along with TV star Karan Singh Grover. The movie's trailer received a thumbs up from celebrities like Shah Rukh Khan, Priyanka Chopra, Hrithik Roshan and Arjun Kapoor, as well as from her fans on Twitter.
Bipasha Basu has been known for her bold and sexy image, but what's interesting is her apparent addiction for the horror genre in which she has done six horror flicks in her career.