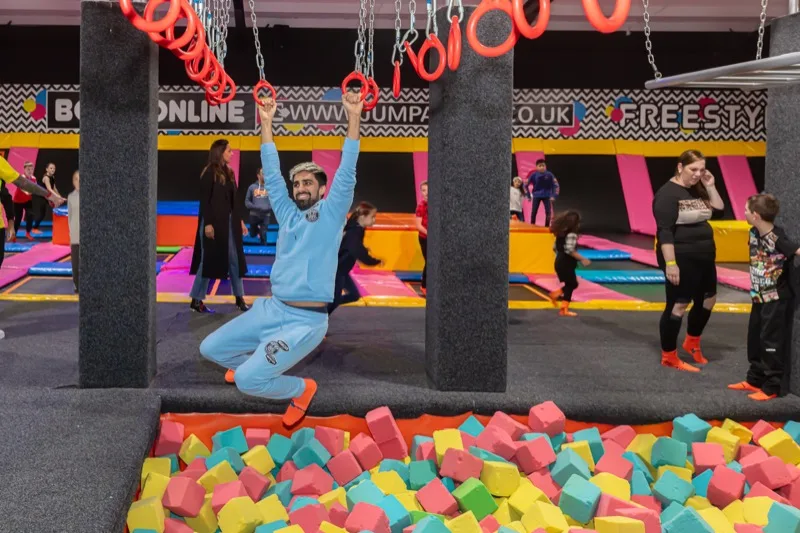 World-famous social media star Mo Vlogs happily obliged to a fun-filled bouncing around session at Jumparooz Trampoline Park in Bradford.
The Dubai- based vlogger and gamer, found fame and success originally through his YouTube channel, gaining recognition in particular, with his segment on luxury cars.
His recent tour across Yorkshire saw him head over to Jumparooz on Saturday 21st October to take on some some action-packed challenges on the dodgeball dash, stealth ninja assault course and gladiator battle beam, and of course did some exhilarating trampoline-jumping!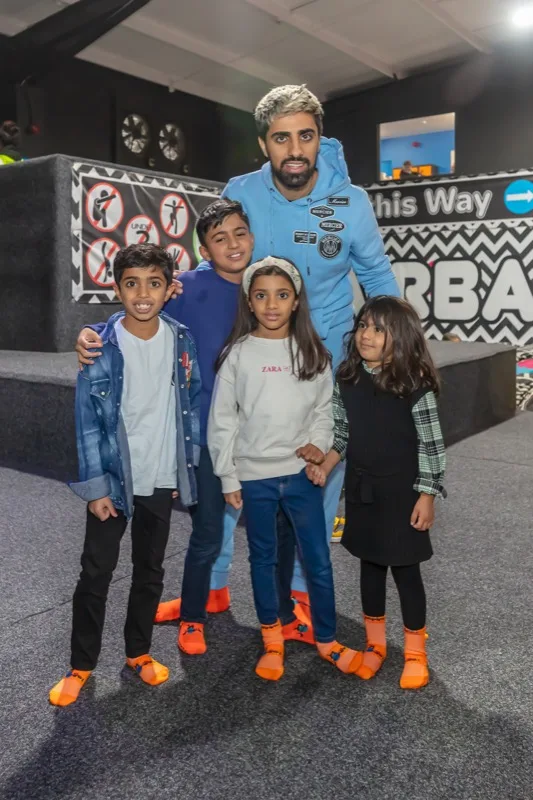 A spokesperson from Jumparooz said: "Mo Volgs was a huge hit with both our young jumpers as well as the grown-ups, and everyone joined in on the fun.
"The social media star was game for everything, and enjoyed all the activities as well as meeting and greeting his fans."
Family-run Jumparooz Trampoline Park, in Knowles Street, prides itself on their attentive team of highly trained and dedicated individuals who are always willing to take that extra leap of faith, alongside a diverse variety of jump and bounce activities to suit families with children of any age and adults alike.
Jumparooz have offers running throughout the week where an after-school jump session can cost as little as £4.25 – with an array of special offers and seasonal promotions.
For further information visit www.jumparooz.co.uk or call them on 01274 680706.