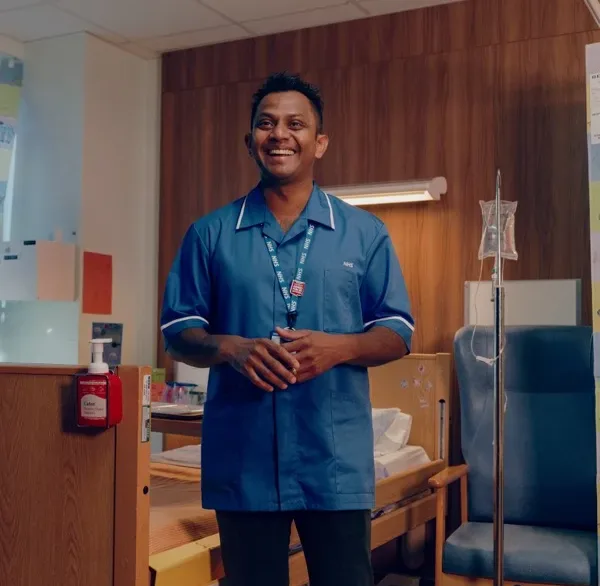 Produced in association with HM Government
There are more than 350 varied and rewarding roles to choose from in the NHS, with a job to suit everyone. 
Healthcare support work is a great entry point into the NHS and can lead to a lifelong career. There are varied opportunities to work in hospitals, GP practices, people's own homes or in the community.
Due to Government investment in salary increases, alongside one of the best pensions plans in the UK, roles within the NHS are sought after and often just the start of an illustrious career.
The NHS is recruiting right now for a wide range of roles, including entry level Healthcare Support Workers, degree level Nursing and Allied Health professionals and many more across England.
There are many ways to qualify, train and develop for professional and care roles – this is your opportunity to be a part of an inspiring team and kick-start a highly rewarding life-long career. 
Search 'NHS Careers' to find out more: www.healthcareers.nhs.uk
Tanz Rayaz, 32, lost her father when she was just 10-years-old, she was raised thereon by a single immigrant parent.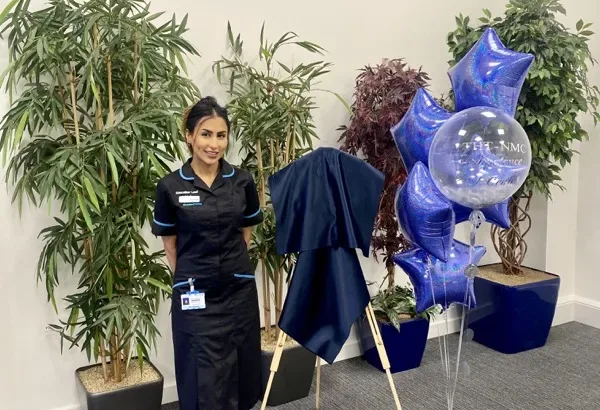 "I was born in Sheffield, but we moved to Leeds after my father passed away. It was a difficult time. My mother faced a lot of cultural taboos around being a single mum, and me and my siblings felt like we weren't acknowledged by the larger community without a father.
"My father died from a heart attack in his early 30s. He was of average build, and although heart disease runs in his family, no one had ever died that young before. He is the main reason why I came into healthcare.
"At high school, I was the average student, didn't know what I wanted to do as a job or career. I managed to get decent A-levels, and went to college.
"Not far from the college was a learning disability school where I did some youth work. I bumped into lots of paediatric and adult nurses looking after learners with special needs.
"That's when I fell in love with nursing, so I went to my tutors to seek help. I took up biology to help me pursue a career in nursing.
"I really enjoyed being a nurse from the get go! I loved the clinical environment and the opportunity to build a relationship with my patients.
"The most rewarding aspect was more than just another healthcare profession, it is about how you are part of a person's 'unwell journey', helping them to recover.
"In nursing you are a vessel for your patient – you put your patient first, and your relationship with them is really unique – you're not related to them, but in that moment, you are the closest and safest person for them."
As well as being a nurse for 13 years, Tanz is a clinical educator for Leeds Hospital Trust, and a service lead looking at national policies and strategies into recruitment and education.
"No one carves your career in the NHS – you make it what you want, there are plenty of opportunities for personal growth. We want to invest in our own people – after all, even our patients like getting looked after by someone local, and someone they can relate to.
"Part of my role as an NHS education lead is helping people into apprenticeships.
"I go into schools in deprived areas where there are a lot more ethnic minority students that can relate to me and my journey; and parents' perceptions about working in healthcare have changed immensely compared to what it was like when I was growing up.
"There will be something you really enjoy in healthcare and some not so much so – but it's all about navigating yourself and taking the opportunities to progress in whatever route you take."
---
– Since September 2020, a new, non-repayable training grant has been available. This is at least £5,000 per academic year for nursing and midwifery courses, & further funding of up to £3,000 per academic year for eligible students.
– New starting salaries & benefits, including:
Nursing: £28,407 as a newly qualified Nurse at band 5.
Healthcare support worker: earn a starting salary of £22,383.
– There may also be opportunities to earn additional payments for working on-call, overtime, or unsocial hours.
– Benefit from one of the best pension schemes in the UK with your employer contributing the equivalent of an extra 20.6% of your salary to help meet the costs of your pension benefit.
– Fantastic opportunities for career progression.
– Wellbeing support includes wellbeing guardians and guidance to keep staff safe and healthy.
Search 'NHS Careers' to find out more: www.healthcareers.nhs.uk