Beautiful little Elaiya had been a 'ball of energy' before she was diagnosed with rare blood cancer – a huge appeal goes out to people of the same Pakistani heritage to help find a donor in time to save her life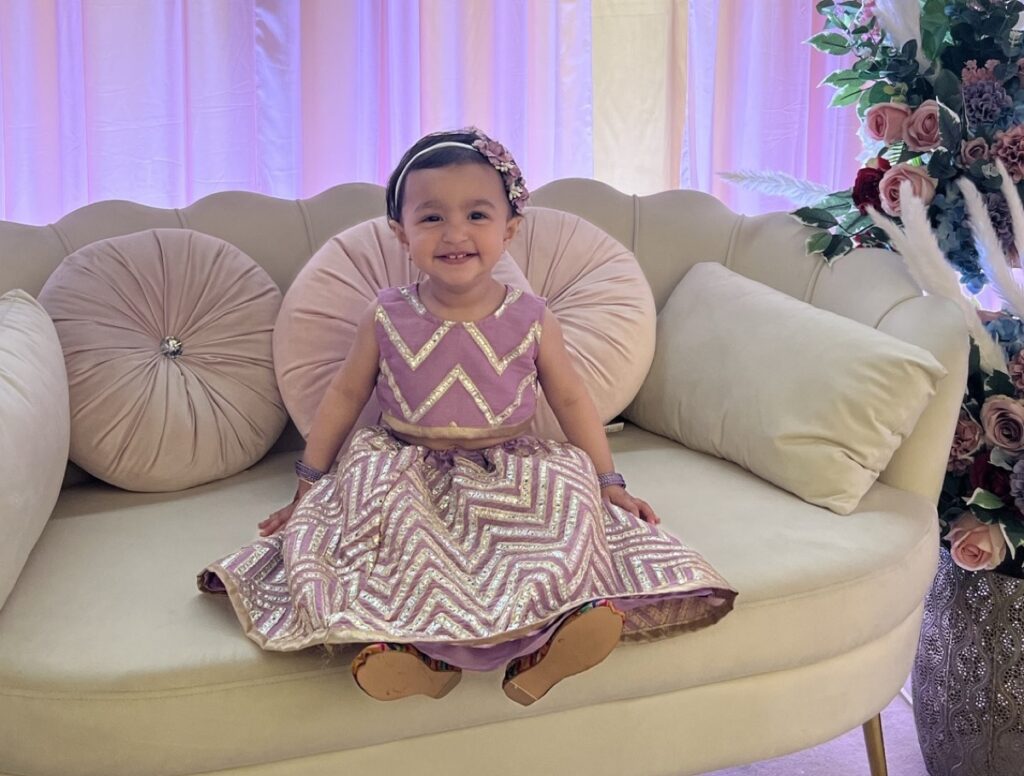 The family of a 18-month-old girl with leukaemia are appealing to the British Pakistani community to help save her life.
Little Elaiya Hameed has acute myeloid leukaemia – a rare cancer of white blood cells that can be cured by finding a stem cell donor of a similar heritage.
Described as a child with the most endearing, loving and warm personality, Elaiya is being treated at Queen's Medical Centre in Nottingham, and has been given just three to five weeks to receive a transplant to save her life. Someone from Pakistani heritage could save her life.
"She is our angel child, we don't believe she has what she has. We look at her and think 'is this real?'"
Speaking to Asian Express, parents Summan and Muzahir say: "So far Elaiya has completed her first round of intense chemotherapy and has started her second round on Monday18th July.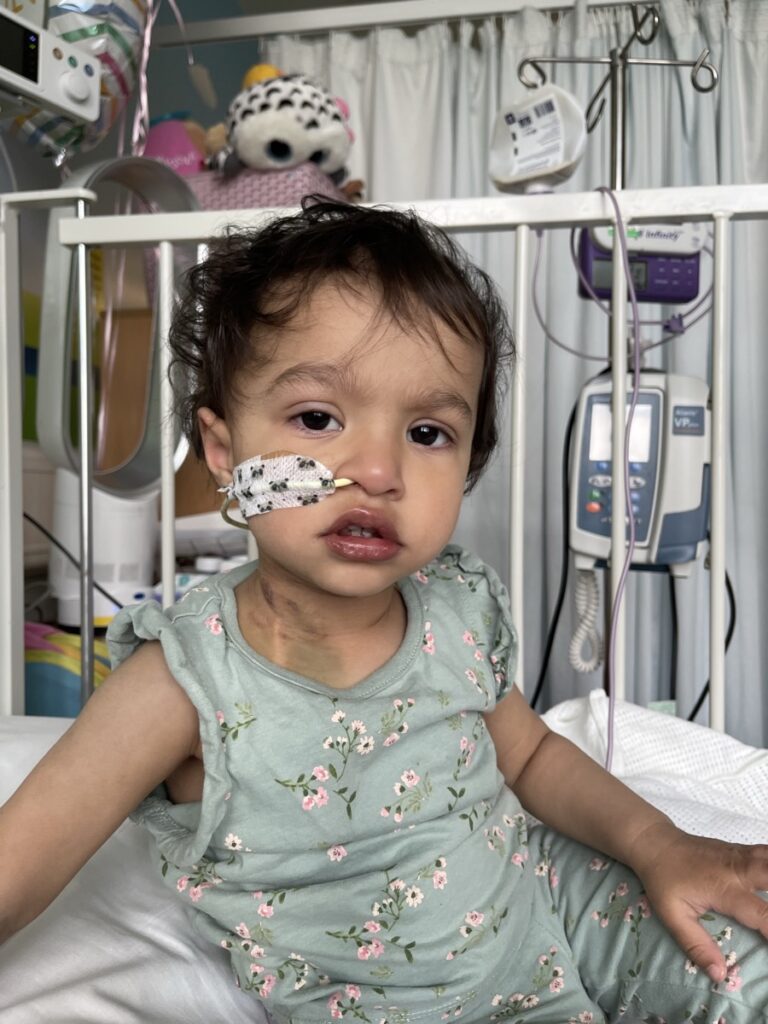 "She has coped really well, every single day she amazes us with her strength.
"She wakes up with a big smile on her face everyday no matter what health challenges she may face in the day."
Elaiya's cancer can be cured by peripheral blood stem cell collection (PBSC), transfusion or bone marrow donation.
The challenge the family faces is that not enough people from South Asian backgrounds are signed up to become blood or stem cell donors, and so finding a suitable bone marrow donor for her has become a race against time.
The Bone Marrow Registry says a match can be found in 70% of cases for white patients but for people from black, Asian and minority ethnic backgrounds, this drops to as low as 20%.
The toddler had been a happy child, started showing signs of extreme fatigue, high temperature and abdominal distention in April 2022.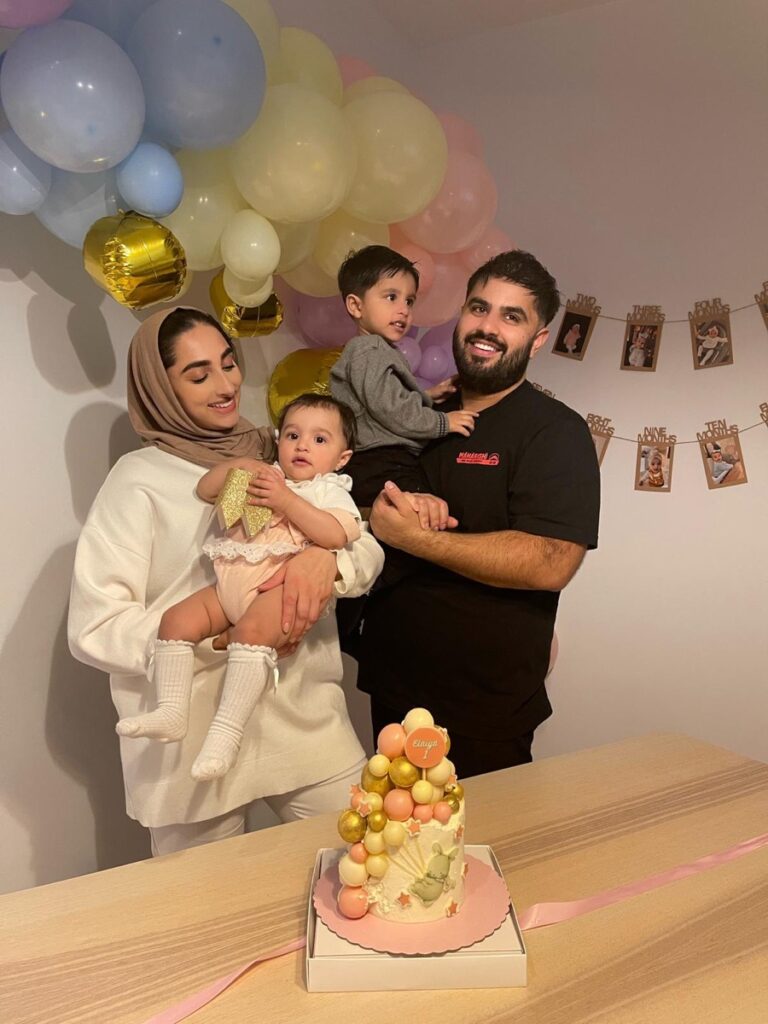 Her parents took her in to Bristol Children's Hospital for tests. Blood test results showed that her platelet levels were low and that it would take three to six months for her condition to improve.
Elaiya's platelet levels were increasing, so it was a shock when, in early May , she was unwell once again, feeling lethargic with a high temperature. Further tests were taken, then, devastatingly, the family was told that Elaiya has leukaemia.
Parents Summan and Muzahir say that their lives have come a halt since Elaiya was diagnosed.
"You never think it will be you," Summan says.
"Our life was almost too good to be true. Amazing friends and family and two beautiful, healthy children – and there was nothing that could change that in our minds.
"But in the click of a finger, overnight, it felt like the world turned upside down for us," she adds.
"I was in my final year of dentistry and had my last set of exams in June.
"However Elaiya's diagnosis meant I was unable to sit these exams as I couldn't leave her bedside and nor could I focus.
"Our lives currently revolve around Elaiya and her needs, we had to relocate to another city and are spending everyday by her side."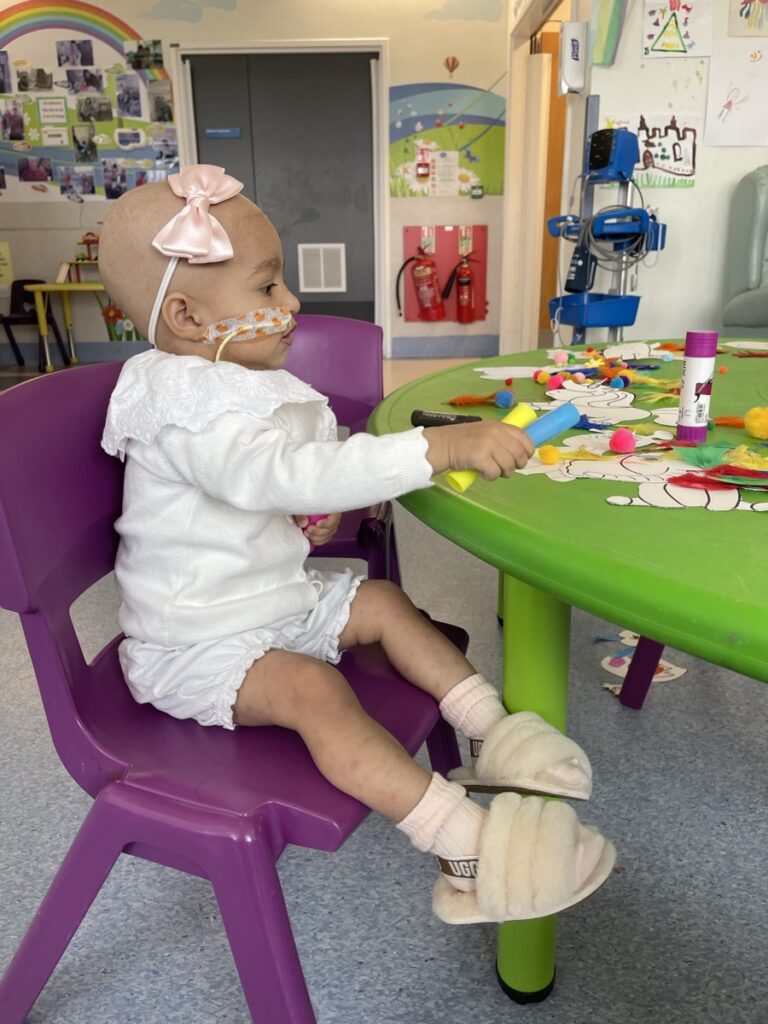 Mum and dad say they're on a mission to raise awareness among the Pakistani and South Asian community because Elaiya is more likely to find a successful match from someone of the same ethnic origin.
"We're turning to people from the Pakistani community to step forward to see if they are a match.
"I would like to emphasise how simple the process really is and how it is not invasive at all.
"It doesn't take much of your time and if you are somebody's match, it is as simple as giving blood.
"There is such a shortage of Pakistani donors worldwide and I wouldn't want to wish this upon anyone to be in the position we are with 'no match'.
"Due to the severity and aggressiveness of Elaiya's leukaemia, it is a race against time and we will not be able to delay the transplant. So if we do not have a match by early September they will use me as I am a 50% match. This isn't good as it reduces the chance of a successful transplant, which is already low."
Muzahir, Elaiya's dad adds: "There is a universal shortage of ethnic minority donors.
"That's why we want to raise awareness to these groups and encourage people to sign up to become donors, as well as just how important and how simple it is to register.
"South Asian people represent just 8% of the potential donors on the register."
To read more about Elaiya's journey fighting Acute Myeloid Leukaemia, see her Instagram page #fightforelaiya or www.anthonynolan.org. To find out if you're a match for little Elaiya, please visit www.dkms.org.uk where you will find advice on how to take a swab test.