Imam Qari Asim says he discovered the letter sacking him after learning about it via media outlets, and had not at the time received it in person. He subsequently found it on the Government's website, where he discovered that he'd been removed as the government's independent advisor to lead a process for establishing a definition of Islamophobia.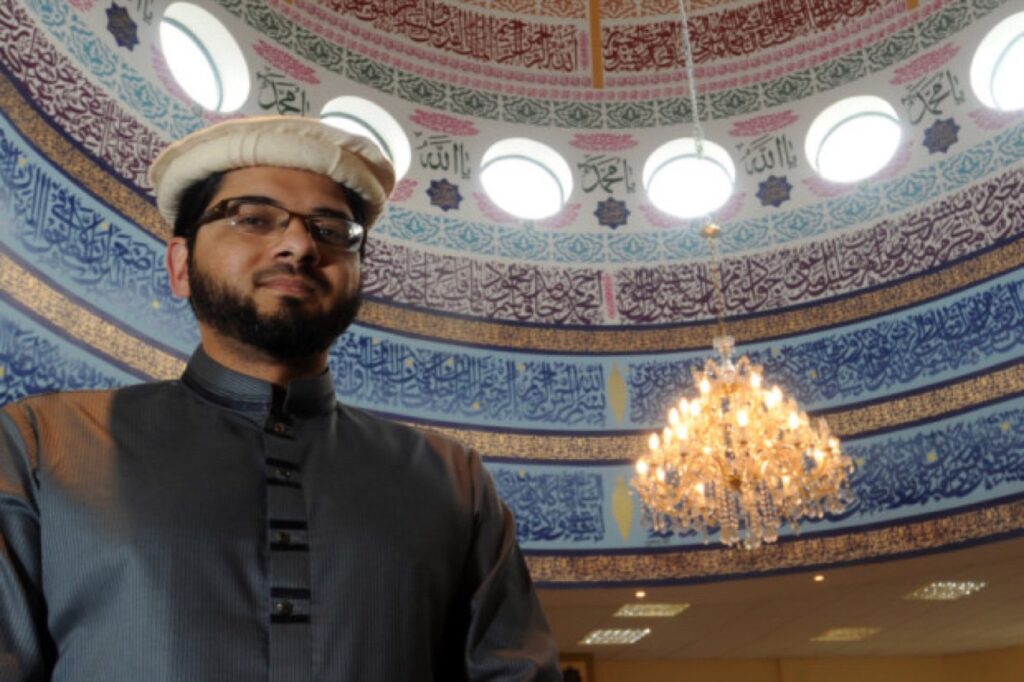 The Imam of Leeds Makkah Mosque, Qari Asim MBE, has been sacked as an independent government advisor on Islamophobia after appearing to advocate the banning of the blasphemous film The Lady of Heaven.
He's been removed from his position as a government advisor over his comments about the derogatory and incorrect details (contrary to Islamic facts) in the film, as well as it promoting sectarianism. His comments appeared in a Facebook post (has since been updated).
In the original Facebook post following the film's release, Imam Qari Asim had said: "We have been working with many brothers and Imams across the country to liaise with cinemas… some Imams have taken a view to protest and others are in dialogue with the cinemas trying to resolve the situation."
But in an open letter to him on Saturday 11th June, the Department of Levelling Up, Housing & Communities (DLUHC) said that his support for a campaign (to remove The Lady of Heaven from cinemas) limits 'free expression', meaning he can no longer work with Government to promote community harmony.
It said: "Resolving the situation, as you made clear, meant cancelling screenings. You wrote that "in some places we have been successful and those cinemas will no longer be showing the movie."
The DLUHC adds that Qari Asim had posted details of a protest being organised in Leeds, and that his support for the banning of 'The Lady of Heaven' is a "clear effort to restrict artistic expression".
The letter also states that "Your actions are incompatible with the role of a government advisor on anti-Muslim hatred. This country is proud of it's democratic values and freedoms, which include tolerance, freedom of expression, and community."
In a story covered by Asian Express on 7th June, about the film, Imam Qari Asim said: "The film Lady of Heaven is deeply offensive and inflammatory and has caused much distress to Muslims across Britain.
"The film directly disrespects Prophet Muhammad (pbuh) and spread false information on Islam. The aim of the film seems to be to cause hurt and pain, as well as cause division and sectarianism, which could potentially provoke violence, because Muslims believe that depictions of these noble figures should not be made.
"The Muslim leadership has been urging everyone not to rise to the provocation and to make their views known in a measured and peaceful way.
"There are radicals who over the years have been marginalised because of the peace building work that many in our communities have done. Unfortunately those who were waiting in the wings to flame tension and division, will use this as an opportunity to do so. We must not give fuel to the haters and extremists whilst trying to "deal" with this film in the best interests of our values and communities."
Over the past few years, Imam Qari Asim has worked closely with the government on a number of state-funded initiatives, and along with this role, he is Deputy Chair of the government's Anti-Muslim Hatred Working Group, the Chair of the Mosques and Imams National Advisory Board and senior editor of ImamsOnline.
He is also blogger at the Times of Israel, a trustee of the Christian Muslim Forum, a director of the Forum for Promoting Peace and one of the faith advisors to Holocaust Memorial Day Trust.
Imam Qari Asim has since sent his response to the DLUHC (see below), which criticises the government's decision to remove him without contacting him first and giving him an opportunity to clarify any misunderstandings.