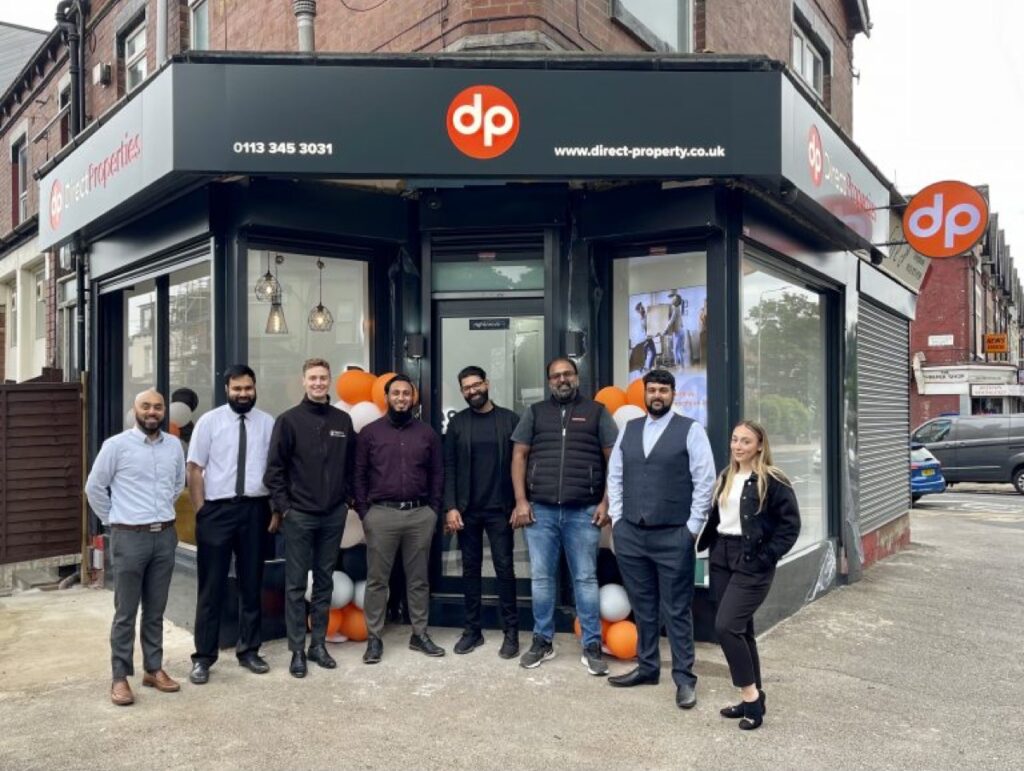 "Our direct and proactive approach is instrumental to our foundations and has made us who we are today," Direct Properties.
With a passion for the property market, in 2007 the founder of Direct Properties in Leeds knew from the outset he could set up a successful property business.
And now, 15 years after founding Direct Properties, that's exactly what he's done.The ambitious journey began after seeking a gap in the sales and lettings agency market in West Yorkshire.
"In my heart, I had a strong felt focus that with hard work, dedication, and commitment I could provide a suite of high-quality property services in the areas I know as home – Leeds City Centre, Headingley, Hyde Park and surrounding areas," says the owner.
"We never wanted to be like the other estate agencies, we wanted to do better and go above and beyond for our customers – landlords, tenants, young professionals, students, freeholders, residential management companies, residential and commercial property investors, buyers and sellers in and around Leeds and across West Yorkshire."
Whatever stage of the property journey you're at – selling, buying, renting, or letting – the experienced and dedicated team at Direct Properties will be with you every step of the way to offer the highest quality customer experience and take away the stress.
At any one time, the company has hundreds of properties on its books with something for everyone – new couples wanting to move into their first house, families wanting to sell their home for something better, tenants searching for quality homes or landlords wanting to lease properties.
But what exactly is it that sets Direct Properties apart from other agents across the district?
Direct Properties explains: "We're constantly adapting and changing so we can improve and stay ahead of the game.
"Quite simply, we get on with things and it's this direct and proactive approach which is instrumental to our foundations and has made us what we are today – a reputable and well-connected sales and lettings agency.
"We've grown organically, with continual learning and improvements. We're all about learning and constant bettering. We seek to adopt new technology, throwing ourselves into estate agency innovation to improve the service we offer to customers."
Other key players in the business include Branch Manager Sabid Miah, Lettings Administrator Grace Hardy, Lettings Negotiator Gabrielle Caunce, Maintenance Co-ordinator Jawad Asghar, Sales Negotiator Ismail Mahmood, and Maintenance Manager Karlos Slapinski.
The highly qualified and professional team is committed to outstanding levels of customer service.
The company says: "We pride ourselves on being direct and honest. We believe in keeping everyone informed, building trust, and making sure things get done right.
"We want all our clients to become part of our Direct Properties family and feel welcomed and cared for. We're extremely flexible in our approach and will help in any way we can."
And so, what does the future hold for the business?
"Expanding into other areas has always been part of our growth strategy with the aim to cover all areas of Leeds," says Direct Properties.
"We're looking forward to welcoming new landlords and vendors who can now take advantage of our amazing customer service and experience of sales, lettings, property management and block management."
Central Leeds Office
23 Hyde Park Rd
Burley, Leeds LS6 1PY
South Leeds Office
249 Beeston Road
Beeston, LS11 7LR
Tel: 0113 345 3031
info@direct-properties.co.uk