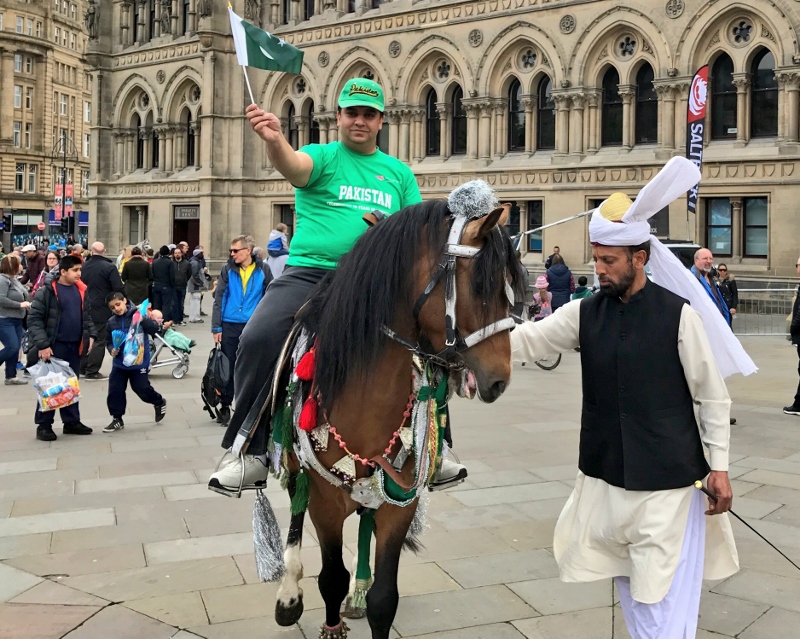 'Desi-style'!
Bradford's Centenary Square was drizzling with colour on Sunday 30th April in a unique and cultural display of involvement from the city's Pakistani community honouring Tour de Yorkshire.
In true desi-style, the Consul General of Pakistan, Ahmed Amjad Ali, one of the sponsors of the much-loved annual Yorkshire cycling event, pulled together key figures from region to infuse the culture of Pakistan with the mainstream celebrations.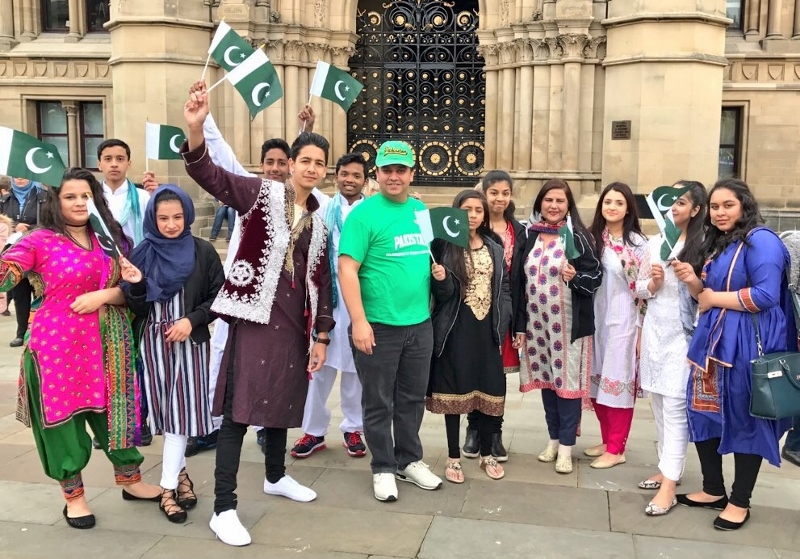 Committed to promoting Pakistani culture to both British Pakistanis and the wider community, is a passion very close to the Consul General's heart. Says Mr Ali: "I am keen to promote a positive image of Pakistan and Pakistanis in Britain, as there is so much for us to give to the wider community.
"As Pakistanis living in Britain, we must take an active interest to educate people that Pakistan is a peaceful and loving nation.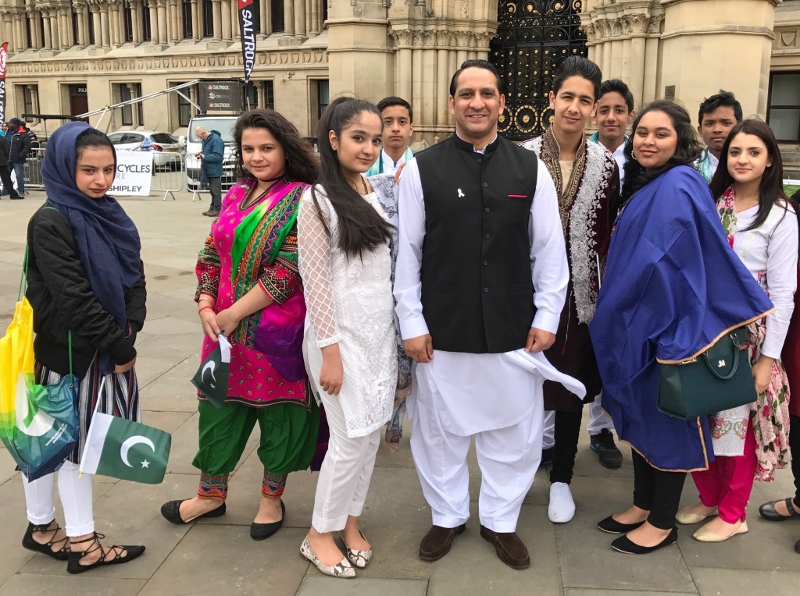 Students from Oasis Academy Lister Park represented the Consul General at the Centenary Square celebrations, dressed in Punjabi, Sindhi, NWFP's, Balochistani and Kashmiri attire and performed traditional provincial dances.
Making a particularly beautiful spectacle were the horses adorned in Pakistani-accessories, a 'disco-bus' in all its glitzy splendour – thanks to Regal Bakeries and the sounds of beating dhols, which all encouraged hundreds of heart-lifting comments and talking points from the wider community.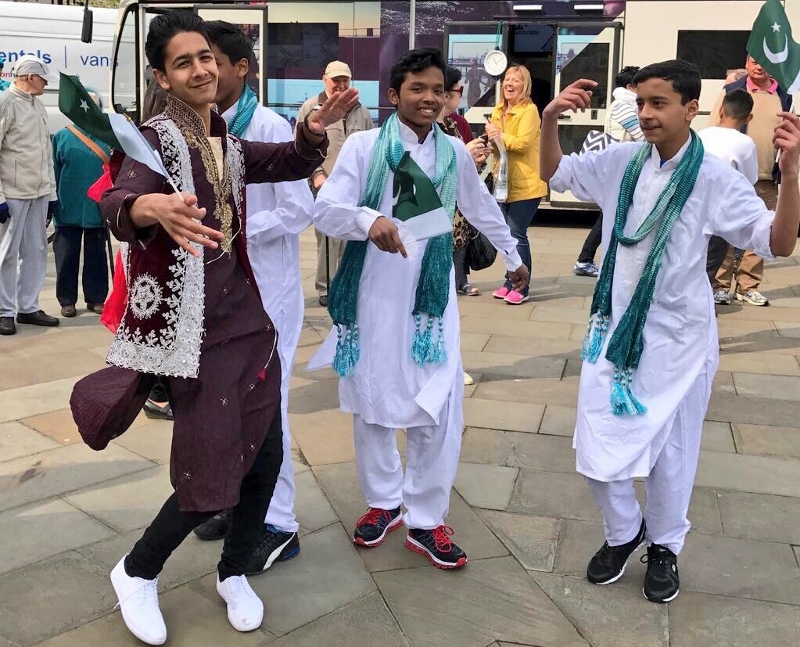 "The showcase of Pakistani culture drew in the crowds with particularly non-Pakistani people taking snaps and asking lots of questions," comments former England Rugby player Ikram Butt.
"It was a wonderful heart-warming and fun day, more of this should happen and more often."
Waqar Younis of Regal Foolds says: "It was an honour to support the Consul General's initiative to promote Pakistan. We felt the 'disco-bus' would be an iconic representation of the country – it's colourful and lots of fun and generated a lot of interest on the day.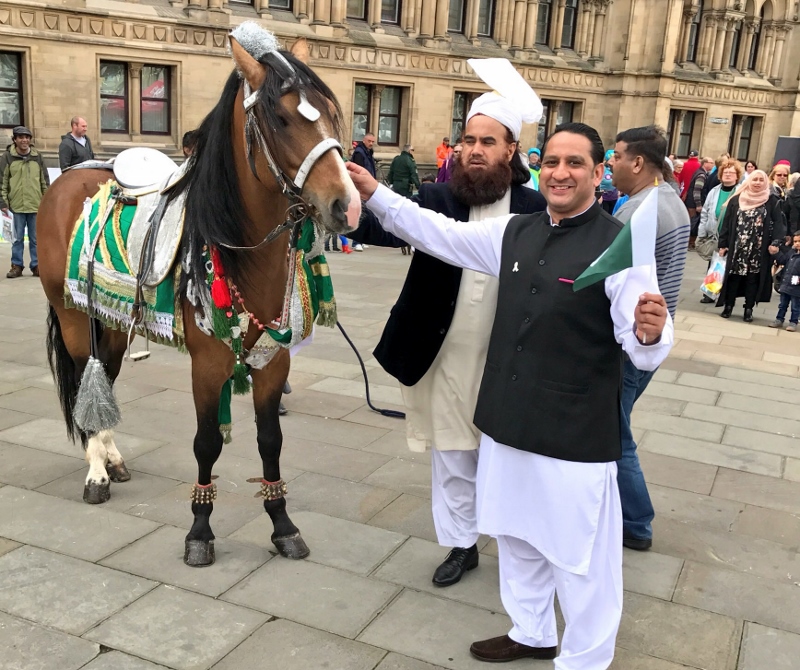 "Being an established dominant Bradford brand which exports products globally, we feel a great sense of responsibility to influence diversity and take the lead where we can.
"Regal Foods is fondly called the 'world's local baker' – we're proud to be British, proud to be Yorkshiremen and proud to represent diversity in this city."