A disabled Iranian artist and Paralympian has been commissioned to create a new mural in Wakefield for world-renowned arts programme 'Unlimited' as it makes the City it's new home.
In anticipation of becoming an independent organisation, arts commissioning programme Unlimited will set up its new base in WX Wakefield. The organisation is the largest supporter of disabled artists worldwide and has awarded £4.7 million to over 400 ambitious artists.
To celebrate its arrival, Wakefield artist Mohammad Barrangi was selected to create Unlimited 's very first project – a new mural in the city, along with a film.
Born in 1988 in Rasht, a Northern city in Iran, Barrangi recently graduated from the London Drawing School. His work often explores his own disability together with influences from Persian miniature painting and personal stories told in intricate detail, and sometimes humour.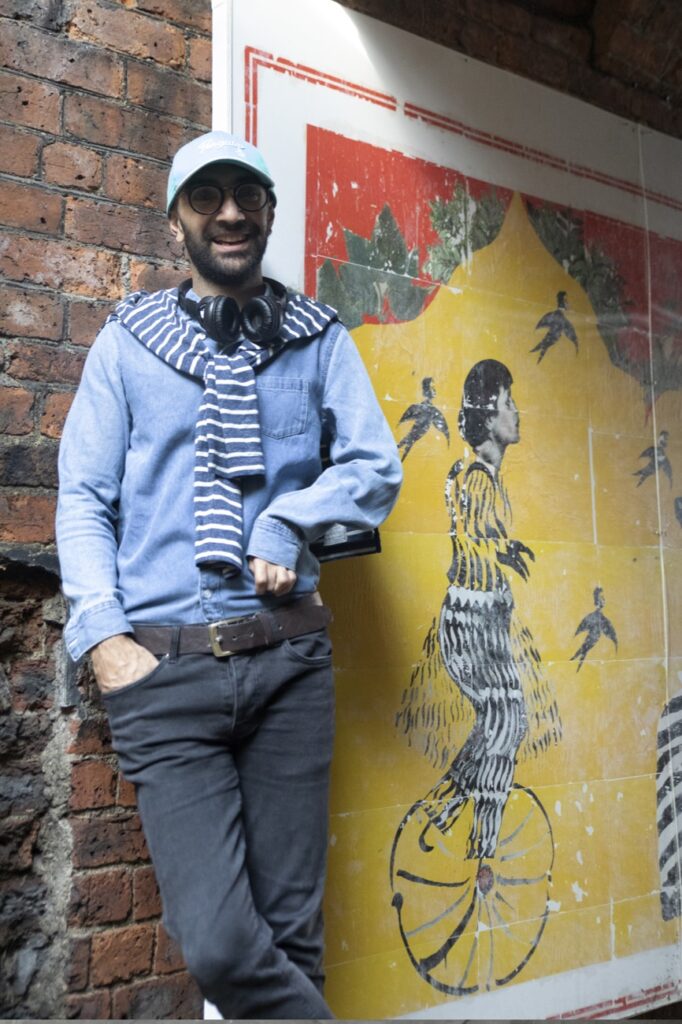 His work often explores his own disability together with influences from Persian miniature painting and personal stories told in intricate detail, and sometimes humour.
The mural is about travelling and migration. Barrangi depicts five female faces in the mural including the Iranian queen and the artist's friend in Iran. He paints many of the figures with just one arm because the artist himself has "just one arm".
Barrangi said: "I love printmaking. I make them with my hand and using my leg.
"I think, for me, Unlimited is like my family and they are very good for all disabled artists.
"Making this mural has been very new for me because previously, when I have worked at the British Museum or Tate Modern it's been for installations, it's been inside.
"I think this [Wakefield] mural reflects my life and it's interesting, because after we put the mural on the wall by the cathedral I received many messages from British people and refugees about it.
"I hope for the future I would have another project like that, outdoor work.
"Honestly, I am really busy with artwork right now – for Arts Council, a solo show in Paris, a piece in Los Angeles – I'm just working, working, working.
"Unlimited is my family and not a small family, it's a big family, linking artists who are disabled across the whole of the UK and further. I think the future is good for Unlimited in Wakefield – and that's good for me actually!"
The mural is the first project Unlimited has commissioned in Wakefield, and it is part of a UK-wide commissioning programme that has given opportunities for disabled artists nationally to develop and make new work.
Promoting the artwork of disabled people
Currently led by Senior Producer Jo Verrent and delivered by Shape Arts and Artsadmin, Unlimited supports disabled artists to create and present their work across all art forms.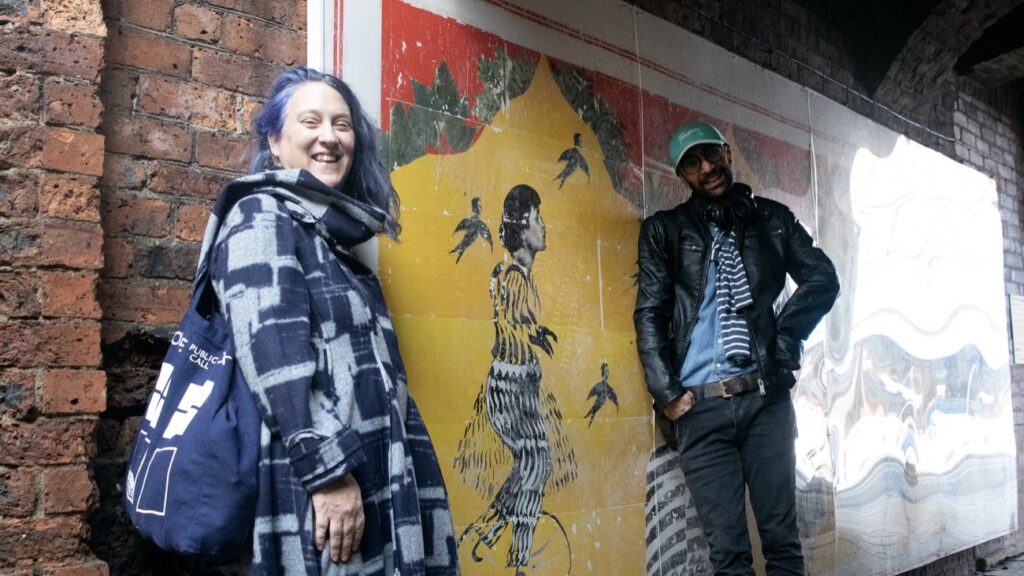 Jo Verrent said: "Yorkshire is a great base for us to provide support, funding and promote new work by disabled artists for UK and international audiences. We look forward to getting to know both the people and places of Wakefield so we can genuinely add traction to our new home – supporting, partnering and creating new opportunities for disabled people as audiences, participants and, of course, artists."
As an Arts Council England-funded programme, Unlimited will be connecting, collaborating and partnering with local organisations like The Hepworth Wakefield and The Art House.
Abi Shapiro, assistant curator, The Hepworth Wakefield said: "Unlimited has a fantastic reputation as a disabled led organisation that leads the sector on accessibility and inclusivity.
"We are excited to learn from their expertise and to work with a wide range of visual artists and we hope together to create new opportunities for all artists in the Wakefield district drawing on their strong artistic networks."
Michael Graham, cabinet member for Culture, Leisure and Sport at Wakefield said: "Arts and culture are extremely important to Wakefield and so is making sure that arts, culture and everything that's included are inclusive and open to everyone.
"Unlimited has an amazing record of supporting, funding and promoting the artwork of disabled people across the UK. They have enabled artwork from disabled artists to tell many important stories, to reach millions of people in the UK and internationally, shaping society.
"We are absolutely delighted that Unlimited is to be making their new home in the Wakefield district and, as a council, we are very much looking forward to working with them to help deliver for the people of Wakefield and help to increase the representation of disabled people in every way possible."
To celebrate its arrival, the Unlimited team have created a film 'Unlimited moves to Wakefield' with key individuals and organisations expressing what they feel Unlimited will bring to Wakefield district. The film is available in multiple accessible formats and can be watched on Unlimited's website from 26 October.
Unlimited is located near Wakefield Cathedral in a passageway that is used by a wide cross-section of people. To find out more, visit: www.weareunlimited.org.uk