At just five-years-old, Tayyub Warris has become the youngest in his online classes to achieve his first belt in kickboxing.
The determined little Reception student from Bradford, only just began online kickboxing classes in February during the last lockdown, and has made fantastically promising progress at such a young age.
Showing great aptitude for the sport, the young martial art ace's white belt achievement comes in less than two-months since he first started, surprising not only his parents, but tutor Mr Farooq as well.
Proud dad Mohammed Warris Sheikh says: "I had just recently received contact with my child, after a year long family dispute and naturally although I wanted to make up for loss of time.
"I realised that Tayyub needed to increase his confidence, and feel an integral part of something alongside rebuilding his relationship with the extended family.
"Therefore, I encouraged him to try a few activities such as football and kickboxing. I realised that he had a preference for kickboxing, so I focused on that.
"I was initially sceptical how Azar Farooq Kickboxing's online sessions would progress, but surprisingly the whole experience has been hugely positive.
"Tayyub continued developing and gaining confidence, and I think this has been largely effective because of the tutor (Mr Farooq) and his enthusiasm for the subject and my ability to provide a safe and secure environment for my son to practise his sessions."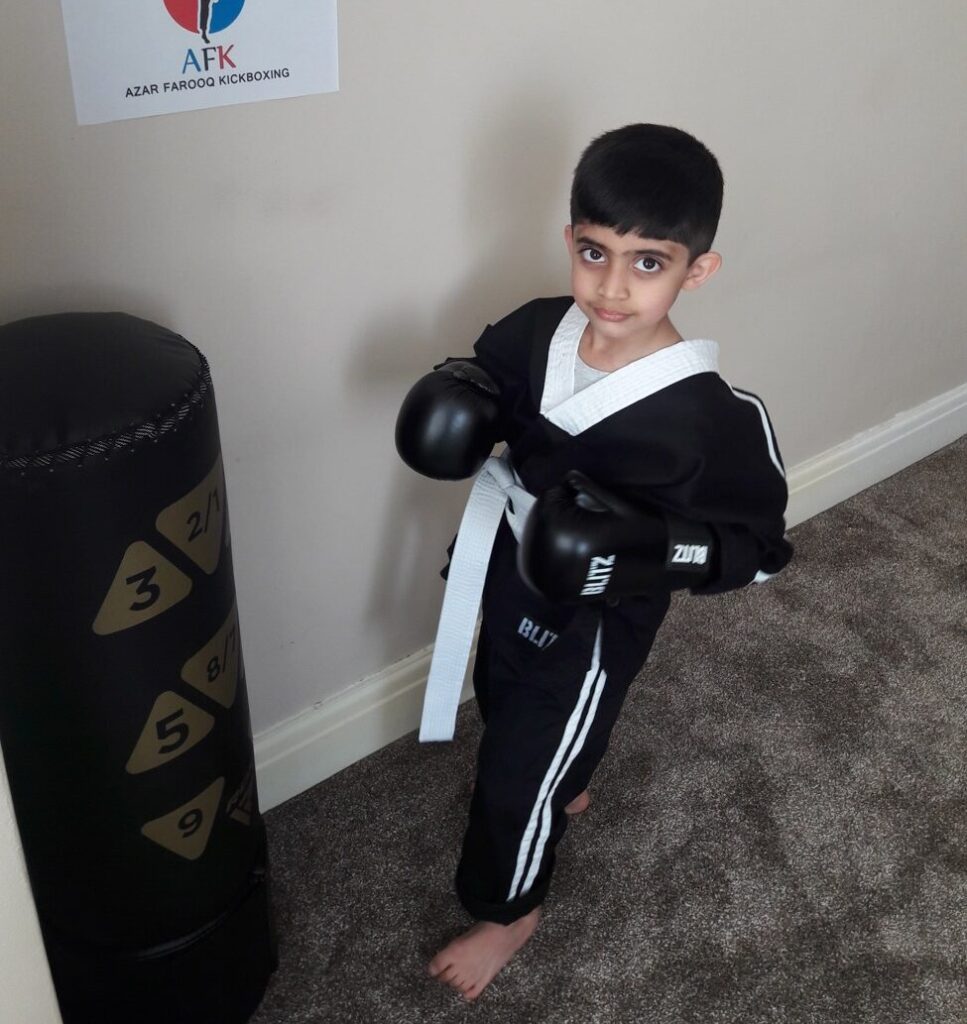 Now working towards his yellow belt, little champion Tayyub beamingly says: "I do two classes every week. I really, really like Mr Farooq. He never gets cross."
Mr Rehman from Azar Kickboxing commented: "We've been running classes for over ten-years, and the pandemic has had a huge impact on children's learning. We wanted the kids to have a routine and be able to access some sort of physical exercise.
"Kickboxing is not just about learning to protect yourself but teaches you discipline and self confidence.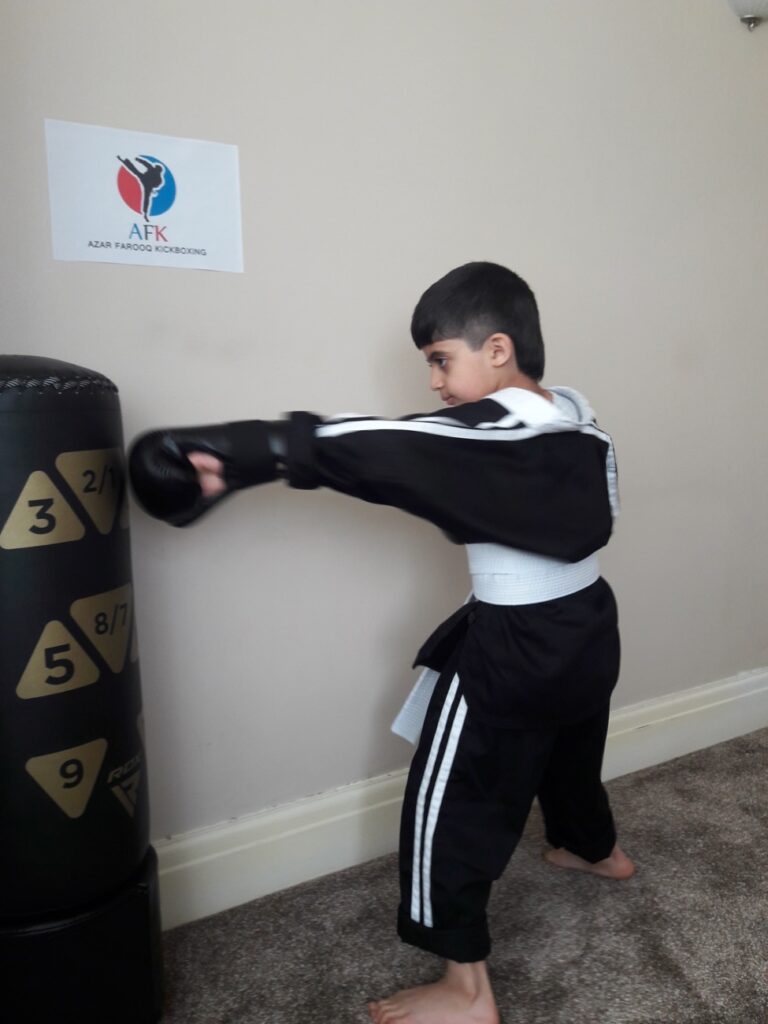 "Tayyub started training for about two months ago and has progressed in the sport. He has true potential and will go far. He is self motivated and gives all his heart. From experience, you know when you can see champion in the making."
Dad adds: "The challenges parents of young children have faced with school closures over the last 12-months has brought a great degree of uncertainty. Children like structure, and for this structure to be disrupted has caused a degree of anxiety.
"Nevertheless, I feel it is important to embrace change positively and to keep the children cognitively and physically challenged whilst ensuring they are happy and having fun in doing so.
"As a parent, I will urge other parents is to sit down and talk to your children about what they would like to do and explore and see what works best.
"When they have chosen an interest or activity, then encourage the child towards this direction. Don't be too concerned if they will be successful at it or not, that is incidental. The main objective is that child enjoys the activity."