A Leeds headteacher who told his pro-Palestine students that the Palestinian flag could be seen as a call for violence, has caused outrage across the country.
Some pupils at Allerton Grange School in Talbot Avenue, Leeds, were disciplined for wearing lanyards or badges bearing the Palestinian flag in support of hundreds of innocent Palestinians being displaced from their homes.
Around 253 Palestinians, including some 67 children under the age of 18, were killed during the seemingly relentless 11-day bombardment of Gaza by Israel.
In the video, Mr Mike Roper, Head of Allerton Grange School, where the vast majority of pupils are of BAME background, addressed the school to explain why some students had been disciplined.
He said: 'When I spoke to them, they were so articulate in how they felt about innocent people in the Middle East and how they were being treated.
'But the problem is, by using a symbol such as the Palestinian flag… that message is lost; because… for some people they see that flag and they feel threatened, they feel unsafe.
'They worry because for other people that flag is seen as a call to arms and seen as a message of support of anti-semitism, for being anti-Jewish and it was never meant to be like that in the first place.'
Mr Roper has since issued an apology letter, in which he says: 'I am deeply sorry that a particular example I used in that assembly, referring to the Palestinian flag, has caused such upset within the community. That was never my intention'
Asian Express contacted the Deputy Leader of Council and Executive Member for Economy, Culture and Education, Cllr Jonathan Pryor, as well as Leeds Education Authority, but so far they have failed to state if Mr Roper's address to his students is befitting of a school Head, nor have clarified whether the matter is being investigated or not.
Appalling racism
Sparking outcry across the country, numerous other examples of educators shutting down the Palestinian Lives Matter (#PLM) among their students has surfaced in recent days.
Year 9 teacher Mrs A Rees, from Oulder Hill Community School in Rochdale, was suspended pending enquiry after her audio and video clip became viral. She is heard going on a rampage with numerous students after a student wore a pro-Palestine mask.
Sources say that it has since transpired that, in the past, Mrs Rees has posted her strong anti-halal opinions via social media – shocking, considering over 50 per cent of Oulder Hills students are of BAME backgrounds.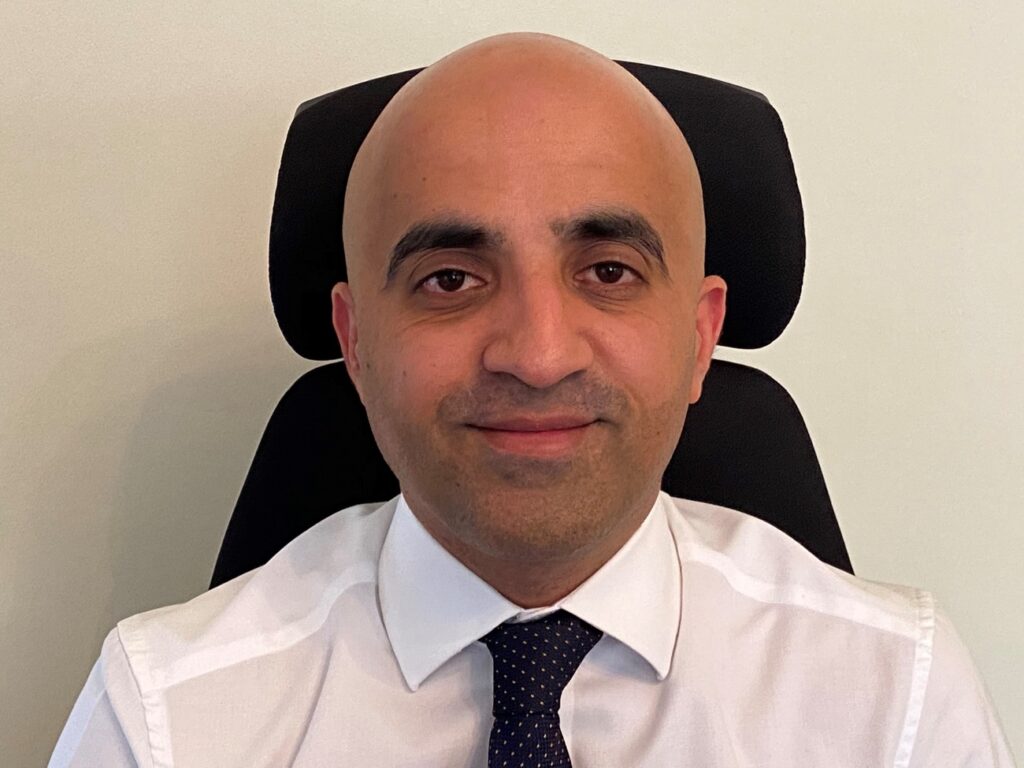 Mohammed Shafiq, CEO of the Ramadhan Foundation and governor at Oulder Hill school, spoke to the Asian Express. Commenting about Mrs Rees' conduct at Oulder Hill, he said: "There is currently a full investigation underway, so am unable to comment until it's completed.
"Rest assured this matter greatly concerns me, and I will ensure the voice of pupils and parents is heard.
"With regards, to Allerton Grange School's headteacher Mr Roper suggesting that the Palestinian flag is 'a call to arms' and in 'support of anti-semitism', it's appalling racism on the part of this headteacher.
"I am glad he has apologised, but they now need to learn lessons.
"The sad reality is that since the 'Prevent' duty had been introduced, a minority of teachers are using to silence of children and young people. We should celebrate the successes of children who care about the world and injustice.
"To make a change, parents should become governors, build relations with schools. Where you need to raise a complaint – talk to your headteacher in the first instance before considering using the local council or the Department of Education."
Recourse
A former Leeds school governor, Shafique Sheikh said: "I personally do not agree with protests outside schools.
"Sadly the lack of any #PLM supporting political leadership meant that a public protest became the only recourse for many #PLM supporting parents and students.
"Across the country #PLM supporting communities, faith organisations and individuals are being stonewalled by schools and local education departments.
"This incident just highlights the inability of the schools political representatives to voice concerns that #PLM supporting pupils, parents or residents have about this video."
"Like me, if parents of children at Allerton Grange School are unhappy with the outcome of this matter, I strongly advise all those concerned to make a formal complaint to OFSTED via the official website."
Meanwhile Roundhay Ward Cllr Zara Hussain, stated: "Since the incident, the Council have been in continuous close contact with the school, and I am pleased that Mr Roper has made an apology for his comments and has recognised the upset his comments has caused.
"We must remember that the apology is just a start and that moving forward, myself and the Council will be working alongside the school to ensure incidents of such do not occur again."
To complain about a school, visit: www.gov.uk/complain-about-school