"Blind people face huge barriers to everyday life – going to the shops or online shopping is just not an option for them."
A local organisation that supports blind Asians says the impact of the pandemic has had a massive effect on their service users.
The Association of Blind Asians (ABA), a charity based in Leeds, supports over 350 individuals, carers, and families from the Black, Asian, and Minority Ethnic (BAME) community who suffer from visual impairments.
Most service users are over the age of 50. Many have underlying health conditions like diabetes and high blood pressure that can, if not controlled, affect the eyesight.
Regular activities at ABA include help with applying for benefits, IT training, lunch clubs, and gentle exercise sessions.
Attendees benefit from reduced isolation, improved confidence, better health, and a better understanding of how to cope with their impairment.
But because of Covid-19, all of these one-to-one activities had to stop.
How ABA adapted
During lockdowns, and tiering restrictions, ABA's team took over with friendly phone calls to ensure basic needs were met, such as medication, benefits, and that no-one suffers alone.
ABA Manager Debbani says: "The impact of the pandemic had a massive effect on our service users.
"Although many service users live with extended families, we also have a growing proportion who live by themselves and don't have any close friends or family to help.
"Limited language, finances, older age, illness and visual impairment can mean that these people face considerable barriers to everyday life.
"As English not being their first language, and not being technology savvy, our service users struggle to shop online for daily essentials," adds Debbani.
"Going to the shops or online shopping is just not an option for them."
"We had to adapt and change the way we delivered our services.
"We're now supporting service users online and as well as providing online classes on Zoom, to keep our service users active as well as mentally and physically healthy."
But it's not just the mental and physical health of our service users at the top of the agenda. ABA has also made sure their most vulnerable service users are fed and have their daily essentials.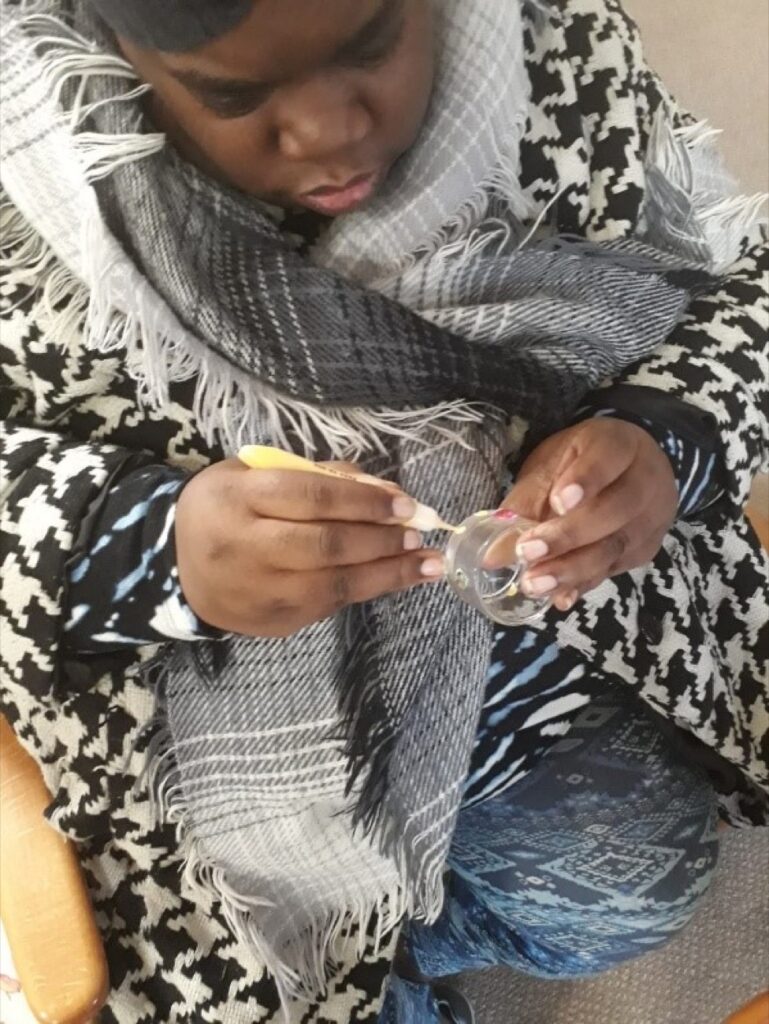 "We worked in partnership with various organisations for the delivery of essential food items, and with the help of our volunteers, we also delivered home-cooked hot meals to isolated service users," adds Debbani.
One of the service users had a stroke during the lockdown, and ABA stepped in to ensure she had the support she needed.
Fresh funding
Recently as an endorsement of ABA's crucial work within the local community, The Henry Smith Charity awarded a further three-year funding to continue their work.
Debbani says: "We as a local charity play a vital role in the day-to-day lives of many people living in Leeds.
"The significant scale of the support being provided by our charity over the years has made a considerable difference in the lives of people we serve.
"To operate to this scale, we need funding and support for the survival of our charity.
"During Covid-19, funding had been challenging for all charities at large.
"But now we will be able to protect and preserve our work with the support of the recent funding we secured from The Henry Smith Charity."
The new funding will support ABA in moving forward and help the BAME visually impaired community. It will enhance their 'Roshni' project supporting the community as well as working with other organisations.
If you are visually impaired or a carer of a visually impaired person and need help with your changed circumstances like benefits, please feel free to contact the Association of Blind Asians 0113 210 3347.