Bury Council's deputy leader councillor Tamoor Tariq has shared his experience of catching Covid-19 twice within 12-months.
He now issues a stark warning of the consequences we may face if our south Asian communities refuse the Covid-19 vaccine.
Mr Tariq, 31, became seriously ill after contracting the coronavirus in March 2020 and was taken to hospital after collapsing, just before the UK's first lockdown.
Then in December, he contracted it for a second time.
Pausing for breath while speaking to Asian Express, Bury Council's deputy leader says he's concerned about those who have not yet taken the vaccine and warns it's not just the old or clinically vulnerable at risk.
He urges people to get vaccinated before supplies dry out.
Admitting that he still hadn't fully recovered when Covid-19 hit him for a second round in December, but this time it'd been different as his entire family contracted the virus, including his mother.
"It was 26th December, and I knew from the symptoms I had it again – even before I got a positive test," he said.
"This time, my wife, sister, and mum all got it, so it was a very worrying time," he added.
Confessing it took him weeks to climb a flight of stairs in one go, he still hasn't regained the strength he had before first becoming unwell, and says he can still only manage 2km when he goes running, as opposed to the 5km he used to run regularly.
"Last year when I first fell ill, I had to take a considerable time off work and struggled to talk about Covid because I felt so drained.
"It was an awful experience, it hit me hard, and that alarmed people around me as the severity of Covid-19 hadn't yet been realised back then. We all underestimated it at the time," he adds.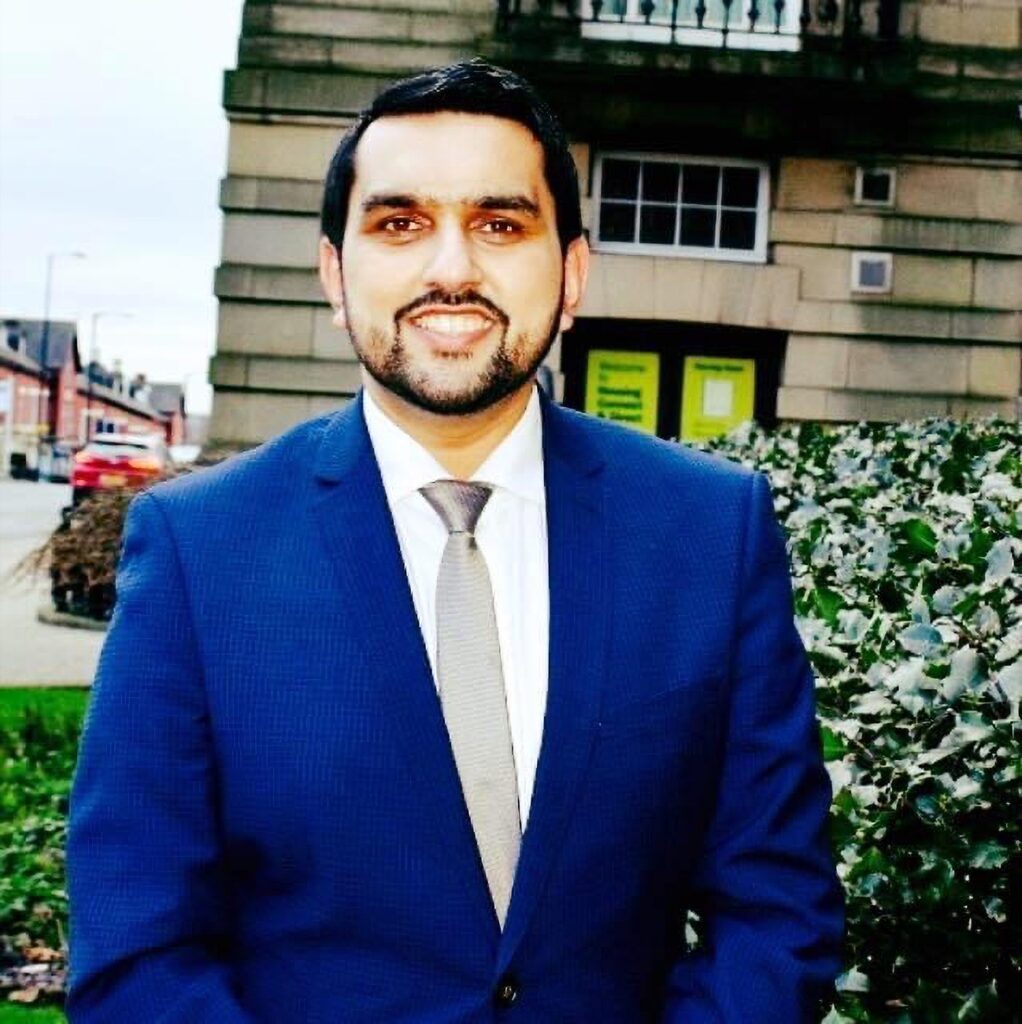 Now the Labour councillor says he feels compelled to sound the alarm when some commentators across social media wrongly downplay the severe risks of Covid-19.
Mr Tariq said his 55-year-old mother ended up in hospital before recovering, but even she was initially very skeptical about having the jab. She had fallen for "myths" and false information spread on social media about the vaccine, he says.
To his relief, a staff member at Bury Council managed to reassure her enough that she is now vaccinated.
Mr Tariq has been on a mission to encourage more black, Asian and minority ethnic communities to accept the vaccine. He's organised events to dispel false information circulating about it and helping to set up a pop-up jab clinic at the Jinnah Day Care Centre in Bury.
"We have to protect ourselves and our loved ones and the NHS," he said.
"We've learned some incredibly harsh lessons over the past 12-months. Either we've lost friends or family to the virus, or they know someone who has.
"Considering the low uptake of the vaccine among the BAME community, we decided that if people don't come for it, we'll take it out to them via the pop-up jab clinic. I'm glad we did, as to my surprise, we had people turn up for the jab who'd initially been very skeptical about it."
Reflecting on what has been a harrowing 12 months, Mr Tariq said: "I feel very fortunate that myself and my family have all recovered, and I am so pleased and proud of the incredible vaccine roll-out.
"My message to readers of Asian Express is, 'protect yourself, protect each other and help save lives'."