Award-winning actor Riz Ahmed and writer/filmmaker Bassam Tariq team up for a mind-blowing collaboration in 'Mogul Mowgli'
Emmy award winner and critically-acclaimed actor, writer, creator, producer, musician, director and activist – Riz Ahmed stars next as a British Pakistani rapper who, on the cusp of his first world tour, is struck down by an illness that threatens to derail his big break.
Award-winning American-Pakistani documentary filmmaker Bassam Tariq's debut narrative feature 'Mogul Mowgli' is an explosive meeting of minds – that of his and British-Pakistani Riz Ahmed's.
Bassam explains: "Riz saw my first film, 'These Birds Walk', and we wanted to work together."
Their shared background is not just Pakistan and Islam. It is growing up in the West as part of a minority community – Riz on the streets of London, Bassam in Queens, New York.
They both knew what it was like to dream of artistic endeavour, while also being conscious of your family history, the outlook of some of your parents, cousins, and siblings, being elsewhere.
"We wanted to tell a story about the tension that exists between pursuing your own ambitions and connecting to the people that matter – yourself, your family, your loved ones," says Bassam.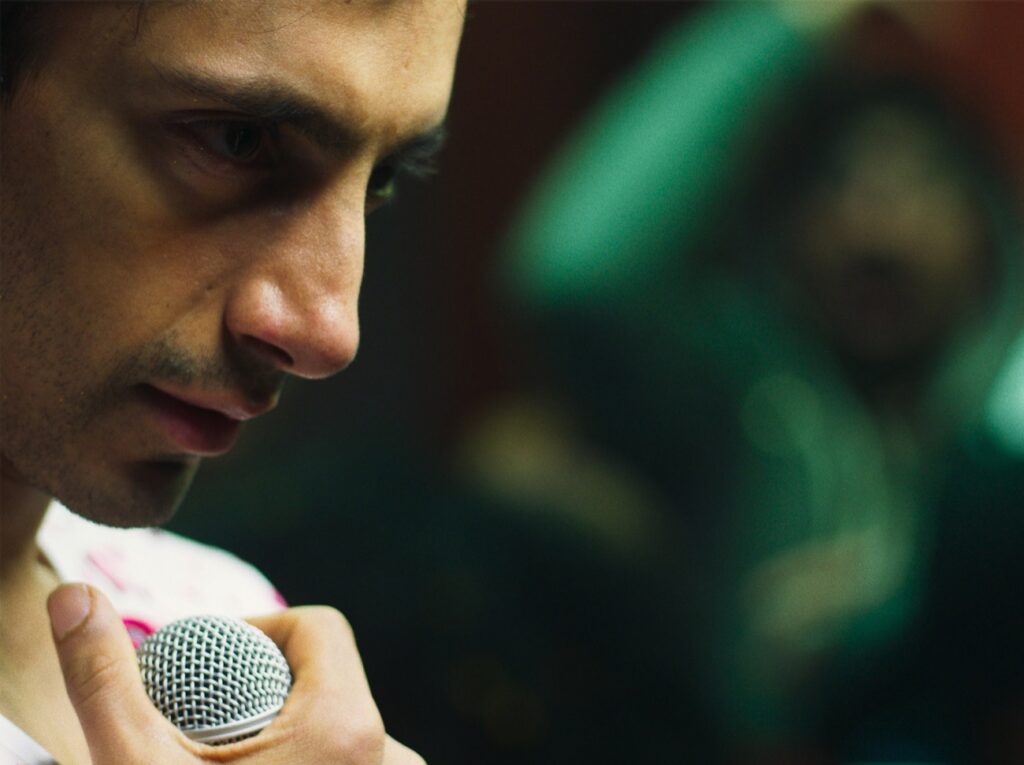 He was in frequent communication with Riz, and 'Mogul Mowgli' grew out of endless conversations they had over a few years – about coming from a certain background economically and culturally and now earning their livings as artists.
Their shared background is not just Pakistan and Islam. It is growing up in the West as part of a minority community.
As they talked about their experiences, they started to recognise that the tale is not about one demographic experience, but a universal one about generational relationships that happen everywhere, all the time. It details the desire to escape and the feeling that things would be better elsewhere.
"Mogul Mowgli is not so much about the culture, it's about family," adds Riz.
"It's about how we chase the things that are hollow and the things that matter we are, essentially, running away from all of the time."
Having found common ground and mutual ideas, they began writing together, but they had the issue of not living in the same city. So, the scriptwriters would communicate any way they could, meeting up whenever the opportunity arose.
Bassam recalls: "We FaceTimed and exchanged hours worth of voicenotes on WhatsApp. We met up in friends' apartments, random diners, hotel rooms – you name it. Riz would be on a press tour for Venom in LA and I'd be juggling babies in Queens – we just had to make it work."
At first, they explored the possibility of making a film located in Pakistan. But the more they thought about it, the more they realised that they had another story to tell.
"We realised that there was a more in-depth conversation that we were having with the diaspora and with our own experiences being here in the West," says Riz. "That felt more present to us."
"We got to draw on our personal experiences and those of people we know," adds Riz.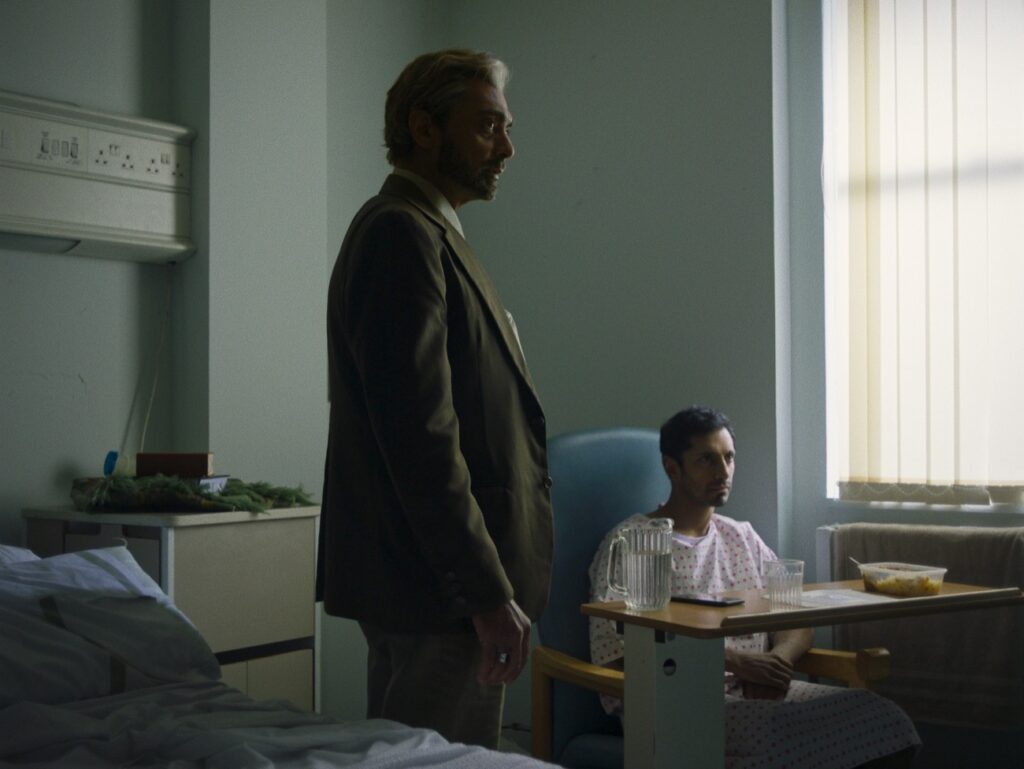 "The arc of the central character, Zed, is going from being driven by ego and defining his self-worth from his work to realising he is something other than his success or ambition. It's a journey towards self-love rather than running away from who you are or where you come from."
Played by Riz, Zed is a musician who wants to make music that everyone will remember, forever.
"The film is not about cultural dichotomies, it's more about legacy and inheritance," he explains.
"Zed wants to leave behind an artistic legacy, but he can't do that until he learns what he himself has inherited – both the trauma, and the gifts that make up who he is. He needs to understand the complex value of legacy, before he can leave a meaningful one behind himself.
"He thinks he's an individual, but he learns that our contribution is made by recognising we are part of a larger whole."
The exuberance of youth and the excitement of performing has Zed believing that he is on the right path even when those closest to him question his decisions.
"Zed's chasing all these mirages out there in the world but what he's looking for is inside him,' explains Riz. "It's part of his DNA, his childhood and memory. It's a journey within. And that's reflected very much in the style of the film, this is not trying to be a straight film."
"So we created the concept together, and then wrote the screenplay together," says Riz. "It just wouldn't let go of me. It's about all the things I cared about."
As these discussions and meetings were taking place, Bassam made some hugely successful shorts produced by renowned partners such as The New Yorker and Vice Studios. He would in 2019 go on to win the Short Film Jury Award at Sundance for his documentary short, Ghosts Of Sugar Land. Vice Studios made known their interest in collaborating with Bassam and Riz.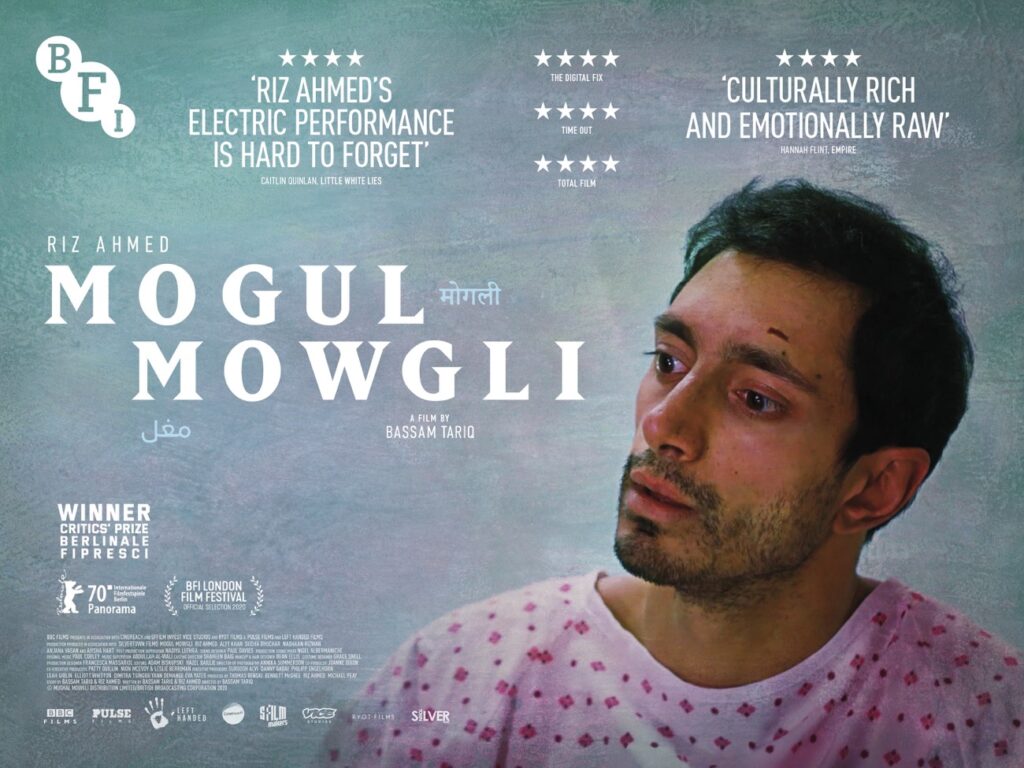 The team also pulled together a cast around Riz that was equally exciting. Pakistani legend Alyy Khan, British rising star Nabhaan Rizwan (Informer), Sudha Bhuchar (The Tanzanian-born co-founder of Tamasha Theatre Company, which has popularised Asian Art into British mainstream culture), Singapore-born actor, and singer-songwriter Anjana Vasan (Spider-Man: Far from Home), and British star Aiysha Hart (Honour, Line of Duty), as well as scene-stealing poet and actor Hussain Manawer. They exemplify a multi-generational and mixed nationality of acting power that is bursting on to the film, TV and theatre scene in a new wave of brown talent.
"What's interesting about this film is that every one of these actors is brown," says Riz. "It's unapologetically about a very particular experience, and the specificity of that hopefully translates into something universal."
MOGUL MOWGLI will be available to stream on BFI Player (https://player.bfi.org.uk/rentals/film/watch-mogul-mowgli-2020-online) for £10 and Curzon Home Cinema(https://www.curzonhomecinema.com/film/watch-mogul-mowgli-film-online) for £9.99.