Shazad Parvez from SCAR talks about racism in grassroots football
An avid sports campaigner and ex-member on the committee of the Bradford Sunday Alliance League believes more should be done to tackle racism in grassroots football.
Shazad Parvez, AKA Shadow Parvez, was UK's first Asian football scout during the 90s, working for Bradford City Football Club under the then manager Chris Kamara.
Parvez says he's witnessed all forms of racism over his 25-year involvement with amateur football, both as a board member and as a referee.
During his spell as an Asian football scout, Parvez also organised the first ever professional club match against UK Asian XI, which took place at Valley Parade.
Over the years working at Bradford (Park Avenue) he took on numerous roles – everything from community relations manager to associate director. It was here where he saw a concerning lack of diversity in non-league football boardrooms.
He said: "I have sat on the Bradford Sunday Alliance, Bradford FA, and West Riding County FA board.
"Last season I went to nearly every away game, and apart from me, there were no Asian or black people in the boardroom. That is a big problem.
"Nothing will change until all these committees for national league, grassroots and amateur football appoint more Asian and black people.
"Eventually, after getting the feeling I was unwanted, I resigned last year from the Bradford Sunday Alliance committee."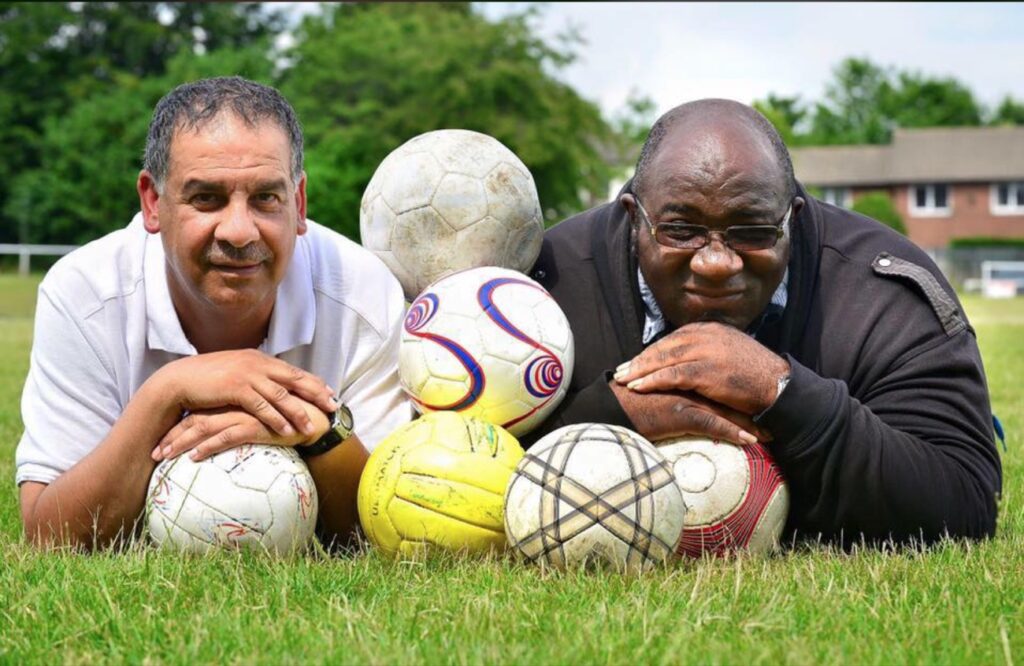 Parvez launched Sports Campaign Against Racism (SCAR) over two decades ago to help ethnic minorities from all backgrounds to get into sport or to progress in sport.
The charity is based at the Manningham Mills Sports and Community Association.
"It's 2020 and racism still alive and kicking," adds Parvez.
"SCAR is here to help footballers who have been racially abused – not enough is being done by the football authorities. Just come to us, and we will fight your corner."
Up until 2007, Parvez refereed in the West Yorkshire League and West Riding County Amateur League. He left after he felt racially abused. Parvez explains: "I got a lot of abuse as a referee.
"I went to many cities, often where they had never seen an Asian referee before. During the game I could hear them throwing jibes and calling me names."
Despite SCAR having contacted all the major football authorities, they've received no funding from Premier League, the FA, the EFL nor the PFA.
"It's a disgrace. SCAR has done a lot of good work and hope to continue to be able to provide sporting opportunities for all, but do this we need to increase our profile and employ people for jobs that need doing," adds Parvez.
"Kick It Out is a national body, but local groups like SCAR want to prevent inequality and want more involvement from BAME communities – for this we need funds to raise awareness.
"We're looking for sponsors to keep our group going and fight racism and discrimination in all sports."
If you'd like to support SCAR you can contact Shazad Parvez via email: shadow5965@hotmail.com