Food factory workers say the site they worked at has seen 237 cases of coronavirus, and claim they had begged bosses to shut it down.
Rowan Foods in Wales processes food for supermarkets across the UK including Tesco, Sainsbury's and Asda, employs more than 1,000 people on the Wrexham Industrial Estate.
Now staff have come forward to the media to claim they had asked for the factory to close down amid fears they would catch Covid-19.
This news comes weeks after workers at the factory walked out in protest over an alleged lack of PPE from the virus.
Public health bosses are stuggling to trace workers for testing from Rowan Foods in Wrexham, north Wales, which has become a local hotspot for the virus.
An anonymous worker from Poland claimed it would be 'impossible' for health bosses to track down the remaining workers, and that most of the plant's 1,000 workers are recruited from Eastern European nations on minimum wage, and often quit within the first few months.
So far, there have been 237 positive cases of Covid-19 from the factory, but around 100 more workers still need to be tested.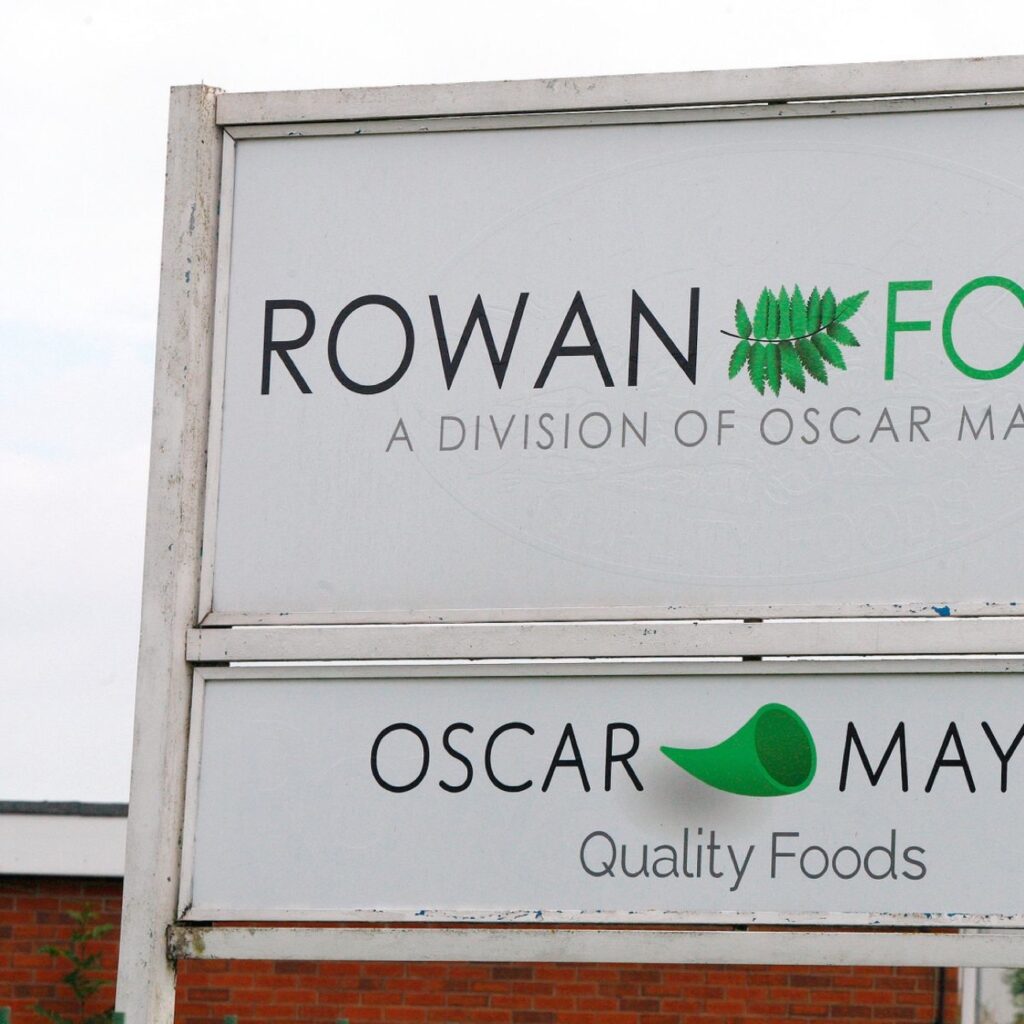 Rowan Foods has said the site will not be closing following a two-day health and safety inspection, but the plant has been contacted for further comment over the workers' claims.
A spokesperson said everyone on site was tested last week: "We are aware that Public Health Wales has previously said that it is trying to trace 300 missing employees.
"We are extremely puzzled by this as we provided the Public Health Wales testing unit with a list of nearly 300 colleagues who were not on site and would not be for some time, for reasons such as shielding, maternity leave, long term sick and isolation."
One woman from Poland working at the Welsh factory who also wished to remain anonymous, said that she knew 'dozens of friends and colleagues who have had it and I guess it's only a matter of time before I get it too.'
The woman added that while the majority of staff wear gloves while working in the plant, few chose to wear masks.
In a statement Public Health Wales said: "We are working with Betsi Cadwaladr University Health Board to urgently contact just over 300 workers that have not yet presented for testing.
"As we would expect with any focused track and trace process, we will identify additional asymptomatic cases. Finding these cases does not mean that the rate of infection in the Wrexham area is increasing as a whole.
"There is no evidence that Rowan Foods is the source of the outbreak.
"The multi-agency team managing the outbreak with Public Health Wales will continue to review the situation and work with the employer, their workforce and wider community to bring this outbreak to a swift conclusion."
Public Health Wales confirmed it has have so far managed to trace around 200 workers and found they were either shielding or not working during the outbreak.