While brilliant minds across the globe are knee-deep trying to find the cure for the COVID-19, nearly half of all UK adults have been exposed to fake news online about the ongoing coronavirus crisis.
According to according to Ofcom, just over a third of adults, 35%, have seen the false claim that drinking more water can help flush out the virus.
Around a quarter, 24%, saw that gargling salt water or avoiding cold food and drink can stop COVID-19 – another piece of misinformation.
In India, messages to drink cow urine went viral, with tens of thousands reported as holding cow urine drinking parties ahead of the lockdown.
The UK regulator found 55% of people said they are ignoring false claims made about the virus, with around 15% of those using fact-checking tips to research the authenticity of the claims they see – one in 14 people did admit to sharing misinformation.
Of those surveyed, 40% said they found it difficult to determine what was and was not fake news about the coronavirus – a figure which is higher among 18 to 24-year-olds, at around 52%.
The communications watchdog said the most common piece of false advice seen during the week beginning 23rd March was the claim that drinking more water could flush out an infection.
The survey found that young people (18 to 24-year-olds) tended to follow official advice less stringently than others, with only 43% saying they followed the government's hand washing advice closely.
The study of 2,000 people also found that almost all adults online in the UK are getting news and information about the virus every day, with a quarter getting information 20 or more times a day.
The figures come as senior MPs and other organisations demand better accountability of distributers of coronavirus disinformation.
Social media platforms and other internet services have taken some steps to curb the spread of fake news and misinformation, such as promoting official advice and banning some types of content, but there have been calls for more action.
Most people turn to news organisations or official government advice to get their information, but around 15% use WhatsApp or Facebook messenger for news.
The Government said it would extend its information service on WhatsApp to try and tackle misinformation about the virus.
Yih-Choung Teh, Ofcom's group director for strategy and research, said: "With so much false information circulating online, it's never been more important that people can cut through the confusion and find accurate, trustworthy and credible sources of news and advice."
Ofcom said it has created a set of resources on its websites, including tips on how to find reliable content and identify fact from fiction.
Call for apps to get fake Covid-19 news button
Meanwhile, an advocacy group says social networks need a dedicated button to flag up bogus coronavirus-related posts.
The Centre for Countering Digital Hate (CCDH) said the apps had "missed a trick" in combating the problem.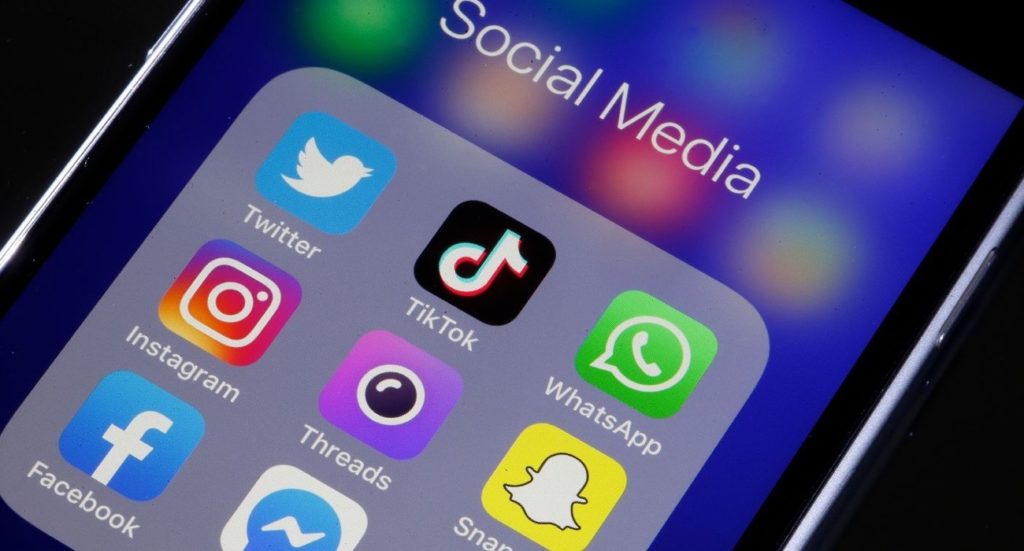 The call coincides with a study that indicates 46% of internet-using adults in the UK saw false or misleading information about the virus in the first week of the country's lockdown.
Incorrect claims that Covid-19 could be alleviated by gargling salt water or avoiding cold food and drink were widely seen.
The watchdog intends to survey 2,000 people each week to help track the issue.
Oxford University's Reuters Institute for the Study of Journalism published its own research into the spread of online misinformation about coronavirus, earlier in the week.
It said the most common kind of false claims were about how public authorities were responding to the crisis.
The second-most frequent kind concerned the spread of the disease among communities, including posts that blamed certain ethnic groups.