Asia's richest man – Mukesh Ambani and his sprawling $130 billion conglomerate has started a service that aims to compete with Amazon in India.
Mukesh Ambani's Reliance Industries said it had been inviting people to sign up to its grocery delivery service JioMart.
---
Calling itself "Desh Ki Nayi Dukaan" (the country's latest shop), the company sent invites to its massive existing Jio telecom users to register on the new venture, springboarding it's launch.
JioMart will initially cater to online shoppers in Mumbai suburban areas including Navi Mumbai, Thane and Kalyan.
With this commerce venture, JioMart is offering its customers a host of facilities including options to shop from over 50,000 grocery products. Customers can will benefit from free home deliveries and there would be no minimum order value. The company is also offering no-questions-asked return policy and express delivery services.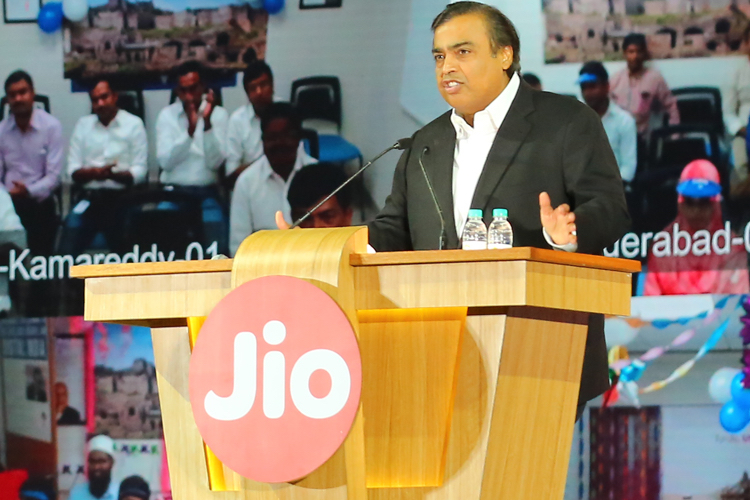 The new e-commerce venture could become a major challenger to India's existing online retail giants, including Amazon.
Unlike its rivals, JioMart will connect local stores to customers via an app rather than providing and delivering the goods itself.
India's online grocery market is in its infancy – currently estimated to be worth around $870m a year, with just 0.15% of the population using such services.
However, analysts predict the sector could see annual sales of around $14.5bn by 2023.
Grocery delivery has long been tipped as the next frontier in the battle for business in India.
A staggering number of internet and smartphone users – plus an unorganised grocery delivery sector – make it a promising market for app-based services.
Some of the world's largest and best-known technology companies, including Walmart and Amazon, are hoping to cash in too. However they have been held back from expanding in India by government laws aimed at protecting domestic business.