Parliamentary Prorogation 2019: In an extraordinary development, The Queen has approved Prime Minister Boris Johnson's plan to suspend Parliament, just weeks before the Brexit deadline.
The PM says he wants to leave the EU on 31st October with a deal, but he is willing to leave without one rather than miss the deadline.
The members of the Queen's Privy Council took the request to suspend Parliament to Balmoral on Wednesday morning on behalf of the prime minister. 
It has now been approved, allowing the government to suspend Parliament no earlier than Monday 9th September and no later than Thursday 12th September, until Monday 14th October.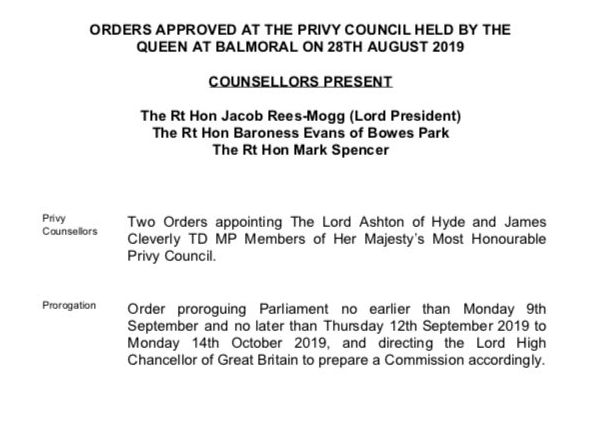 The Prime Minister said that a Queen's Speech, will take place on 14th October, outlining his "very exciting agenda".
Suspending Parliament – also known as prorogation – happens after the prime minister advises the Queen to do it.
This now means that time has been cut for MPs to pass laws to stop a no-deal Brexit on 31st October.
Protesters gathered in Westminster on Wednesday evening carrying anti-Brexit placards and EU flags chanting "stop the coup". The rally had started outside Parliament before spreading towards Downing Street.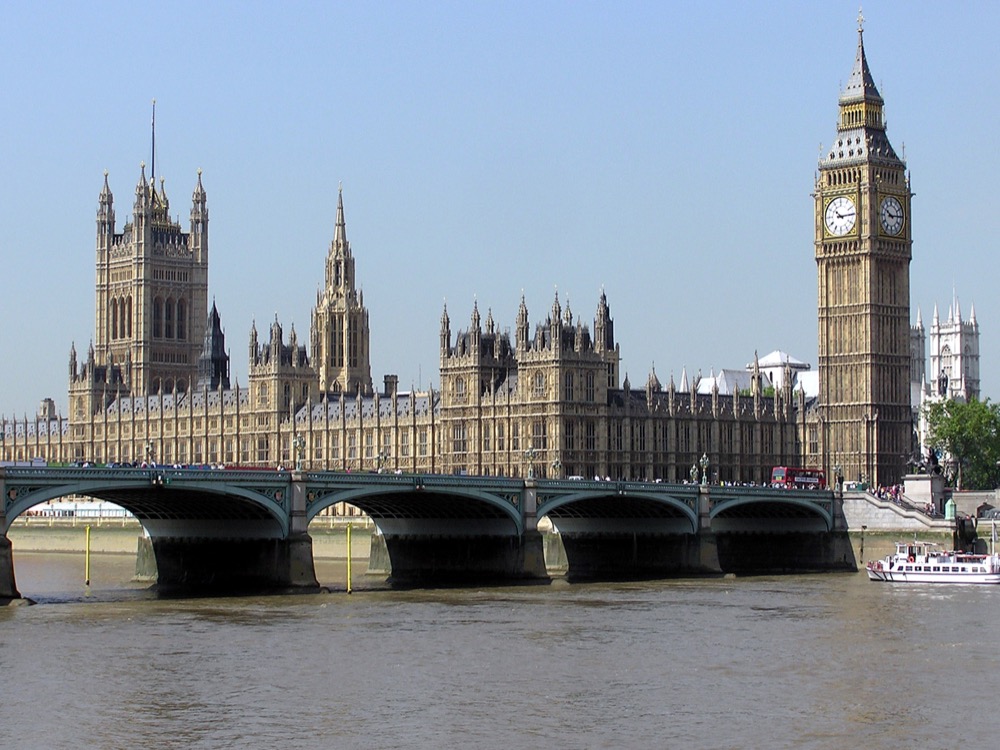 Labour leader Jeremy Corbyn has said that he had written to the Queen and requested an urgent meeting before she made any final decision about Parliamentary Prorogation.
Mr Corbyn said: "Suspending Parliament is not acceptable, not on. What the prime minister is doing is a smash and grab on our democracy to force through a no deal.
"Our prime minister needs to be held to account by Parliament. What he is doing is running away from Parliament. We will do absolutely everything we can to stop him."
The PM dismissed suggestions that the suspension was motivated by a desire to force through a no deal, insisting there would still be "ample time" for MPs to debate the UK's departure.
"We need new legislation. We've got to be bringing forward new and important bills and that's why we are going to have a Queen's Speech," he added.
A number of high profile figures, including former Prime Minister John Major, have threatened to go to the courts to stop it, and a legal challenge led by the SNP's justice spokeswoman, Joanna Cherry, is already working its way through the Scottish courts.
Senior Tory backbencher Dominic Grieve has warned the move by Boris Johnson could lead to a vote of no confidence.
Mr Johnson has written to MPs to outline his plan, adding: "There will be a significant Brexit legislative programme to get through but that should be no excuse for a lack of ambition!"
He also called on Parliament to show "unity and resolve" in the run up to the 31 October so the government "stands a chance of securing a new deal" with the EU.
"In the meantime, the government will take the responsible approach of continuing its preparations for leaving the EU, with or without a deal."
What does proroguing Parliament mean?
Parliament is normally suspended – or prorogued – for a short period before a new session begins. It is done by the Queen, on the advice of the prime minister. Parliamentary sessions normally last a year, but the current one has been going on for more than two years – ever since the June 2017 election. When Parliament is prorogued, no debates and votes are held – and most laws that haven't completed their passage through Parliament die a death. This is different to "dissolving" Parliament – where all MPs give up their seats to campaign in a general election. The last two times Parliament was suspended for a Queen's Speech that was not after a general election the closures lasted for four and 13 working days respectively. If this prorogation happens as expected, it will see Parliament closed for 23 working days. MPs have to approve recess dates, but they cannot block prorogation.
ADVERT: Visit the best Indian Restaurant 'Fanoosh' on Street Lane, Leeds