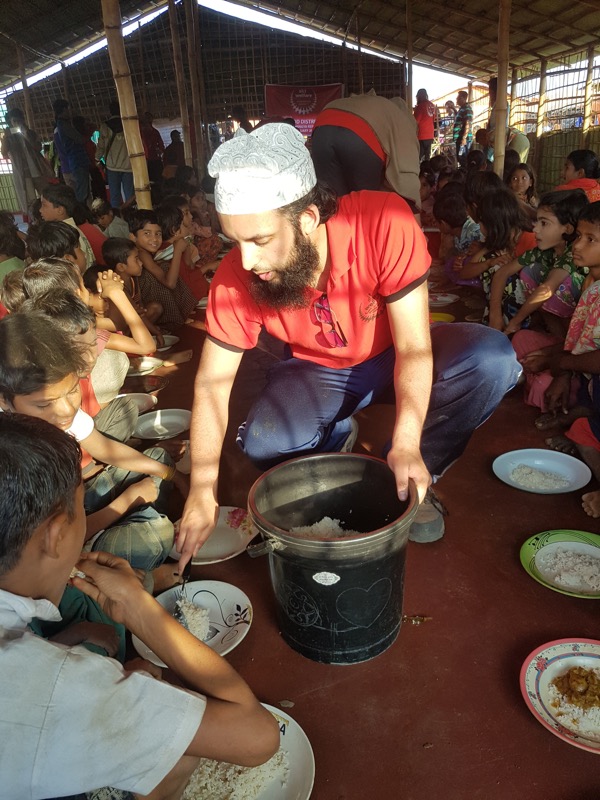 In just a few days, on the eve and during Ramadan, a hero charity man from Bradford will be visiting war-torn Mosul in Iraq, to distribute Ramadan food packs to needy Iraqi refugees
Nazim Ali will be travelling with colleagues from the Human Relief Foundation (HRF), an international humanitarian charity, to deliver much-needed aid to some of the 650,000 people who have fled the conflict and are currently displaced by the 2016 – 2017 war in Iraq.
It is estimated 9,000 to 11,000 civilians (men, women and children) were killed during the battle against Daesh (Isis). This figure is an conservative estimate as it is believed many more have died. This was the largest urban conflict since World War 2.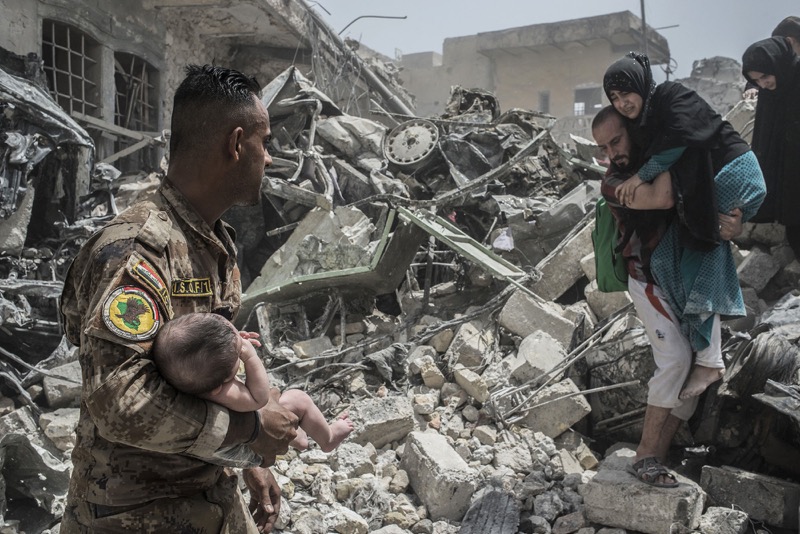 For over 21 years Nazim has been at the forefront of community and humanitarian initiatives at local, national and international levels, taking annual leave from his work as a school careers officer and paying to travel from his own pocket to deliver aid to vulnerable people across the world.
Having received national awards for his charity work, which has seen him raise over £160,000 for both local and international causes, Nazim for over five years also volunteers weekly at the Curry Circle Soup Kitchen in Bradford.
"In short, helping others home or abroad irrespective of religious affiliation or ethnicity for me is the essence of being a British Muslim and my 21-year track record is testament to this.
"I have distributed in person aid to the Turkey/Syria border on six occasions, the Rohingya refugees in Bangladesh and to refugees in France and Belgium all in the last five years," says Nazim.
"Mosul was a once thriving city with a population of around two-million which has been reduced to around 650,000 now due to many fleeing the conflict.
"Hundreds of thousands are still living amid the rubble. Conditions are harsh with homes being destroyed – many living in destroyed homes, water and sewerage systems are in despair. Others, including children, are traumatised due to the horrors they have witnessed under Daesh control and as a result of the brutal war to drive out Daesh," he says.
"In Ramadan many Muslims will be fasting and have an abundance of food with our families.
"However, in Mosul, families will be struggling for food and water in the sheer heat. Families have lost mothers, fathers, sons and daughters and it will take years to rebuild.
"My aim is to make their Ramadan a little easier by providing much-needed food parcels. The more we raise, the more we can hand out. No donation is too high and no donation is too small – it all counts!"
The difference between this aid visit in comparison to others for Nazim is that he will be for the first time visiting a war-zone where the local population has remained where it is as opposed to fleeing war.
"​I will be taking annual leave from my paid employment as a Careers Adviser so I can help the less fortunate.
"I am able to take two-weeks leave during term-time which I save for aid trips abroad," he explains.
"I am eternally thankful to the donors for their kind donations and on-going support which is humbling. It is because of all of you that I am able to do what I do and would not be possible without you. God bless you all!
"As always, I will keep you updated of daily progress on my social media platforms – transparency and accountability is at the heart of my success thus far."
You can watch some of the above work on the 'Nazim Ali' Youtube Channel:
https://youtube.com/channel/UCIMKv-7hIGW7HUnSAGsrTww
YOU CAN DONATE NOW
Each Food Parcel costs £60 which will weigh at least 50KG and include:

Rice (5KG X2), Sugar (5KG X2), Cooking Oil (1.8L X 2), Jam (300g X4), Semolina (400g X2), Kidney Beans (1KG X2), Fava Beans (1KG X2), Salt (700g X40, Spaghetti Bundles (256g X6), Tomato Paste (250g X 2), Vermicelli (500g X2), Brown Lentil (1KG X2), Yellow Lentil (1KG X2), Chickpeas (1KG X2) Fine Bulgar (1KG X2), Coarse Bulgar (1KG X2), Tuna (180g X6) & Dates.

People can DONATE (100% ZAKAT Policy) on: www.justgiving.com/naz007

Or for further information:

Call: 07825698283 or e-mail: nazim27@hotmail.com