Live events return to Bradford with spectacular performances
One of Yorkshire's most-renowned arts centres have kicked of things in spectacular style with outdoor performances fusing water, dance and song.
Kala Sangam Arts Centre has announced its first full season of events, which include poetry, qawwali, hip hop, and an exploration of Muslim heritage.
The first event kicking off the events calendar was Kapow's Mayfly is a poetic story celebrating the transformative strength of women.
The performance on 12th September took place on a specially built set that came alive with water effects and leaping fountains, transforming the stage into a magical playground, sound-tracked by a digital choir of 150 women and children.
Returning to the Ganges theatre, is a Qawaali from local musicians Shah E Mardaan Qawwals. The popular Poetry Night also returns to celebrate National Poetry Day and Black History Month, with headline performances from Rheima Robinson and Taiwo Ogunyinka. This event will be a partnership with local poetry hub, Spoke and Ilkley Literature Festival, where Rheima is the 2021 Apprentice Poet in Residence.
In October, children and families are invited to see brand new show Bird in the Window, which tackles the difficult but important subject of grief in an accessible way, telling the story of a son coming to terms with the loss of his father by embarking on a fantastical journey with an old feathery friend.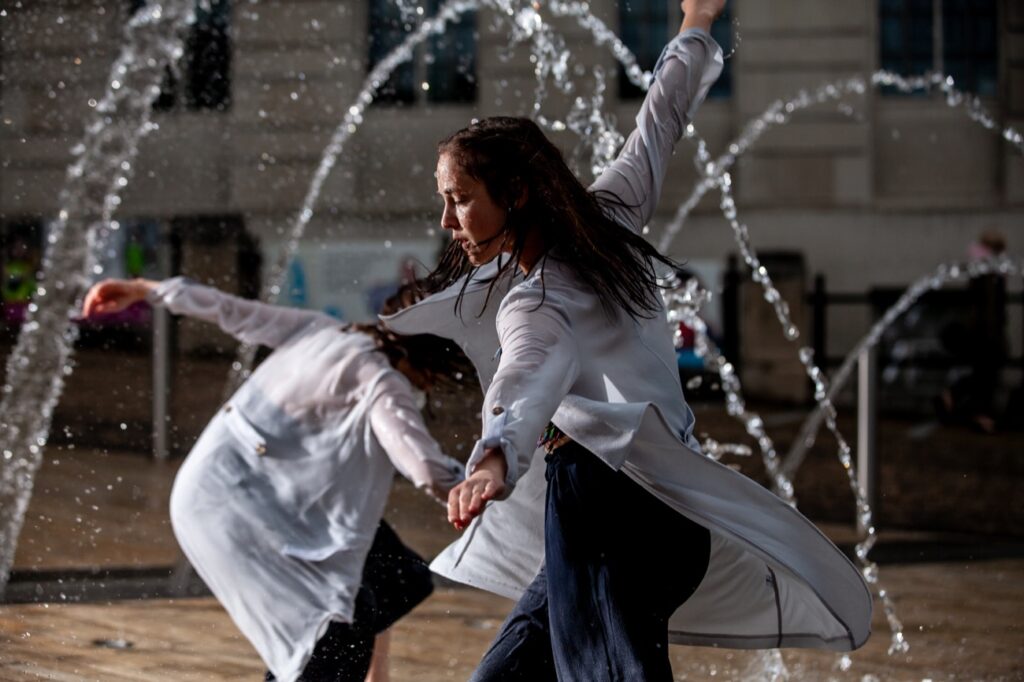 Leading Bharatanatyam and Kathak dancer Nina Rajarani brings her latest triple bill, Sevens, to Bradford on Thursday 21 October; and in November Hip Hop Dancer Bobak Champion will be sharing his experiences exploring his Iranian heritage with his new show, I'm Muslamic Don't Panik.
Kala Sangam's Creative Director, Alex Croft said: "After eighteen quiet months, we are so excited about filling Kala Sangam with audiences and artists once again! We want to bring joy and delight to people after such a difficult time and whether it's a magical children's adventure (featuring glittery bird poo!) or stunning Sufi music, we have a fantastic range of events on offer."
For more information and to book tickets, please visit www.kalasangam.org.
Dates for your diary
Performance: Shah e Mardaan Qawwals – Qawaali
Date: Sat 25 Sept, 7.30pm
Performance: Poetry Night with Rheima Robinson and Taiwo Ogunyinka
Date: Thu 07 Oct, 7.30pm
Performance: Bird in the Window
Date: Sat 16 Oct, 11am & 1pm
Performance: Nina Rajarani: SEVENS
Date: Thu 21 Oct, 7.30pm
Performance: Bobak Champion: I'm Muslamic Don't Panik
Date: Thu 18 Nov, 7.30pm