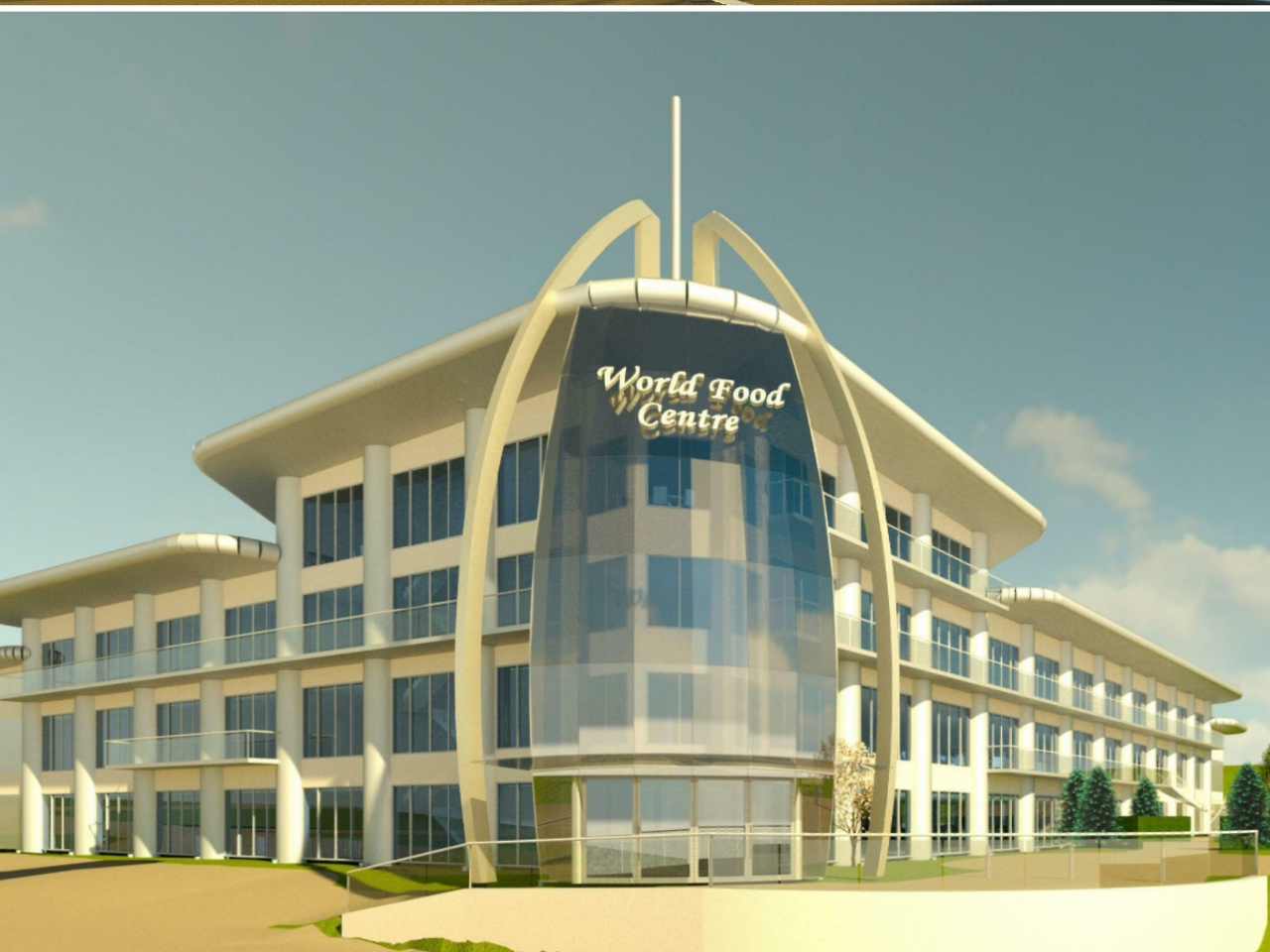 Work has commenced on Jinnah's development which is set to offer hundreds of jobs and training opportunities in 'one of its kind' facility
Work has begun on a multi-million-pound development in Bradford which will offer hundreds of jobs and learning opportunities, while offering the city a new unique dining and conference facility.
The green light has been given to the Jinnah group for work to commence on their project which will cost around £5 Million.
The project will offer Bradford a facility which will include hotels, banqueting suites, a world food restaurant as well as a training centre for chefs.
Work started on the project on earlier this month after a planning application to turn an empty office block, Kingfisher House on Filey Street was approved by Bradford City Council. This will be transformed into a 35,000sq ft world food 'centre of excellence'.
Saleem Akhtar, managing director of the Jinnah Group, spoke of his 'excitement'.
He told Asian Express: "We are all very excited and looking forward to it. Hopefully it will become a place to be seen at.
"It will be one of the only places of its kind in the UK".
Work began on Monday 11th September to refurbish and expand the building, creating a new entrance which has been inspired by the architecture of Burj al Arab building in Dubai.
The plans for the site have been set by Mi7 Developments in partnership with Jinnah Restaurants which fund the proposal and the World Curry Festival.
The restaurant is set to accommodate between 400-500 people, the hotel which is planned is set to have 25 rooms, while there is also going to be a teaching facility to educate future chefs and waiting staff.
Saleem Akthar spoke to us about the facility and what it will bring to the community and people of Bradford he said: "There isn't a place like it in the UK for what I have planned under one roof.
"It promises to be something new and exciting for the Asian market, it will provide change and a chance to try something new.
"At the moment if people want change we can't, we can't go to the pub, hotel or restaurant as 99% of places don't serve halal food, if we want change usually we can't."
Akhtar who runs numerous highly esteemed restaurants across Yorkshire explained why he singled out Bradford for his development. "Being in Bradford and looking at the catchment area, I soon realised this was the market which was required and I could use world food to help us expand.
"Bradford is known as the country's 'curry capital', but this will offer something new for the city, I could offer English, Mexican, Chinese and more.
"The new build won't just be a restaurant it will also offer other services, such as a hotel, conference suites, a Mediterranean al a carte restaurant as well as a lady's spa.
"Importantly the new complex will offer training and employment opportunities which will be crucial to the project, but also the area." Saleem explained.
"In the last ten years the industry has really struggled in recruiting kitchen staff and waiting staff.
"Our group employs 200 people and other groups across Yorkshire are struggling for staff so we will train these youngsters to be ready for these jobs."
With work beginning in the last week, Saleem hopes that the centre will be completed and ready for opening in 2019.