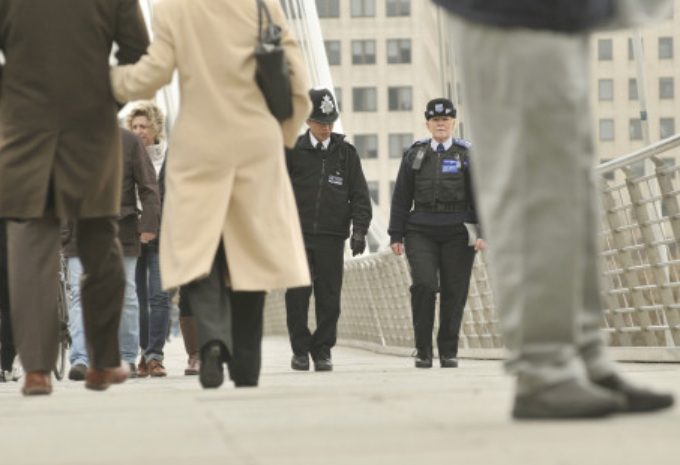 Police are reminding the public to stay vigilant and keep their possessions safe as hundreds of thousands of spectators prepare to watch the London Marathon on Sunday, 28 April to support the thousands of runners taking part.
The Metropolitan Police Service has been working closely with British Transport Police, City of London Police and the organisers of the 2019 Virgin Money London Marathon to ensure those taking part and those spectating stay safe whilst enjoying the day.
With a number of road closures in place, those attending are being asked to check the TfL and official London Marathon websites in advance, in order to plan their journeys.
Planned road closures can be viewed here: https://www.virginmoneylondonmarathon.com/en-gb/event-info/road-closures/
Commander Jane Connors who is leading the policing operation for London Marathon said: "The Marathon is an iconic event, broadcast around the world, which embodies everything that's great about London.
"Our priority is to ensure that both runners and spectators have a safe and enjoyable experience. We have been working hard with the organisers and event security team to ensure there is an appropriate policing plan in place.
"Police dogs, armed officers and vehicle barriers will be used along the route and the event will be policed by a mixture of both of overt and covert officers.
"While there is no specific threat to this event, we would ask people to remain vigilant, and if you notice anything suspicious, then please approach an officer or call 999."
Police are issuing some basic tips and advice to the public to avoid being a victim of pickpockets and thieves:
– Keep purses and bags closed and secure at all times, carry bags in front of you or diagonally across your chest.
– Return cards to your purse or wallet quickly and zip it up.
– Use a purse that's difficult to open. One that zips or snaps shut is best, and keep it closed.
– Conceal your wallet in a buttoned or zipped pocket where it doesn't bulge.
– Keep a list, separate from your wallet and phone, of contact numbers of family in case your phone is stolen.
– Don't hang bags on the back of a chair.
– Don't leave anything on the back of a pushchair.
– Don't place your belongings out of sight on the floor.
– If you need assistance, speak to a police officer or an event steward
For more information about safety and security at the event, please visit:
https://www.virginmoneylondonmarathon.com/en-gb/event-info/safety-and-security/