Thinking of a holiday home in Dubai? British-managed and RERA regulated company offers properties starting from £100,000 up to £21 million
CEO Rehana Abbasi (socially known as 'viral_drive') is super-excited to bring to you Misaal Properties, a British managed and Real Estate Regulatory Agency (RERA) company in Dubai providing exemplary services for the sale and rental of residential and commercial properties in Dubai.
Misaal Properties sell properties that are off plan (under construction) and ready to move in.
Off plan properties complete at various dates over 2019, 2020, 2021 and beyond.
This means the further away the completion date, the more time and flexibility you have in payment plans.
Also offering ready to move in properties, Misaal Properties state their wide range of property on offer means that have something to attract people with different budgets – whether it's an investment or they're looking for or a holiday home.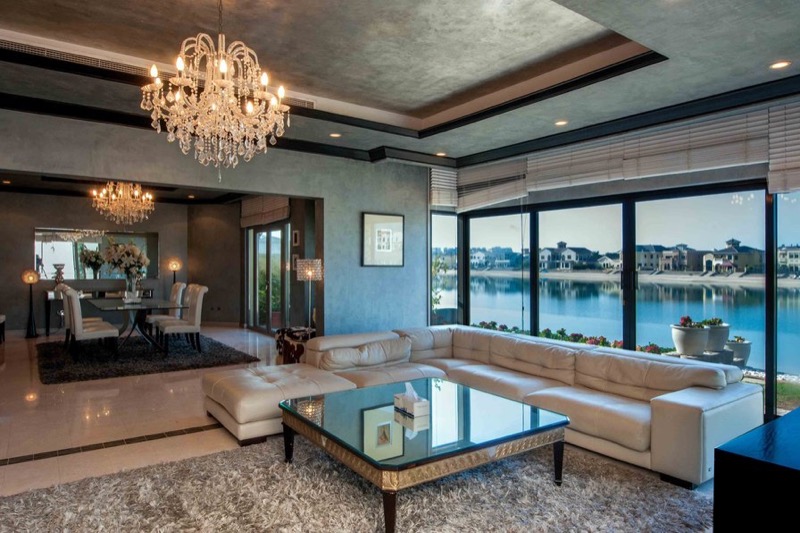 Although Misaal properties ultimately specialises in luxury properties, be it apartments, villas, penthouses, mansions or palaces on 'The World' islands in Dubai starting price £21 million, there are also affordable luxury properties on offer with starting prices as low as £100,000.
Misaal Properties is a British managed and RERA regulated real estate company in Dubai providing exemplary services for the sale and rental of residential and commercial properties in Dubai. It strives to provide genuine and accurate information about real estate properties.
Says Rehana: "We are devoted to offering high-end luxury properties in the most exclusive areas of Dubai which include Palm Jumeirah, (His Highness) Mohammed Bin Rashid Al Maktoum City, Downtown, The World Islands, Dubai and many more.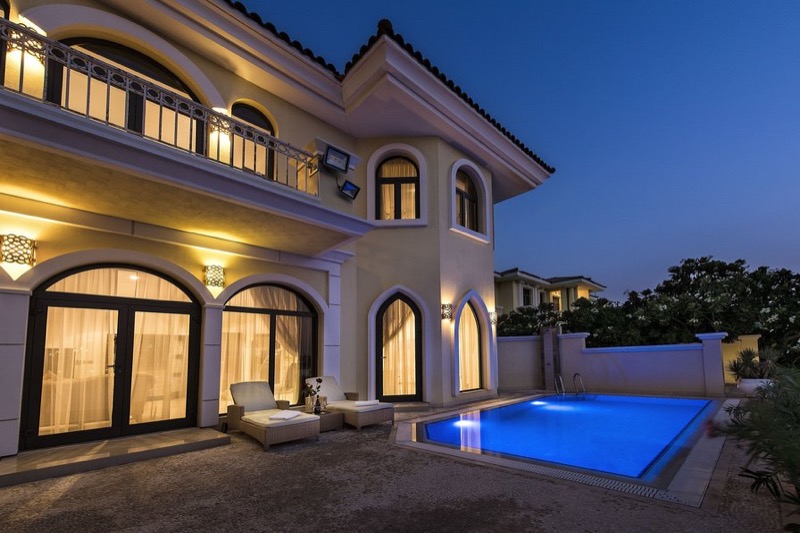 "We offer properties directly from developers without any commission or additional fees. We are official representatives of the largest global and regional developers in Dubai and work only with the most reputable and trusted companies for complete client reassurance and safety."
Misaal Properties is conveniently located in The Binary by Omniyat in Business Bay, the modern heart of Dubai, is a mixed-use destination and is a home to residents as well as a popular commercial and entertainment destination.
"Whether you are a first time buyer or an investor, allow us to help secure your luxury property with excellent payment plans, some of which have post handover options," she adds.
"We also work closely with a wide range of the most efficient mortgage brokers in Dubai who can offer mortgages to both residents and non-residents.
"For overseas clients, we can also assist you in opening your own bank account in Dubai, should you require it.
"But choosing a real estate agent in Dubai that works best for you is always a concern. People who are thinking about buying or renting a home in Dubai will usually carry out some research about which real estate agency they should choose.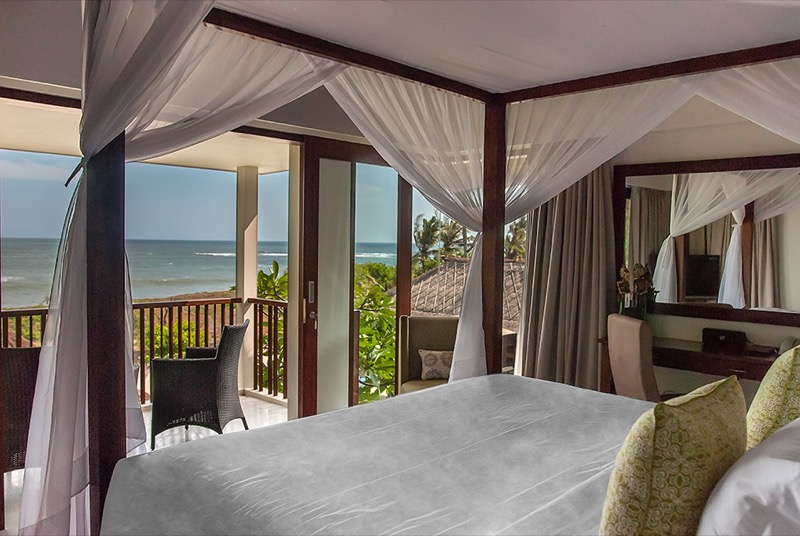 "There can be many questions running through your mind according to your requirements, such as most desirable location, property pricing, is the public transportation accessible from the property, are there any shops nearby, etc?
"There's an overload of adverts showcasing properties with extremely attractive incentives or you may have seen many property ads online but sometimes they may not be right for you and that's where Misaal Properties comes in.
"Misaal Properties aim to help you through the whole process, whether you are renting or buying. We give you great insights and our expert opinions about the available properties in Dubai, be it off-plan, ready or rental properties.
"Choosing a property consultant is similar to carrying out an interview as to who will do the best work for you. We have a highly experienced, professional team, backed by expert real estate entrepreneurship.
"You can expect to have all your concerns diminished as well all your questions answered. You can be reassured of the fact that you will receive the best tips and advice plus extensive knowledge about each specific area including knowledge of the local hospitals, schools, type of neighbourhood, parks, public transportation and much more."
You can find out more by calling Misaal Properties on 00971 50 871 9762, email them on info@misaalproperties.com or visit the website: www.misaalproperties.com

FAQ'S
Find Answers to the Most Frequently Asked Questions About Property in Dubai
Eligibility criteria for non UAE residents: For some banks you will have to be a resident of a country which is on the bank's list before you can apply for this loan. You will also have to be salaried or self-employed. You will need to have a minimum monthly income defined by the bank. This income will have to meet the minimum criteria after tax deductions.
1. What is the difference between Freehold Property and Leasehold Property in Dubai?
Freehold properties are available in specific areas, as defined by the government, where anyone can buy real estate. Leasehold properties are only available for lease by a local landlord for a period of more than 10 years up to 99 years; they can't be purchased outright.
2. By law, can you buy properties in Dubai?
 Yes, the laws in Dubai permit residents and international investors to purchase property in Dubai's freehold market.
3. Can foreigners / expats buy houses in Dubai? 
Yes. Any person of any nationality, whether they are a resident of Dubai or based abroad, can purchase property in Dubai's freehold market. You are not required to hold any type of residency or similar permit in order to purchase property.
4. How long does it take to buy a new property in Dubai? An average property transaction in Dubai takes around 30 days to complete from the date on which the Agreement for Sale is signed.
5. Can I buy a house in Dubai and get a residency visa?
 Investors, home owners and specialists, such as doctors and engineers, can receive UAE residency visas valid for up to 10 years as per the law announced in May 2018 by the UAE government.
 The existing property visa is a two-year renewable property investor visa issued by the Dubai Land Department for a freehold property valued at AED 1 Million or more on the title deed.
6. Are properties in Dubai subject to VAT?
 The UAE government implemented a landmark policy by introducing value added tax (VAT) at a rate of five per cent, effective from January 1st, 2018. The VAT law states that all real estate transactions, apart from the sale of vacant commercial properties and commercial property leases, are either not subject to or exempt from the tax. In other words, there is no VAT charged on the rent for residential accommodation. However, it is possible that a residential tenant benefits from other services – either included in the rental agreement or in addition to the agreement – that are subject to VAT.
7. Do people living on rent pay VAT in Dubai?
 There is no VAT charged on the rent for residential accommodation. However, it is possible that other services are subject to VAT which may be included in the rental agreement. These may include utilities, cooling fees or parking space fees.
8. What are the fees payable to buy a property in Dubai? The primary market purchasing fee in all DLD Registration Trustees offices is AED 4,000 for transactions over AED 500,000, and AED 2,000 for those below this amount. Fees are payable in cash and paid by the parties as agreed.
For secondary market purchases, total fees include a 2% commission fee (for the sales agent or broker), the NOC fee (approx. AED 5,000 max) and a transfer appointment fee (AED 4,000).
9. How do I buy a property in Dubai on instalments? You will need to apply for a mortgage through one of the banks in the UAE. Mortgage registration charges payable to the DLD amount to 0.25 per cent of the loan value, plus AED 290 as a standard charge.
10. What happens if you can't pay your off-plan property? If you are unable to complete the payment of your off-plan property, then the developer typically has the following rights:
If 80% of the construction is complete, the developer may keep all the money received from the buyer and sell the unit in Public Auction to recover the payments or the developer may deduct more than 40% of purchase price and cancel the contract.
If 60% of the construction is complete, the developer may deduct 40% of purchase price and cancel the contract.
If construction has started but hasn't reached 60%, the developer can deduct 25% of purchase price and cancel the contract.
If circumstances arise outside of the developer's control that prevent the completion of construction, the developer is entitled to deduct 30% of the purchase price and cancel the contract.
11. What are the steps to buying property in Dubai? The process of buying a property includes four basic legal steps that need to be followed in Dubai:
Step 1. Establishing buyer and seller agreement
Once you have found a property that you want to invest in, you must consult a real estate agent such as ourselves. We can help you communicate, negotiate and outline the terms of sale with the owner.
Step 2. Signing an agreement for sale
Once all the details are finalized, it's time to sign the agreement of sale, also known as the Memorandum of Understanding (MOU). In Dubai, this document is entitled 'Contract F' and is available on the Dubai Land Department's website, under the 'Contracts' page. Upon signing this contract it is standard practice in Dubai for the buyer to pay a 10% deposit of the property value to the seller.
Step 3. Applying for a No Objection Certificate (NOC)
To allow for the transfer of ownership you must apply and pay for a No Objection Certificate from the developer of the unit you are purchasing. This will allow for the transfer of ownership. Once all outstanding service charge payments are finalized the developer will be able to provide an NOC.
Step 4. Transfer of ownership with Dubai Land Department
Once you have obtained the NOC, you will need to meet the seller at the Dubai Land Department (DLD) to have a new title-deed drawn up. Before the title deed is provided, DLD requires the buyer to make a payment of the property price in the form of a cheque. This cheque should be made payable to the seller on the date of the transfer.