The bodies of victims from New Zealand's mosques mass shooting were carried in open caskets on the shoulders of mourners into a large tent at Christchurch's Memorial Park Cemetery as the first burials of the 50 victims began.
Among the dozens injured was 13-year-old Zaed Mustafa who survived the attack and had spent six hours in surgery for his injuries.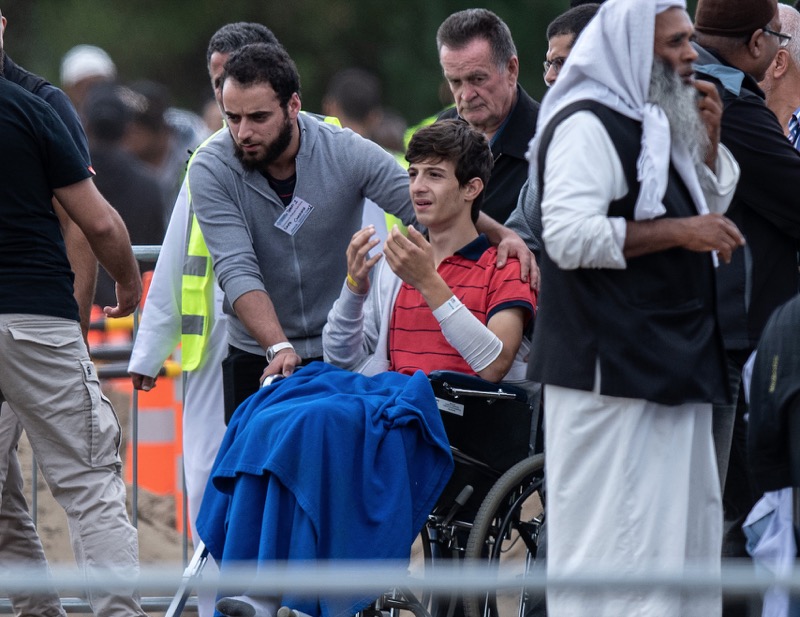 Zaed, accompanied by his distraught mother, made his way in a wheelchair to attend the funerals of his 44-year-old father Khaled and 16-year-old brother Hamza. His family had fled the war-torn Syria and looked for sanctuary in New Zealand.
Khaled and Hamza's funerals were the first of the 50 killed in the Christchurch mosque massacres on Friday 15th March when a white supremacist gunman opened fire at two mosques in New Zealand.
The majority of victims from the attack carried out by Brenton Tarrant, 28, on Friday 15th March in the South Island city were migrants or refugees from countries such as Pakistan, India, Malaysia, Indonesia, Turkey, Somalia, Afghanistan and Bangladesh.
The youngest was a boy of three, born in New Zealand to Somali refugee parents.
"We treated each body like it was family, as if I was washing my own father or brother."
For three days and nights the volunteers toiled, diligently washing the bodies of those murdered.
In the aftermath of the slayings of 50 Muslims one week ago, a team of specialists in Islamic funeral rites hurried to the terrorised city on New Zealand's South Island to perform a grim but vital task.
Wrapped in white cloth, the bodies were laid to face Mecca, and, after jenazah (funeral) prayers, were carried towards their freshly dug graves.
"We treated each body like it was family, as if I was washing my own father or brother," said 27-year-old Mo, who travelled from Brisbane in Australia as soon as he heard the massacre had taken place.
He talks about the work performed by a core team of around 10 exhausted volunteers and three doctors, who were aided at times by family members.
Islam prescribes that bodies be buried quickly, ideally within 24 hours as no preservatives are allowed in the process.
But due to the sheer scale of the massacre and the criminal investigation that followed, it took between four to five days for most bodies to be released, adding to the pressure on the team to prepare bodies as speedily as possible.
Mo said the process was the same for all – the 47 male victims were prepared by men and the three female bodies were bathed by women.
The first job was to address the often horrific gunshot wounds, a task primarily carried out by the local medics.
"The doctors who helped make the bodies look more presentable, they were amazing," Mo said.
Thousands of women, including TV news presenters and police officers, across New Zealand showed solidarity with Muslims by wearing headscarves.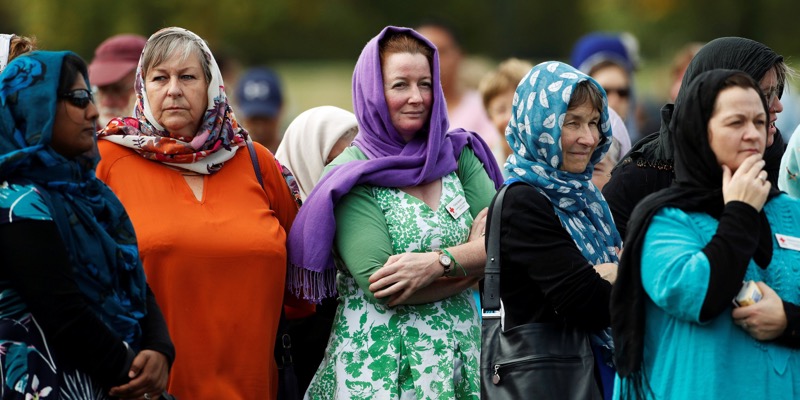 The move stemmed from a doctor in Auckland's idea to wear the garments, after she was told about a woman who was too afraid to go outside because she thought that wearing a headscarf would make her a target for attacks.
Jacinda Ardern, the country's prime minister, declared a ban within days of the attack on military-style rifles, which includes assault rifles, high-capacity magazines and military-like semi-automatic rifles. She was met with very little opposition from government officials.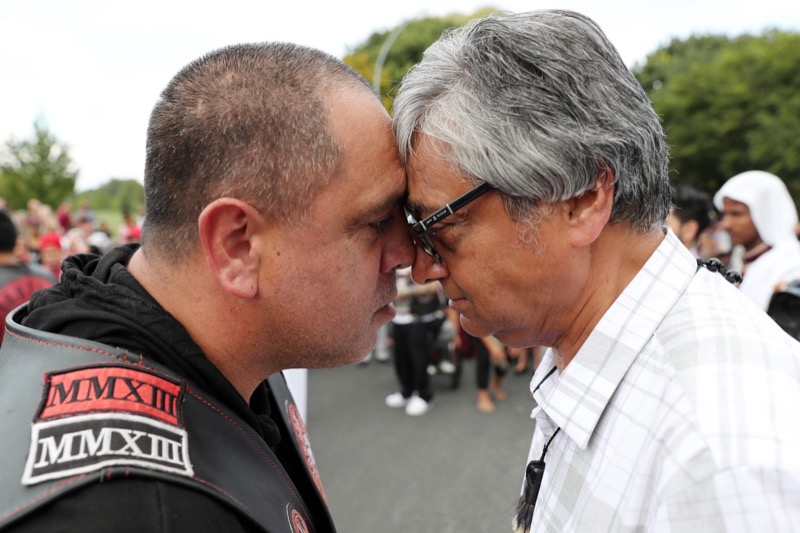 Street gangs and motorcycle clubs across New Zealand also offered to protect the nation's mosques during Friday prayers. Leaders of the Mongrel Mob, Black Power, King Cobras – and even Hells Angels have been standing sentry at many of the mosques.
Tarrant, 28, was living in Dunedin, on New Zealand's South Island, has been charged with murder following the attack. He is remanded without a plea and is due back in court on 5th April, when police said he was likely to face more charges.
Twenty nine people wounded in the attacks remained in hospital, eight still in intensive care.
Many have had to undergo multiple surgeries due to complicated gunshot wounds. The gunman used semi-automatic AR-15 rifles, with large magazines, and a shotgun.