MP welcomes Home Office U-turn on pay freeze
---
Comments Off

on MP welcomes Home Office U-turn on pay freeze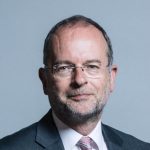 Sheffield Central MP Paul Blomfield has welcomed a U-turn by the Home Office over its decision to impose a four year pay freeze on security guards in its Visa and Immigration Offices at Vulcan House in Sheffield.
The decision followed a campaign by the five local Labour MPs, coordinated by Mr Blomfield, and the Public and Commercial Services (PCS) union.
The Home Office imposed the pay freeze on staff who declined to move to a new contract in 2014.
Following representations by local security guards, who are among the lowest paid staff in the Home Office, Mr Blomfield and the four other Labour MPs took the issue up with the Home Secretary in March. They stepped up the pressure after an initial rebuttal by the Home Office, which eventually relented and has now awarded the security guards with a £91 increase in their basic monthly pay.
Mr Blomfield said: "These guards carry out work long and unsocial hours, often in challenging conditions, reflected in the requirement for them to wear Personal Protective Equipment throughout their shifts.
"Freezing the pay of their lowest paid staff was a deep injustice which has finally been put right. I am delighted that the Home Office has accepted the case that we made together with their union, PCS. It demonstrates the power of collective action and effective campaigning."