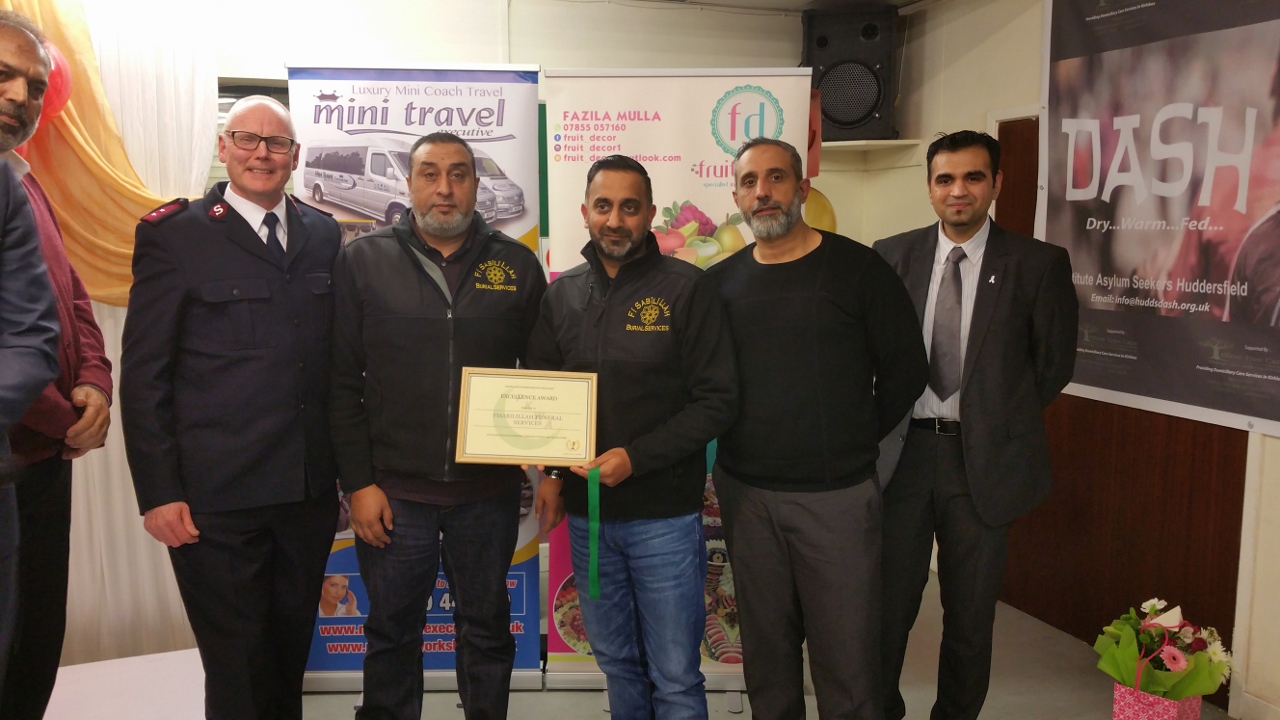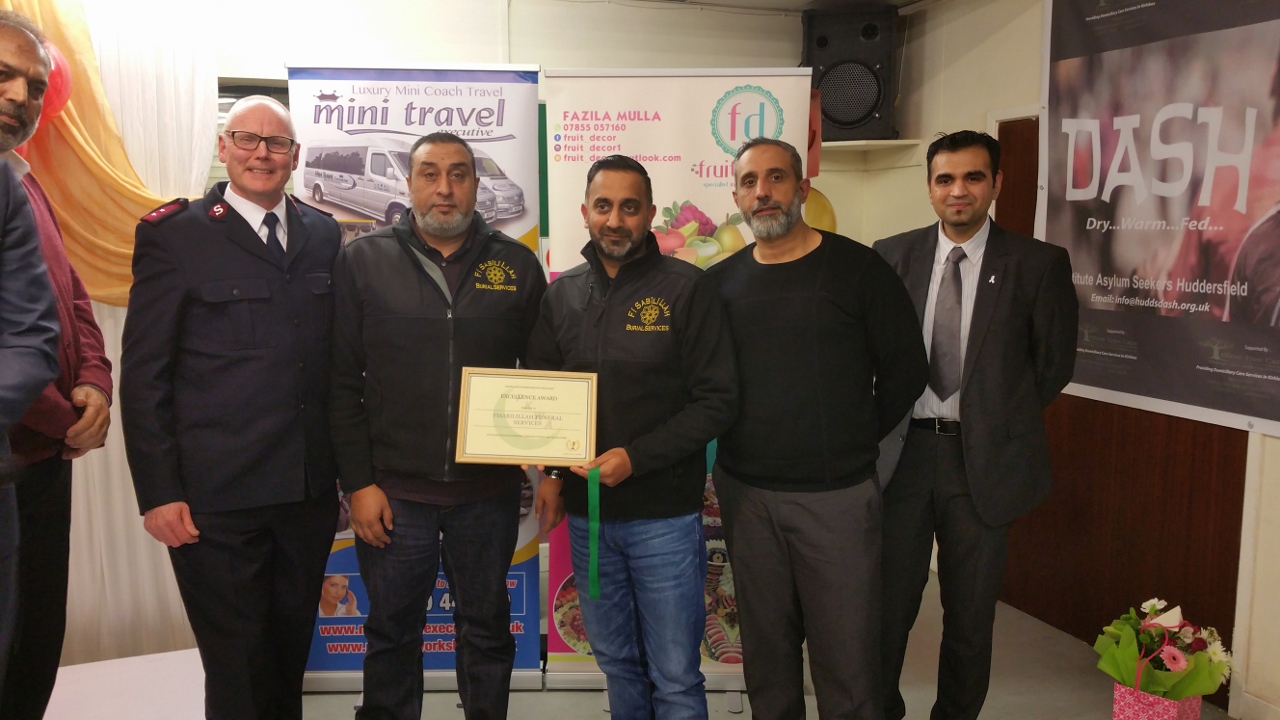 Yorkshire has many things it can be proud of, but now it transpires that Huddersfield boasts the record for not having a single asylum seeker sleeping rough in the city.
Much of this is due to the dedication of the city's charity DASH, which stands for Destitute Asylum Seekers, Huddersfield.
The charity provides a vital safety net for asylum seekers in the Huddersfield area, offering a lifeline for those seeking asylum from violence, war, torture and persecution.
The Pakistan & Kashmir Welfare Association (PKWA) held a fundraising supper on behalf of DASH which saw over 250 people attended the event to show solidarity and support for asylum seekers. Over £3000 was raised on the night, with further cash and in-kind pledges made following the event.
Guest speakers included Paula Sherriff MP, who gave a national and international perspective on the issue.
​As well as hearing about the excellent work of DASH, the event was a celebration of the achievements of community activists and local heroes.
Fiaz Rashid PKWA Director announced the successful recipients of the PKWA Excellence awards, which were given in recognition of outstanding service to the community.
Award-winners included the More in Common Group for continuing the work of Jo Cox, Ikram Butt for his services to Rugby & to White Ribbon anti violence campaign, and Mukhtar Ali Malik for his lifelong services to the community.
The PKWA especially reiterated their appreciation of the More in Common group for continuing to promote peace, harmony and good neighbourliness as a legacy to Jo Cox and as a antidote to voices of hatred and division.
Mike Shaw, trustee and volunteer of DASH, gave a compelling account of a typical day in the life of the project and Minister Adrienne Lee of the Salvation Army, explained why the Salvation Army supports the work of DASH.
Mr Iqbal Bahana, Deputy Lord Lieutenant co-hosted the event along with Mohammed Afsar Community Welfare Association Chairperson, and Sham Lynn – chief DASH fundraiser and event organiser.