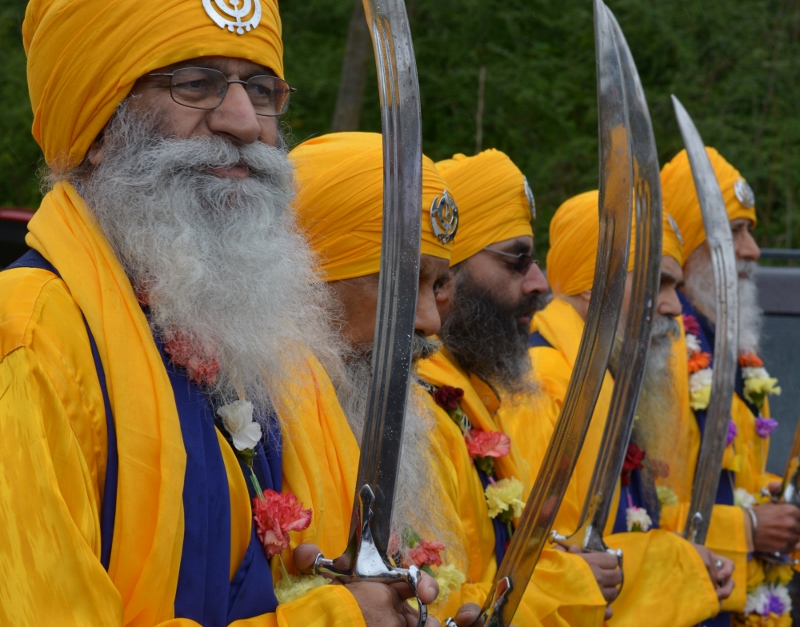 Hundreds of thousands of Sikhs across Britain celebrated Vaisakhi over the Easter weekend and marked the day with impressive holy parades throughout the country.
The annual festival is one of the most sacred days in the Sikh calendar and marks the creation of the Khalsa – the Sikh order into which all followers are baptised or initiated, something which is held dearly to the 300 million Sikhs worldwide.
In Bradford on Saturday 15th April, thousands turned out as per their annual commitment to put on a spectacular display of colour and pride to rejoice the Sikh new year from Ramgarhia Sikh Gurdwara. The procession takes a number of hours merging with people from other temples in the city as it goes along.
Dressed in orange, worshippers made their way through Bradford to celebrate the harvest festival, which traditionally begins with tea and traditional Asian breakfast of chickpeas, chapattis, samosas and Karah-prashad.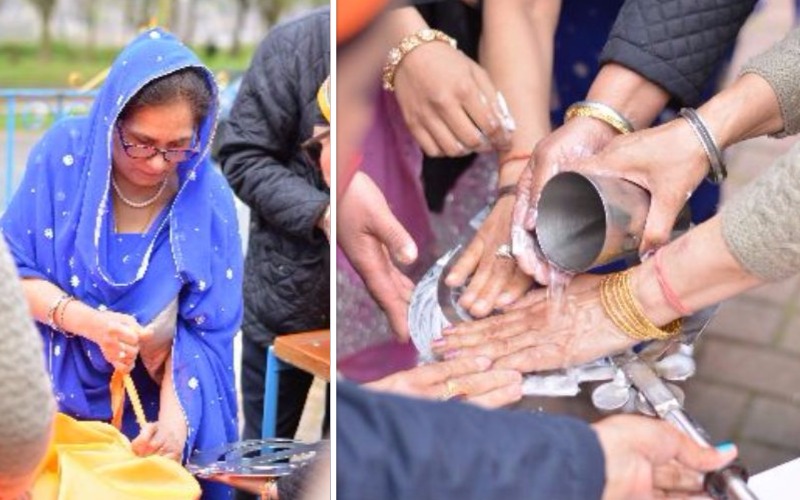 Jag Kalsi explains: "After breakfast, the congregation sits in the Diwan hall for prayers following which we prepare for the parade.
"If you're not familiar with the parade, all the temples get together in Bradford and we walk from temple to temple, which takes around four hours. It's quite an extensive walk.
"We prepared the outside area for the massive parade. Local businesses donate food, snacks, drinks and crisps for people to enjoy and get refuelled.
"The parade is a much-enjoyed spectacle for people of all faiths and we always have lovely comments from non-Sikh people. It's always such a fantastic feeling being part of such a vibrant festival."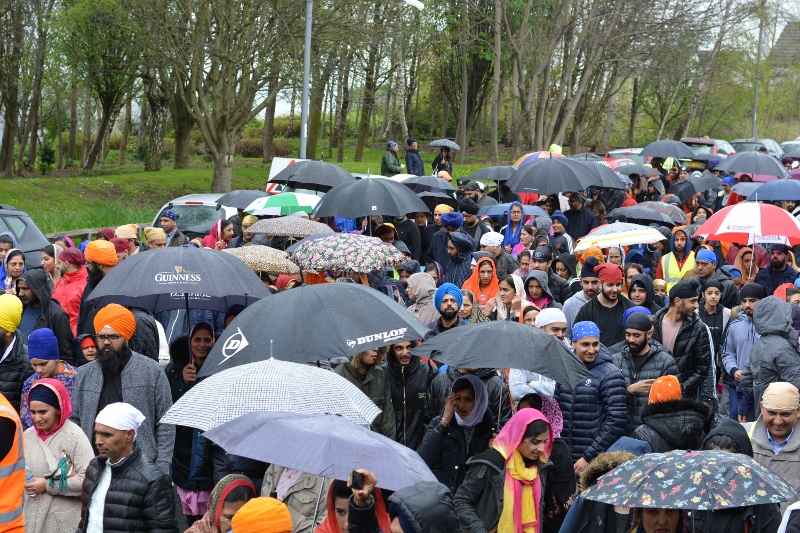 ---
The Five Ks
The Five Ks are the articles of faith that Sikhs wear as ordered by the 10th Guru, Guru Gobind Singh. Most Sikhs wear one or more of the articles but only Sikhs who have taken amrit – a ritual analogous to baptism, wear all. They include:
Kesh – Ushorn long hair, which is protected by a dastaar, or turban. The dastaar is worn by men and some women to cover their long hair. But most women keep their hair long and uncovered, except for when entering a gurdwara

Kangha – a small wooden comb meant to keep the hair combed twice a day

Kara – an iron bangle to be worn on the hand used most

Kachera – a specific undergarment for men and women

Kirpan – a short dagger
---
[ngg_images source="galleries" container_ids="22″ sortorder="1336,1316,1333,1334,1335,1331,1315,1317,1318,1332,1326,1319,1320,1321,1322,1323,1324,1325,1327,1328,1329,1330″ display_type="photocrati-nextgen_basic_thumbnails" override_thumbnail_settings="0″ thumbnail_width="120″ thumbnail_height="90″ thumbnail_crop="1″ images_per_page="0″ number_of_columns="0″ ajax_pagination="1″ show_all_in_lightbox="0″ use_imagebrowser_effect="0″ show_slideshow_link="0″ slideshow_link_text="[Show as slideshow]" order_by="sortorder" order_direction="ASC" returns="included" maximum_entity_count="500″]