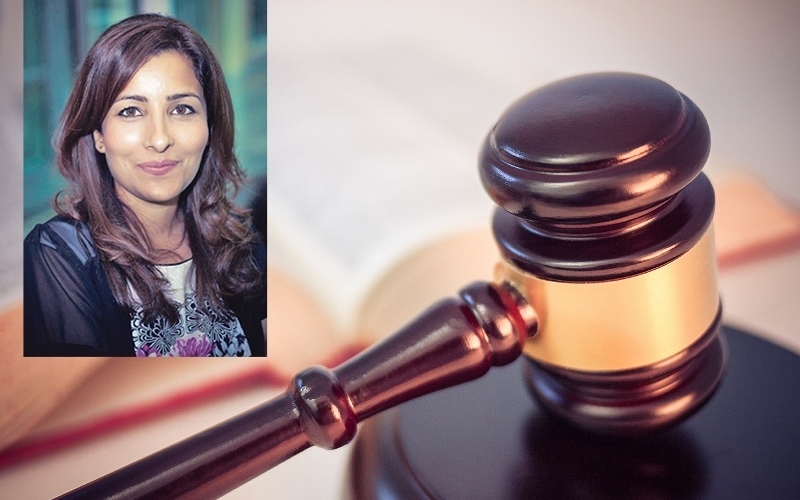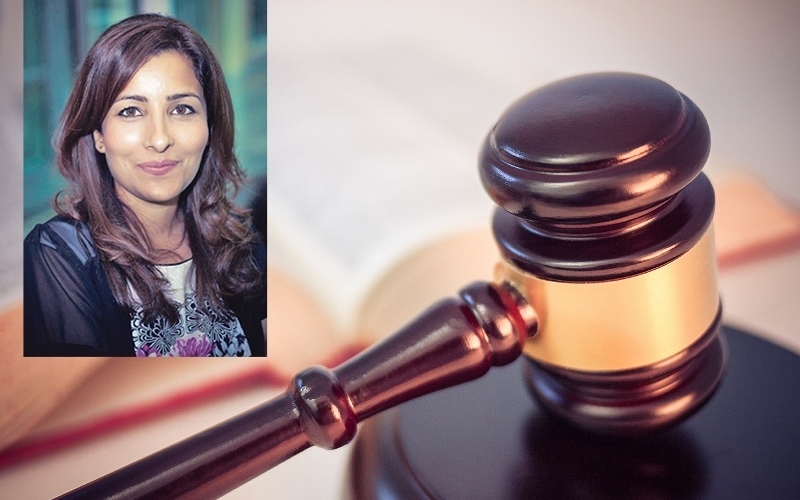 Dear Ayesha
My husband recently left me after 18 years of marriage. We have 3 young children but he doesn't seem to care. His friends have told me he is having a mid-life crisis and will come back to me. He has told me he is not coming back and has met someone else. We did not have an English registration only a Nikaah ceremony. To add insult to injury he has told me I am not entitled to anything as a Nikaah is not a marriage. Surely that cannot be right? Please help.
Nadia
Thank you for your enquiry. Unfortunately, there is not much you can do if your marriage is not registered in England. A Nikaah ceremony is not considered a marriage under English Law. However, I will need some further details from you in relation to your household circumstances to establish if there is anything you may be entitled too. Kindly contact the office to speak to me.
---
Dear Ayesha
I have recently got married in Pakistan and I want to call my Husband to come live with me in the UK. I am told that I need to have a Salary of £18,600 but I am a Carer for my father who has permanent disability and I earn nowhere near the required amount. Can you please advise me if this is true?
Waleed
This is not true. As you are a Carer you are exempt from meeting the income threshold of £18,600 at the outset. You will need to show that you have a part time job and you will be able to maintain your spouse adequately without any recourse to public funds. There is an income threshold that you will need to satisfy as a Carer. Give us a call and we will advise you further.
---
Dear Ayesha
I lent my cousin £25,000 for his new business. He did not start the business and has disappeared to India. We did have a loan contract in place but this was just drawn up by my wife on the computer at home. He did sign it though. Is there anything I can do to get my money back? His father has told me he is coming back to England next month.
Prakash
You should try and recover the money back from your cousin by issuing court proceedings against him for the amount you gave him. It is good that you have a written contract in place and I would need to check this to see what the terms were. If he agreed that this was a loan (and not a gift) then he has to abide by the repayment terms. I am presuming the contract was between him as an individual and not his company. If you are making a contract with a company then it is always good practice to get personal guarantees from the Directors so if the company goes bust you have rights against them. Give us a call and we can start the claim for you.
---
Dear Ayesha
I wrote a Will with a solicitor 6 years ago. Since then my family situation has changed and I want to change it. Would that be possible? What should I do to the other Will.
Lucy
A Will can be changed at any time. You can instruct a solicitor to draft a new Will for you. You are at complete liberty as to how you share out your property and assets and are not bound in any way by the contents of the last Will.
Once the new Will is made, you must destroy the existing Will and let the Executors know that you have done this. Destroying means physically ripping it up! Any copies should also be destroyed.
---
Dear Ayesha
I crashed my car into my neighbours' wall. My son and his friend were in the car at the time. They were both injured. I have been told they can make a claim but I am confused. How can my son make a claim when he was in the car and it was my fault? If he makes a claim would I have to pay? Please help?
Sharon
Unfortunately, your son and his friend were injured in the accident which was clearly your fault. You drove into a wall. You would have to pay for the costs of repairing that wall which you can do through your insurance company. The passengers in your car were innocent and therefore are entitled to compensation for their injuries. We would lodge a claim with your insurance company so technically they are not suing you but your insurance company. Please do not be worried it is common for passengers in cars to make claims against their drivers if they were at fault. Our Personal Injury Team can guide you on this.
---
Dear Ayesha
I was travelling to Pakistan last year from Heathrow Airport and my flight was delayed by 8 hours. They blamed it on the flight coming in late from Lahore. It inconvenienced me and my family very much as we ended up missing one of the wedding functions we were going Pakistan for. Can we claim compensation?
Suffia
Yes, you can claim compensation under the EU Regulations Airlines do have to compensate if the flight you were travelling on was delayed due to their fault. Your flight was delayed more than 3 hours on arrival time so you are entitled to the fixed amount of compensation. In fact, every passenger (regardless of how much you paid for the ticket) is entitled to compensation. I am presuming you were travelling with family so together you will probably receive enough compensation to book another holiday! (just try and travel with a more reliable Airline next time!). We deal with these cases on a No Win No Fee so call our Flight Delay Team today.
---
Dear Ayesha
I had a builder who built a conservatory in my house. Since he has left, the roof part of it has started leaking and other parts have collapsed. The workmanship is shoddy and now costing me to fix. The conservatory cost £18,000 and I am really upset about the distress it has caused to us. I want to sue the builder who is still in business as he is doing a job down the road. I want to fight this all the way. Can you help?
Hassan
Yes of course we can help. The builder has clearly provided you with a job below the required satisfactory standard. On this basis, you could claim for the cost of rectifying the work or if the conservatory has to be built again the rebuild or full refund. I would need more information from you but this is a case that I would strongly advise you to take further. We have handled similar cases and recovered money from cowboy builders. Unfortunately, builders work on the premise that you will do nothing about it – but you definitely should!
---