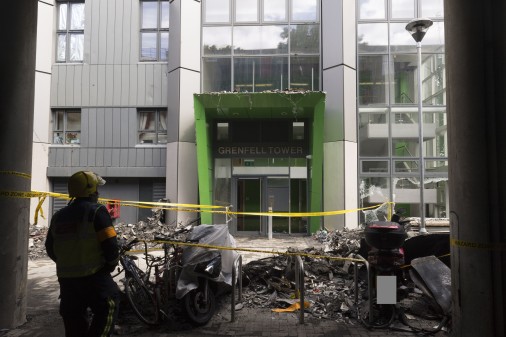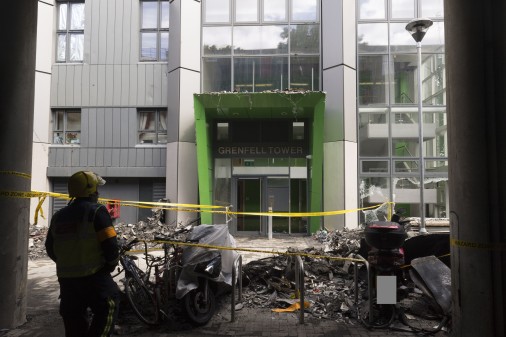 Officers from the Grenfell Tower investigation team and the Coroner met the families of those who died or are missing and sadly presumed dead last night in a private meeting to update them.
The families were updated on the progress of the search and recovery operation, the identification process, the coronial process and the police investigation as well as being given the opportunity to ask questions. The survivors are also being updated.
A total of 60 people who died in the fire have now been formerly identified plus baby Logan who was stillborn afterwards. The number of people who are believed to have died remains at about 80. The final figure will not be known until the end of the search, recovery and identification processes, but officers believe the final figure may not be as high as 80.
Everyone identified to date is a person officers sadly anticipated to find within Grenfell Tower and their families are all being supported by trained family liaison officers. It is expected the search and recovery operation will be complete by about the end of the year. Following structural work inside the tower, from this week the Met has been able to double the number of search teams to help finish the search as soon as possible. So far a fingertip search has been completed in around half the flats, with those prioritised where it is believed people died. About 15.5 tonnes of material is being searched through on every floor.
The police investigation continues, uniquely at the same time as a public inquiry, with which the MPS is co-operating.
Detective Chief Superintendant Fiona McCormack said: "The investigation into what happened at Grenfell Tower is a priority for the Met and we are determined to find the answers that so many desperately seek. The distress and suffering caused to so many families and loved ones that night is harrowing. That night people lost their homes, all their possessions and tragically their families and loved ones.
"Outside of counter-terrorism investigations, this is the biggest investigation the MPS is undertaking and the scale is huge. Last night we were keen to help the families understand that this is massive investigation and it will take a long time. But we only get one chance to investigate and it is important things are done properly.
"We hope by the end of the year our search teams will have finished their work inside the tower and the formal identifications will be complete. We are committed to finding, recovering and identifying everyone who died as quickly as we can.
"We do now think the final figure of those who died may not be as high as 80 but we don't know exactly at this stage. We have analysed the thousands of calls received after the fire to confirm and eliminate missing people as well as looking at CCTV from the foyer who shows us clearly some 240 people who escaped the fire. Some of those missing person reports were mistaken and a small number were fraudulent. The process is ongoing but we now have a better idea of figures. However, we still don't know if there was someone inside Grenfell Tower who died who was not reported missing, and we won't know until the searches are complete."
Around 200 officers, drawn from across the Met, are working full-time on the Grenfell Tower investigation in a variety of roles including family liaison, search teams, statement-takers and exhibits officers.
The investigation is focussing on the construction, refurbishment and management of Grenfell Tower as well as the emergency services' response. The types of offences that may be discovered could range from fraud, misconduct, health and safety breaches, breaches of fire safety regulations or manslaughter on a corporate and/or an individual level.
So far the investigation has identified 2,400 different people to speak to, including residents, firefighters, police officers and other witnesses. More than 1,000 statements have been taken.
A total of 670 firefighters that were involved in the rescue effort have been identified, 340 police officers and a similar number of ambulance staff. They will all have statements taken. From those police officers, 340 Body Worn Video clips have been downloaded and they have all been viewed.
More than 2,500 exhibits have been seized so far, many from within the tower.
Officers previously said they had identified 60 companies that had been involved in the construction, refurbishment or management of Grenfell. That number has now grown to 336 different organisations. Each is being contacted to establish exactly what their role was.
Where their role is considered relevant, digital downloads of all business records are being recovered. So far, in excess of 31 million documents have been recovered and it is anticipated that number will increase. Specialist software will be used to enable officers to process and search those millions of documents in order to find any relevant material that may be used evidentially at a later stage.
The forensic examination of the tower is ongoing and will continue into the New Year. This includes photographing and documenting every room on every floor, paying particular attention to fire safety provisions such as fire doors, the standards of construction work, the routing of pipework and smoke extraction systems. After that, there will be a series of further forensic tests including reconstructions. Only after that work is compete will officers be in a position to fully understand what happened, what went wrong and what questions need to be answered.
In addition to this work, eight fraud investigations are ongoing, where people have tried to financially benefit from the fire. Two people have been charged, one person arrested and bailed and enquiries continue in the other investigations.
The MPS received a report on Friday, 8 September that a sum of money appeared to have been stolen from one of the flats within Grenfell Tower, taken at some point after Tuesday, 20 June.
An investigation into the theft is now being carried out. Survivors of Grenfell Tower and the families of those who died or are missing and presumed dead have been updated by the Met.
Officers have had reports within the last ten days of other possible thefts of property and money from another three flats. Enquiries continue and the police investigation will establish whether such property may have already been moved into storage by a specialist company employed by the local authority. The allegations were made after occupants of flats on the floors not damaged by fire were allowed to return to their properties to recover personal items and discovered the missing property.
Det Ch Supt McCormack said: "I can't tell you how personally devastating these reports of thefts are, for the victims, for me and everyone involved in the investigation who is working so hard. We have one confirmed theft and are looking at three more allegations and we will thoroughly investigate. We do not yet know how this has happened.
"We have 24-hr security at Grenfell Tower but this has been reviewed and some changes immediately put into place."