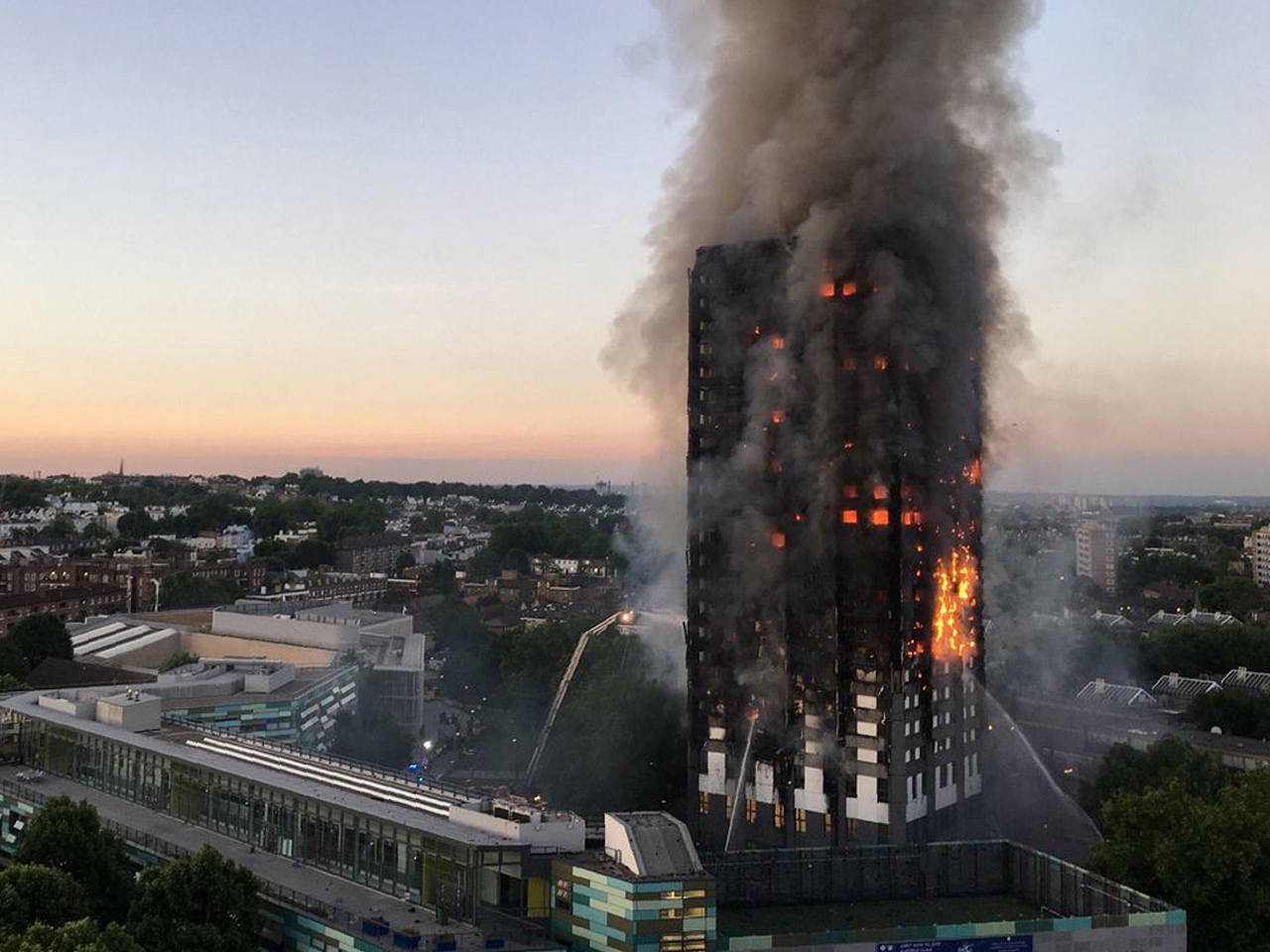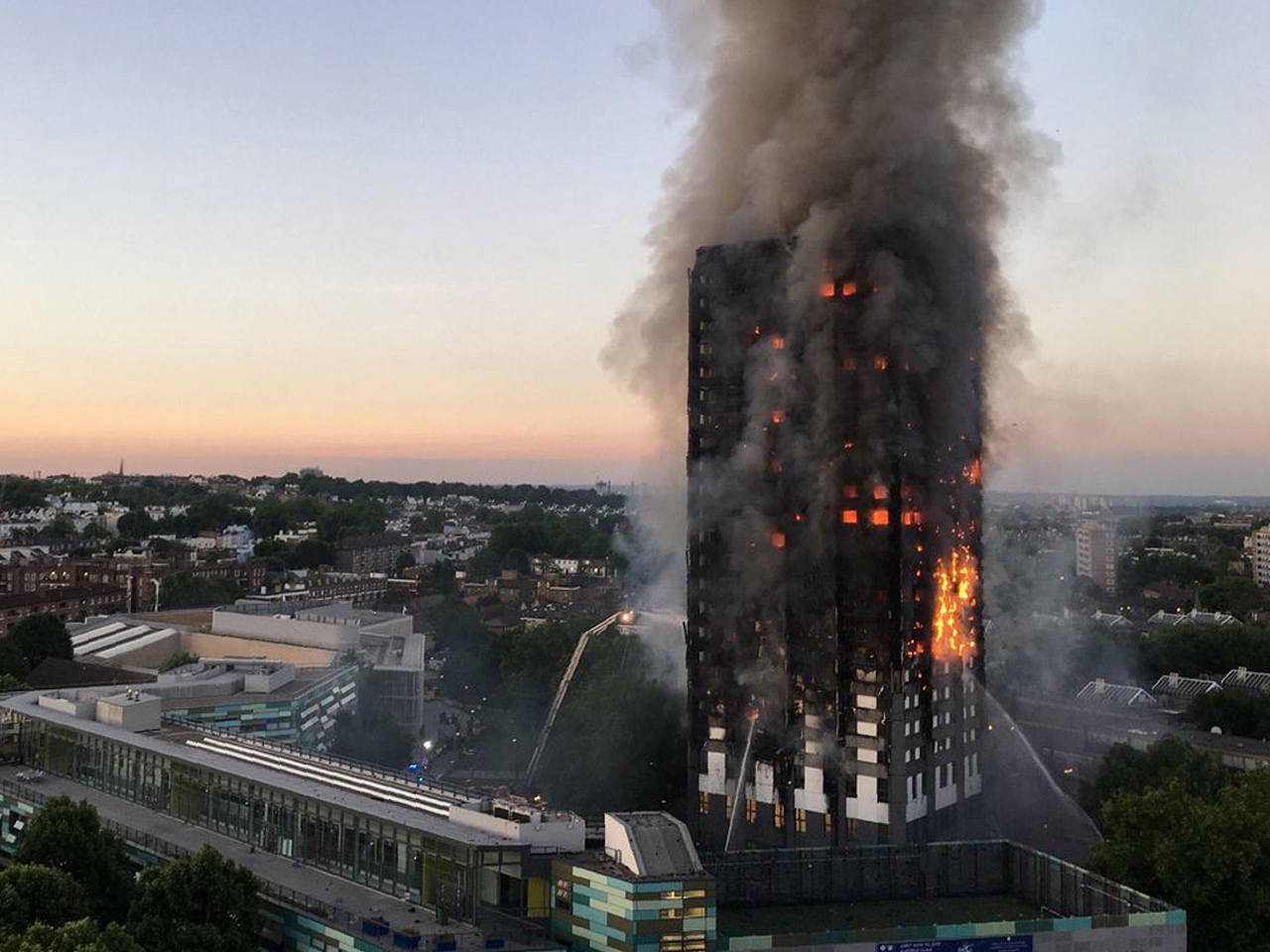 A blazing inferno which engulfed and destroyed the Grenfell Tower block in London has already claimed the lives of 30 with more expected with hundreds of bodies yet to be found and multiple others in 6 hospitals across London with 18 believed to be in a critical condition.
Grief has turned into anger at the devastating blaze in the early hours of Wednesday 14th June at the council-owned tower block located on Latimer Road near Westfields Shopping Centre in West London.
Structural engineers have been working to make the building safe for firefighters to search – an operation which is expected to take weeks, according to MET commander Stuart Cundy.
Sniffer dogs are being used to search the accessible burnt tower block to find bodies, with no further survivors expected.
Although it is not yet clear what has caused the initial fire which engulfed the tower, it has emerged that the uncontrollable and rapid spread of fire is directly associated with the external cladding. The same classing was behind a similar fire in Melbourne in 2014 in which an eight-floor fire raced up 13 floors to the roof of the 21 storey building in 11-minutes.
The 24-floor tower block housed 400-600 residents and was originally built in 1974 and was recently refurbished in 2016. But residents were known to have made regular complaints, one being that the fire alarms didn't work.
It is also believed the block, which recently had £10million spent on its refurbishment wasn't fitted with a sprinkler system. The fire is reported to have started on the fourth floor.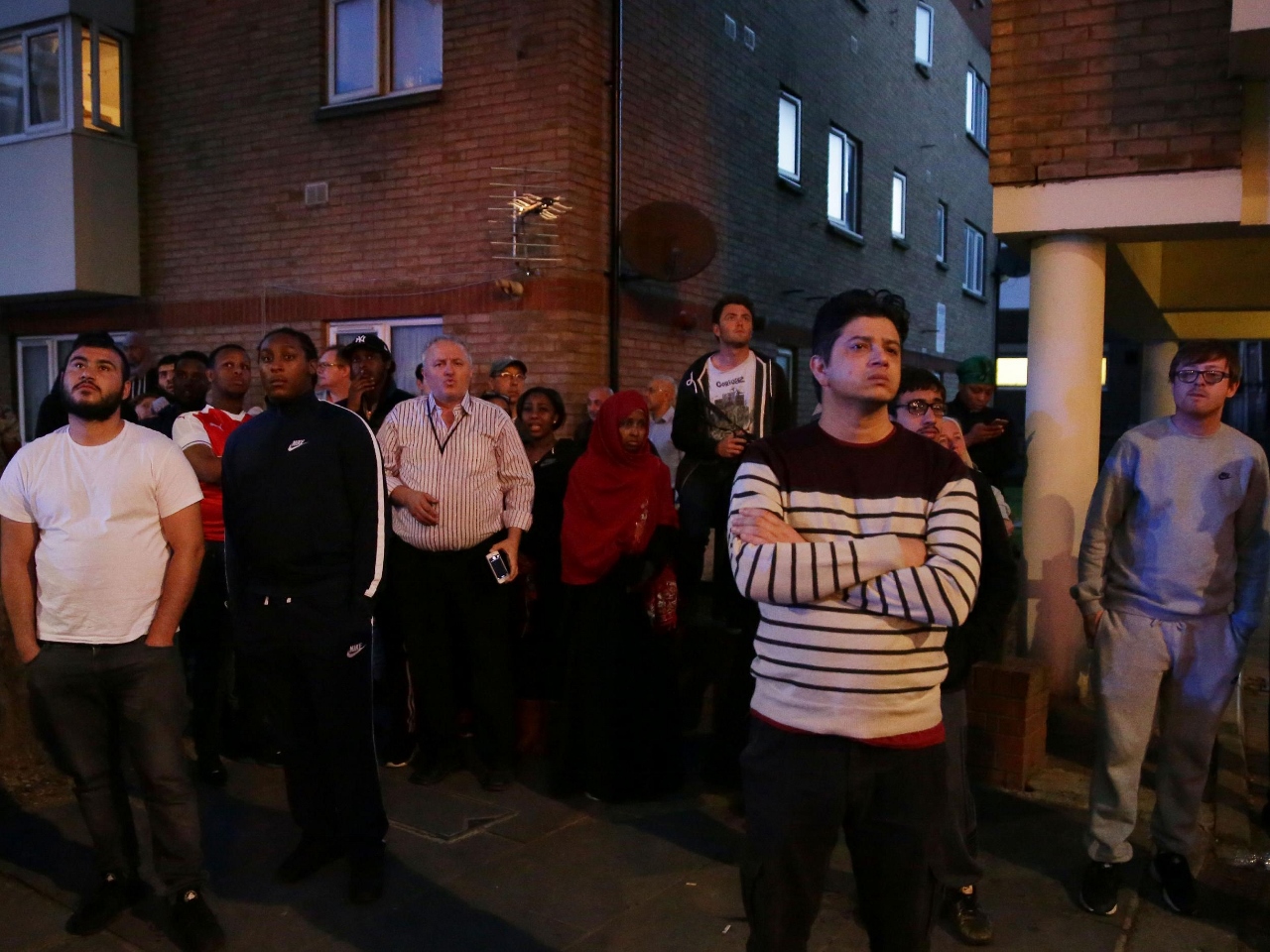 Kensington and Chelsea council admitted it had received complaints over the works with resident's action groups claiming its warnings about health and safety had fallen on death ears. Residents raised safety concerns four years ago but were ignored.
It is believed that virtually all the residents in the top three floors perished in the devastating fire, which burned at over 1000 degrees (1,800F).
Horrified witnesses have described the scenes, which include a desperate mother frantically throwing her baby from a window in an effort to save their life.
In response, the communities have come together as one and the local churches and community groups have opened their doors to those affected and appealed for people to donate clothes, towels, toiletries and more.
Charities have even donated food and water, the response to this has been so great by the community that some of the centres taking donations can no longer accept them as they have no room to hold the donated goods.
Members of the public from all communities and celebrities have shown their solidarity in an effort to help those who've lost everything. Free food and offering places to stay being just two of many charitable goodwill gestures being made. Again another example of the community sticking together at a time of need in England.
http://test.test/2017/06/grenfell-tragedy-harrowing-goodbye-message/