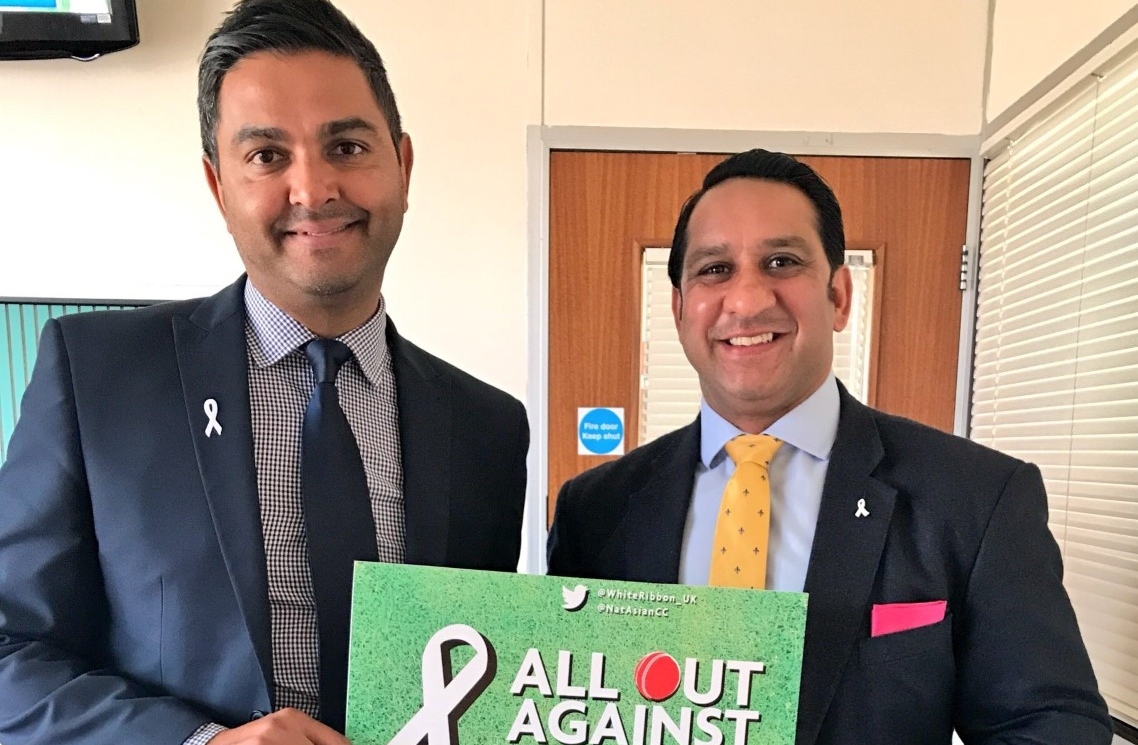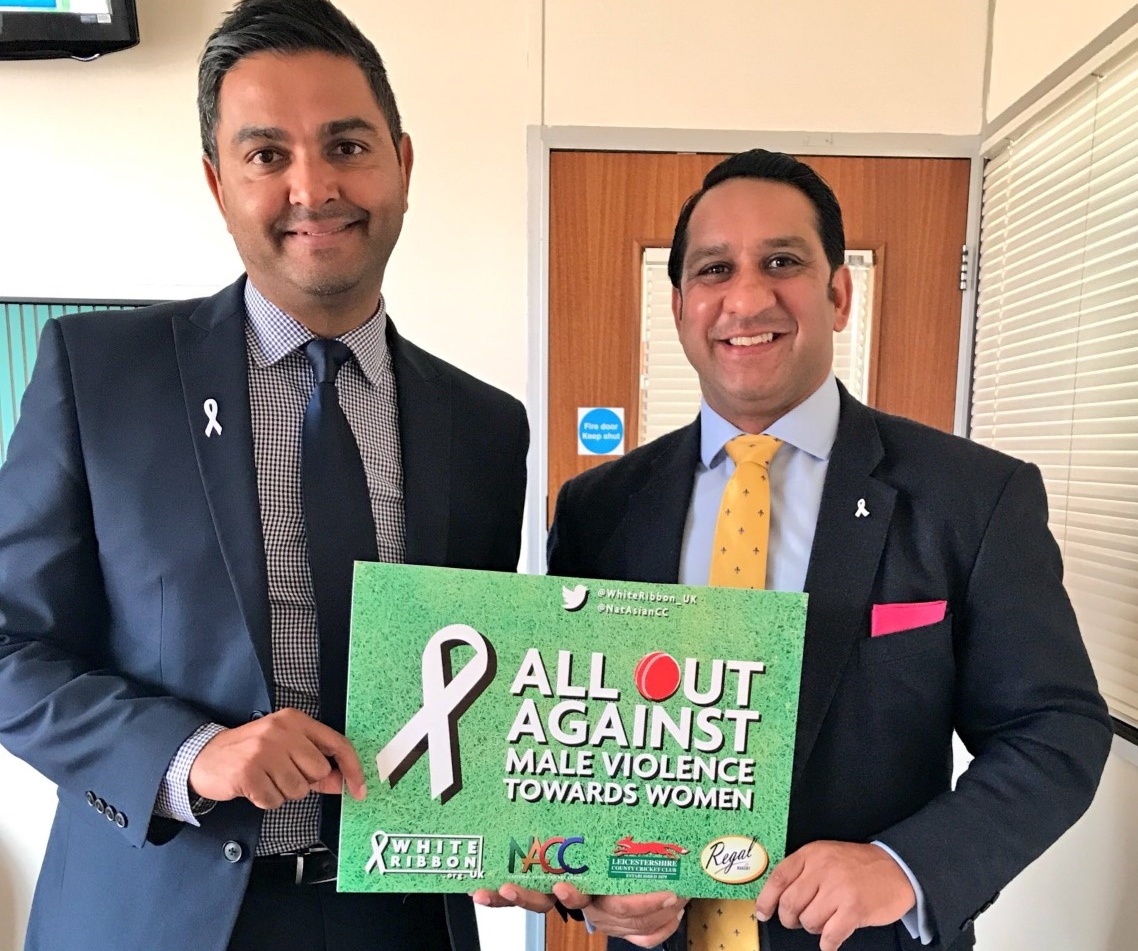 Sports stars and politicians take to the crease on Sunday 17th September in aid of White Ribbon UK, a national campaign for the eradication of male violence against women.
In conjunction with Leicestershire County Cricket Club (LCCC) and the National Asian Cricket Council (NACC), the event will see two teams, The Lords and Commons XI vs. White Ribbon/NACC XI, compete for the Regal White Ribbon Trophy.
Among the stars taking part are Kabir Ali and Minal Patel (former England cricketers).
Professor Lord Patel OBE, non-executive director of the English Cricket Board, is a major supporter of White Ribbon UK and will be captaining the Lords and Commons XI team.
"Cricket has a proud tradition of reaching beyond the boundary line in terms of respect and fair play," commented Lord Patel.
"We are proud to support the work and corresponding message of White Ribbon UK with this exciting match."
Captain of White Ribbon/NACC XI will be Wasim Khan MBE, CEO Leicestershire County Cricket Club and former professional cricket star. He told us: "It is a great pleasure to host this match and be part of the White Ribbon UK Campaign.
"We are a club that firmly supports the eradication of male violence against females. As well as watching a great game of cricket, I hope that many will attend and support our aim of raising greater awareness of this cause."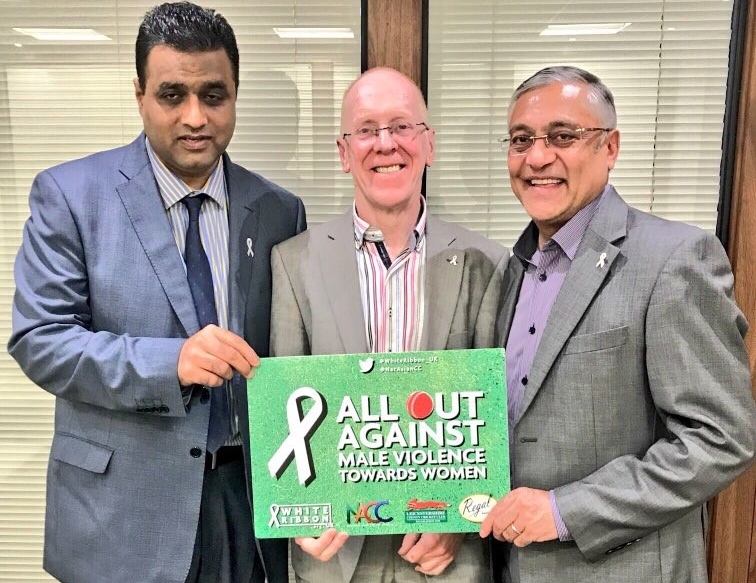 Chris Green OBE, founder of White Ribbon UK, says that sport provides a fantastic opportunity to engage young people, and spread a message of respect and equality.
"We're delighted and very grateful to be provided with this wonderful opportunity by Wasim Khan MBE and call 'all out' on violence in all its shapes and forms," added Mr Green.
Gavin Newlands MP, chair of White Ribbon UK's All Party Parliamentary Group, believes that upcoming match will be a fantastic occasion to unite around a message which says that violence against women and girls cannot be tolerated.
"The White Ribbon Campaign UK uses sport to remind us that we all have a role to play in ending the violence that too many women and girls face on a daily basis," said the MP.
"Both teams may be competing against one another on the day, but are united when it comes to ending gender-based violence."
The match begins on Sunday 17th September at 2.40pm, free of charge and people of all ages are encouraged to attend. For more information, contact Ikram Butt, Sports Campaign Manager, White Ribbon UK, on 07958 329027