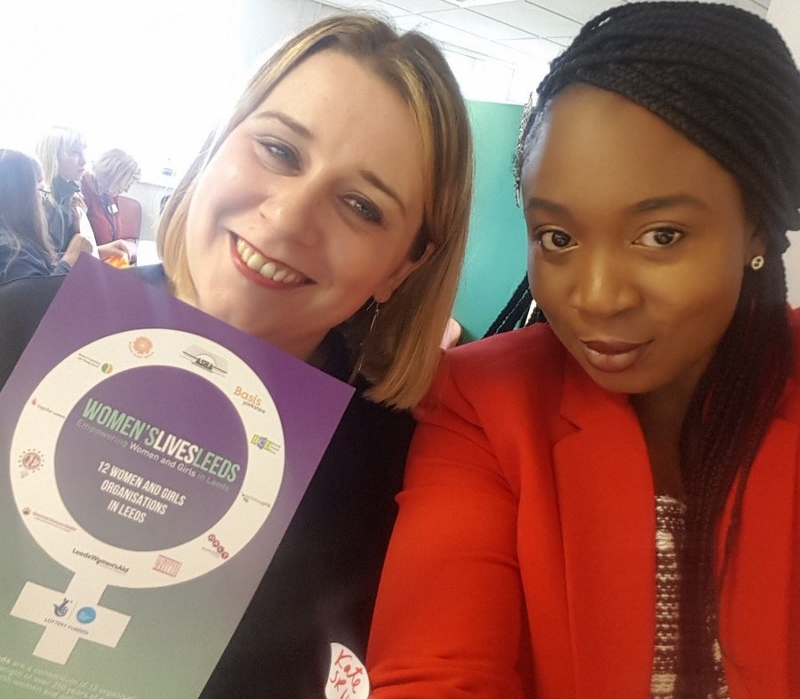 Over 70 women from across Leeds, from all walks of life, came together to identify the priorities to make Leeds the best city for women and girls.
The Forum was organised by Women's Lives Leeds (WLL) and is a unique partnership of twelve women and girls organisations from across Leeds.
Between them they have specialist individuals working for various initiatives including domestic violence, mental health, sexual health, sex work, trafficking, child sexual exploitation and education.
The conference room at the Leeds Church Institute was packed out with women of all ages, representing themselves and organisations, to discuss and prioritise the issues that women and girls experience.
Group activities took place to give attendees the opportunity to put forward any areas they felt need addressing in the city. With over 30 items on the list – ranging from employment and safety, to empowerment and education – everyone was then asked to pick their top three priorities.

This activity took place alongside a networking opportunity, giving women the space to meet other women working to empower women and girls.
Viv, an attendee explained: "In all my years in Leeds, I have never been to an event where there are so many women coming together to make sure voices are heard! And I only knew one woman in the room, what a fantastic opportunity to meet others!"
The result of this activity identified the top priorities for women in Leeds which are: Employment, Violence Against Women and Safety.
These issues will now be tackled by the Forum going forward.
The group also elected a Chair and Deputy Chair for the Forum, who will take on duties for the next year. Kate Bratt-Farrar, Chief Executive of Sue Ryder Wheatfields has taken on the role of Chair, and Marvina Newton, CEO of Angel of Youths will be her Deputy.
Women were extremely complimentary of the event and gave positive feedback, such as "Loved being part of this event, really inspiring!"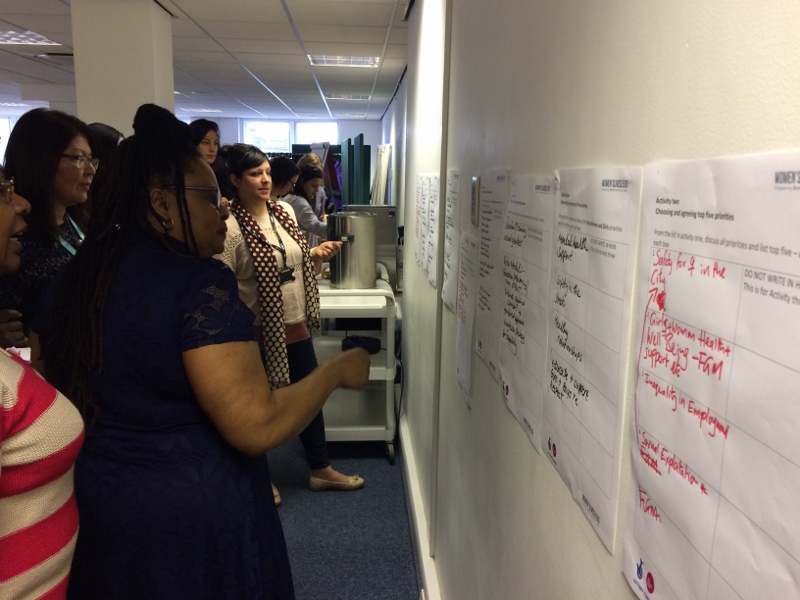 Jeannette, Project Manager of Women's Lives Leeds who organised the event said "It was great to see so many women of all different backgrounds come together and discuss what needs to be done to support women and girls in the city. The event was fully booked, and many more wanted to attend, we will have to organise a bigger venue next time! I can't wait for the next Forum to keep this excellent momentum going!"
WLL have come together to support the most vulnerable women and girls in Leeds. They are experiencing mental health problems, domestic abuse, sexual violence and exploitation. Many will have experience of the criminal justice system, sex work and substance misuse. WLL will focus on the most disadvantaged communities.
WLL is made up of the following organisations: Leeds Women's Aid, Behind Closed Doors, Getaway Girls, Hooner Kelah, Halt, Together Women, Women's Counselling and Therapy Service, Women's Health Matters, Shantona, Basis, Asha Neighbourhood Project and Nari Ekta. The project launched on 1st November 2016 and has funding from the Big Lottery for four years.