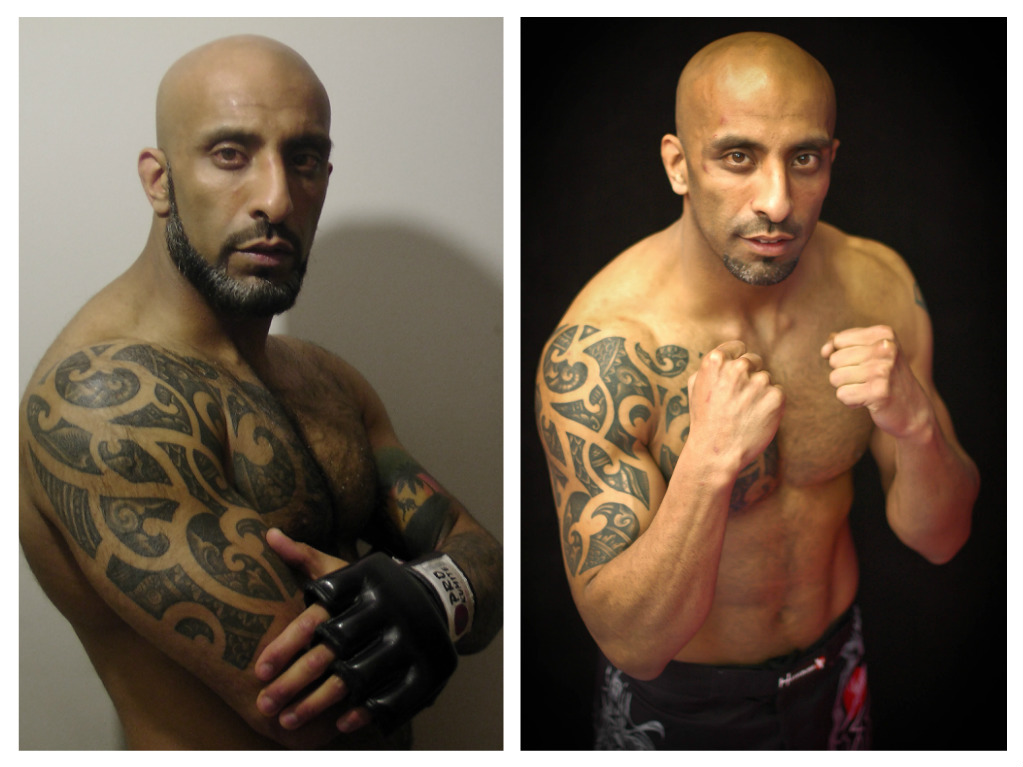 'No Pain' Hussain set for exciting encounter against top ranked MMA Veteran John 'the one' Maguire
Mixed Martial Arts fighter, Shah 'no pain' Hussain is back in action on the Rise of Champions 4 show in Brentwood, Essex on 30th September.
Shah will be fighting against the top ranked UK Welterweight and UFC veteran John 'the one' Maguire, in what promises to be an exciting and engaging fight.
Hussain has competed in the pro ranks of UK MMA since 2006 and on the domestic circuit and Is well known to fans both in the UK and abroad.
The Fighter who is part of Team Crossface and fight agency fighter has so far had 23 professional contests to date and has competed against the top ranked fighters in his category.
John Maguire does pose Shah's biggest challenge to date, as he does have experience of fighting on the biggest stage in MMA, with a respectable record of 23 wins and 8 defeats in an 11-year career.
Hussain himself made his International debut last year, competing in Pakistan twice. First was in April 2016 in Lahore, this was an anti-climax with a no contest against Afghanistan's Abdul Sami Wali due to an illegal groin strike.
Shah who has a record of 11 wins and 11 defeats, returned to Pakistan in January 2017 to win in style via TKO in the 1st round against Ajmal Fraji. Hussain is currently enjoying a three-fight win streak and will be looking to carry on this momentum.
Hussain hails from Slough, County Berkshire but was born in Birmingham. He currently works as a private sector body guard for a high net worth client. He is also married with two children.
He began training in Mixed Martial arts and Brazilian Jiu Jitsu since 2004 and was a late starter to MMA, making his cage debut at 26 and 'no pain' appears to be peaking now demonstrating an array of skills of late, which has seen him finish his last three opponents via TKO.
Hussain secured his trip to the world-renowned Phuket top team in Thailand for September and he is looking forward to competing in the 'land of smiles'. He spoke about his Thailand Trip and his upcoming fight he said:
"I have gone away training in Thailand quite a few times over the years now and each time at different gyms, so a trip back was overdue.
"I'm already in fight camp and happy with where I should be at this stage but wanted to finish strong, so wanted to get away from life's distractions here in the UK such as work.
"At Phuket Top Team, I know all I will be doing will be eating, sleeping and training and completely focused on preparation.
"I'm looking forward to fight night on September 30th where I'm bring it to my opponent.
"I'd like to thank God first and foremost for everything that he has blessed me with and a massive thank you to all my supporters and individuals who continue to support me in my journey."