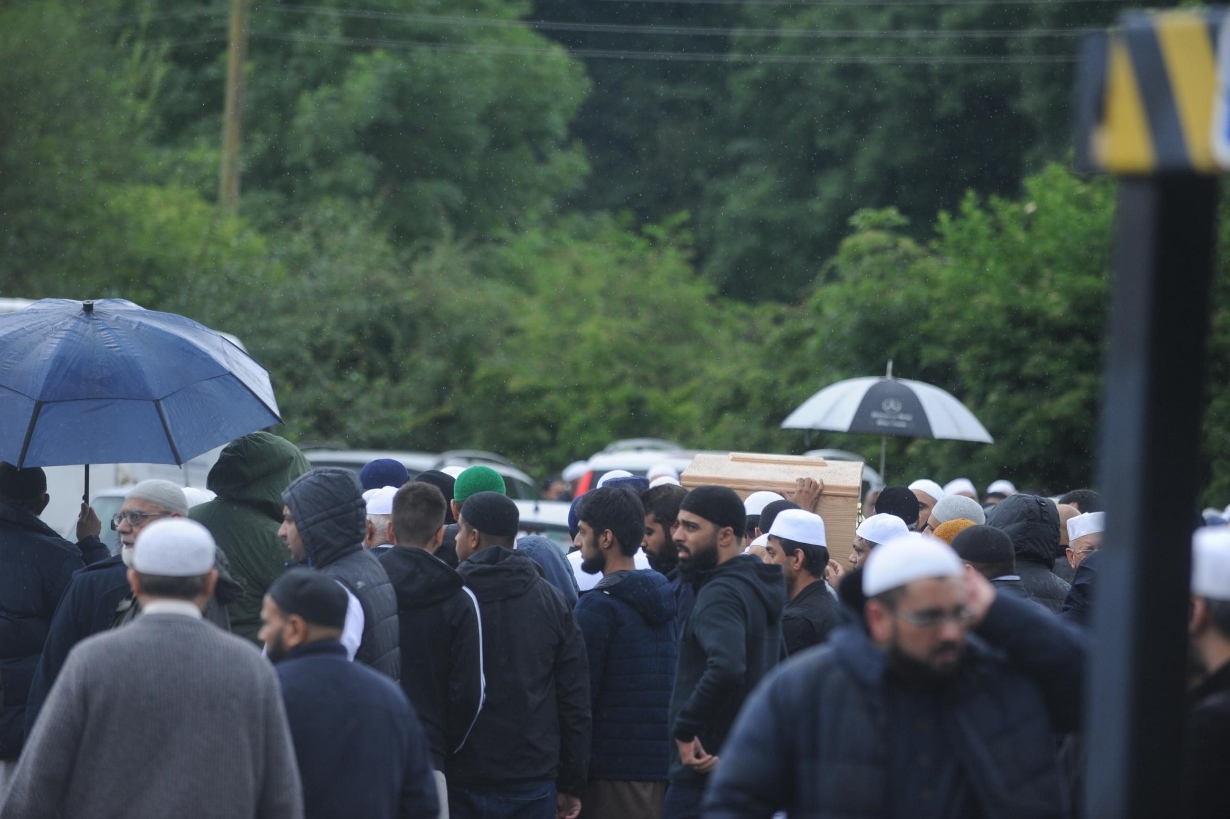 Distraught father with bandages on both hands led coffins of his little 5-year-old daughter, sons aged 10 and 12 and wife
Around four thousand mourners turned out to say goodbye to three children and their mother who tragically died in a house fire.
Children, Hamaad, Yusuf and Khadijah Umerji, aged 12, ten and five, were buried along with their mother Aneesa, 40, at Overdale Cemetery on Tuesday 11th July.
Their father, Zubair Umerji had bandages on both of his hands and led the coffins from vehicles to the burial site at the cemetery.
People from all over the country travelled to Bolton to pay their respects at funeral prayers held at the Zakariyya Jaame Masjid mosque, before the burial.
Mrs Umerji, who grew up in Blackburn, and whose family still lives in the Preston New Road area, and her three children died in a house fire in Rosamond Street, Daubhill, on Saturday morning.
The three children and their mother became trapped inside their Bolton home shortly after 9am on 8th July.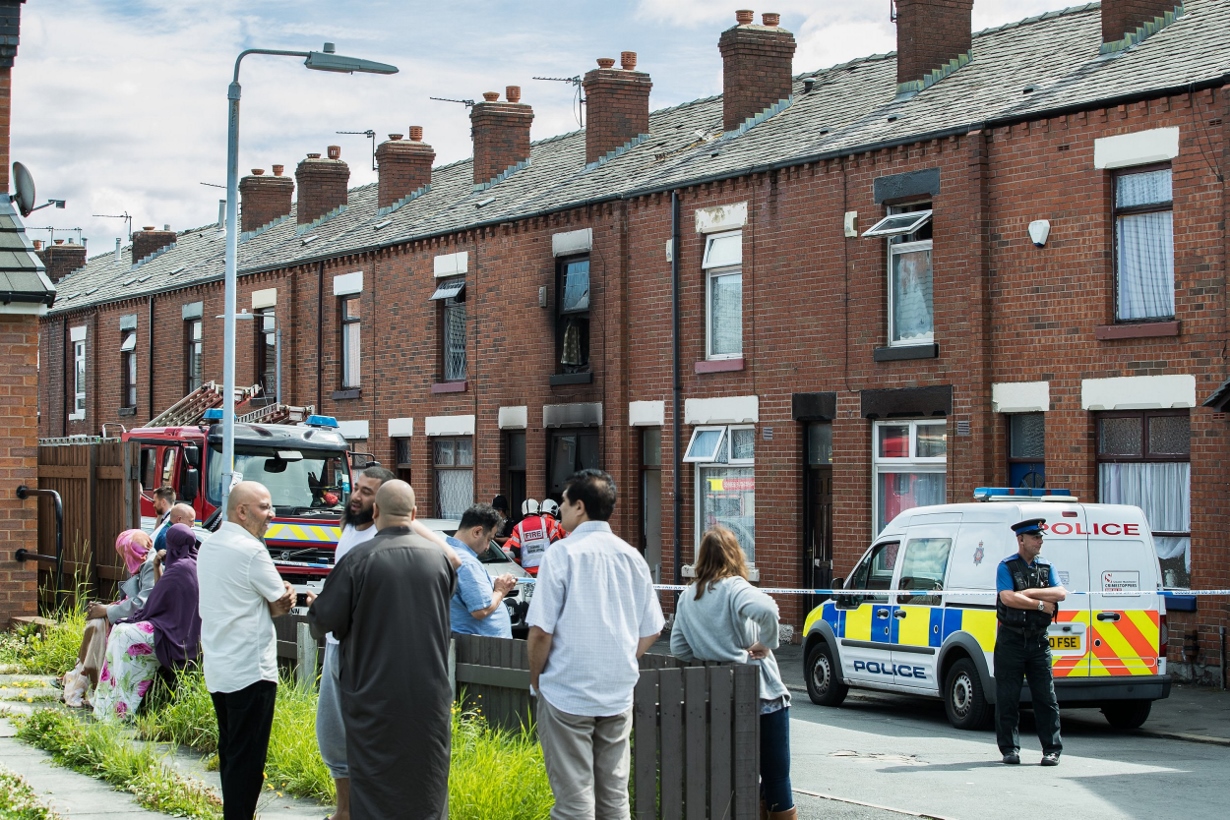 The youngsters' dad, Zubair, 41, had desperately tried to save his family after the blaze ripped through the terraced house.
The father, who is in a "distraught condition" had tried to smash through glass on the ground floor window to reach his family. He was screaming, banging and shouting. 'Save my kids, save my wife. Help. Help.'
Neighbours had tried to assist breaking the door and the windows but the flames were out of control.
At the funerals, mourners stood in the rain as they gathered to pay their respects and a number of prayers were read out at the service in both English and Arabic.
The service at the cemetery was led by Imam Maulana Rashid, who spoke of the community coming together to co-operate to support each other at the time of mourning.
Among those who spoke at the cemetery was Simon Greenwood, Hamaad's learning support mentor at Birtenshaw School, who had written an emotional poem to the 12-year-old and read it out loud.
Mr Greenwood broke down in tears as he read the poem, which paid tribute to the youngster's independence and determination.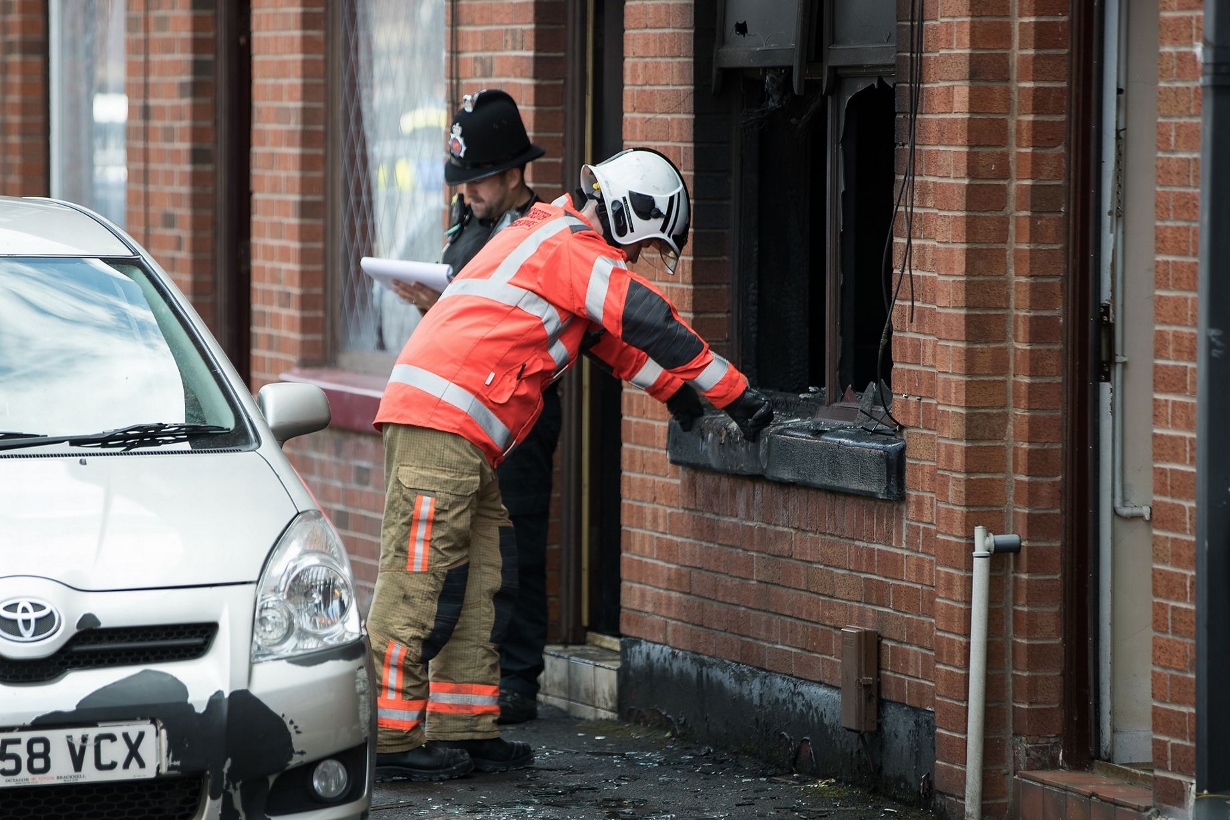 Imteyaz Ali, secretary at the Bolton Council of Mosques, said: "Thousands have turned up, from Preston and Blackburn, I have seen people from all over the place.
"People have come to show their grief. I have seen crowds at services before but never to this extent. This just goes to show how it has touched a lot of people's hearts."
The family had close friendships with much of the neighbourhood, many of whom have spoken of the deaths as a loss to the whole community.
Following a joint investigation, officers from Greater Manchester Fire and Rescue Service (GMFRS) and Greater Manchester Police (GMP) believe the fire was caused accidentally by a halogen heater in the living room at the front of the house.