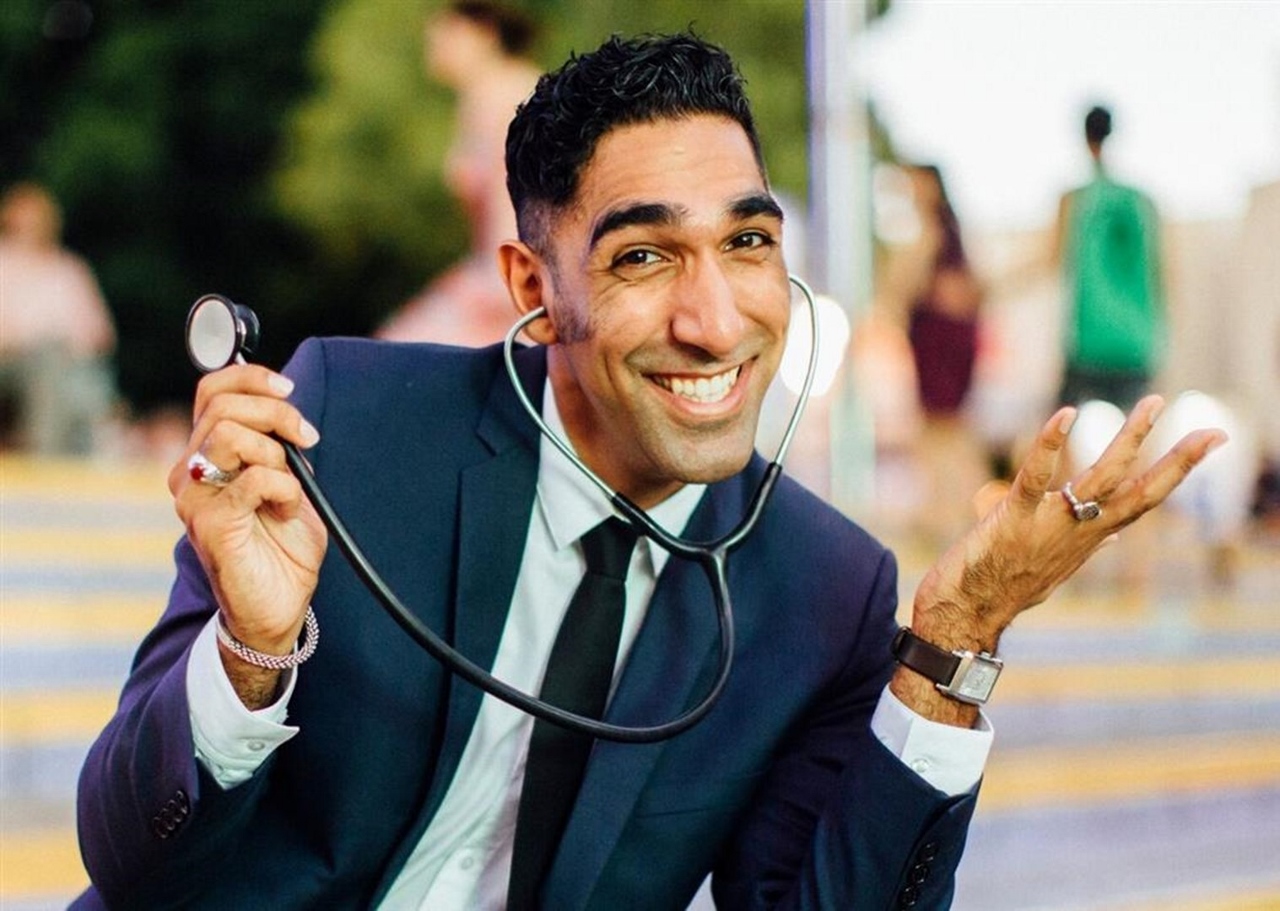 Ahmed Kazmi played two sell-out shows in Notting Hill with his act 'Doctor in the House: what your doctor really thinks' and all the proceeds are going to the Grenfell victims.
As well as the money made from the shows he has set up a JustGiving page to use his philosophy of laughter being a good medicine to help those who most need it.
His clinic is less than 800- metres from Grenfell Tower and several of his patients were residents there so Ahmed felt a personal need to do something due to the tragic circumstances.
Describing the scene as eerie and like something from an apocalypse film, Ahmed and his surgery spent the doing their upmost to comfort anyone in need.
Ahmed struggles to describe what he felt that day but speaks highly of what happened next: "I didn't see or feel any despair or terror. The overwhelming feeling was of love, unity, and solidarity.
"Every street corner of was taken over by agencies there to help: a makeshift housing office, a lost relatives bureau, the Red Cross, and a doctor and nurse station to name a few.
"People arrived one after the other with food, clothes, and toiletries.
"They quickly sorted the items and displayed them and helped the affected pack what supplies they needed into bags.
"A group of young black Muslim boys, who were fasting themselves, walked around with jumbo pizzas offering everyone slices."
Due to the huge amount of generosity shown by the public Ahmed felt slightly redundant as a doctor as the emergency centres were so well staffed: "I sat down on the floor and played with some children. I didn't use my stethoscope those hours while I was at the centre, but I still feel I was a doctor.
"I think that sometimes empathy and witnessing someone's grief are as important a part of our role as procedures or prescribing."