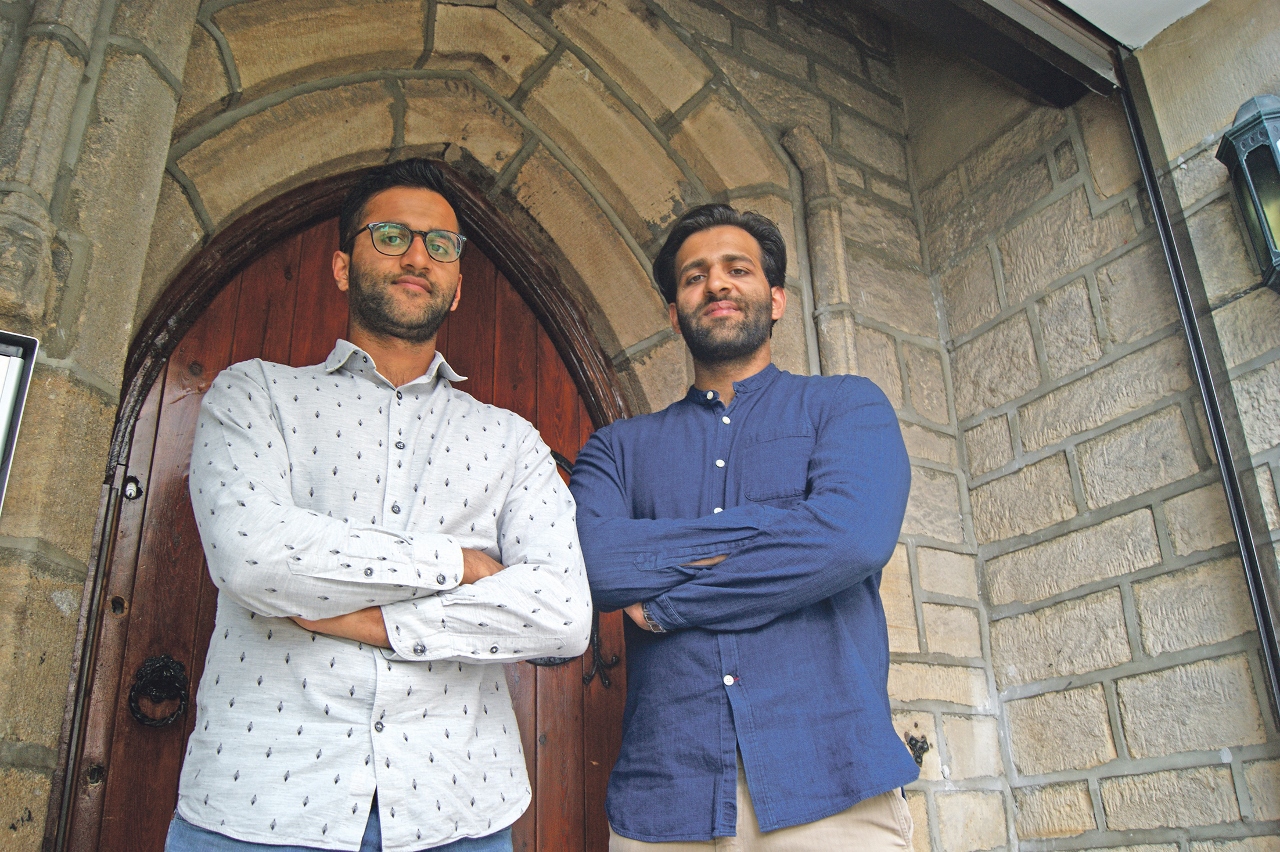 A dynamic duo from Leeds, have set up a crowd-funding platform – the first of its kind, allowing people to invest in property, with as little as a £20 stake.
Armed with degrees from the University of Oxford and London School of Economics, brothers Haaris, 24, and Shaan Ahmed, 26, have developed a ground-breaking concept, which rattles the cage of property investment.
Backed by their family's iron-clad 40-year-old property and accounts business portfolios, the young millennials are now on a mission to share the benefits of property investment to younger generations.
The young Ahmed brothers company, UOWN, works by allowing individuals to invest in property by purchasing or trading individual shares. The platform currently allows investments from as little as twenty pounds.
UOWN's relationship with the Parklane Group sets them at a huge advantage, as it allows them to tap into four decades of knowledge and experience. Furthermore, the properties that are available for UOWN investment are properties that the Parklane Group had invested in before, ensuring they are of a high quality, both in terms of build, and investment returns.
"Home ownership has halved for investors in their 20s, because prices are rising much higher than wages," explains Haaris.
"By opening up property investment at twenty pounds, people can put what is left of their wage into property, where it can grow at a far higher rate than in a savings account.
We see it as a way to get a foot on the property ladder without having to save for a deposit, which can take decades."
The pair spent 18-months developing a transparent and easily accessible platform for investors, working with renowned IT web developers and financial experts to ensure any investments made are wholly safeguarded.
Upon one look at the website it's apparent they've stripped the secret jargon out of property investment and set out creating a simple and clearer language easier to understand. Often complicated financial-investment-company-tones used in the industry are difficult to get your head around.
"Our family are proud of our Yorkshire roots, and as Yorkshiremen myself and Haaris believe in plain speaking," says elder brother Shaan – who is also an alumnus of the London School of Economics.
"Financial companies often 'pitch themselves as experts and use jargon extensively," added Haaris, "and this overuse of complex financial terminology acts as a barrier to everyday people. That's something we want to do differently."
Shaan adds that upon discussing the concept of UOWN with their grandfather Nazir Ahmed – founder of residential and commercial property investment company Parklane in 1977, he was immediately intrigued.
"We come from a privileged background – three generations have so far benefitted from my grandfather's business entrepreneurialism.
"The Parklane Group and Hentons Accountancy has earned a high-valued reputation in Yorkshire, now it's only fair that we put or heads and degrees to good use, so that other people can give themselves a chance to jump onto the property ladder."
"We want people to have the financial security that often comes with investing in property – to that end we have worked hard to create a platform that works for real people.
"The concept is for everyone from all walks of life, including those for whom property investment can seem like a dream.
"Both Haaris and I want to empower people of our generation with the ability to invest in property.
"70 per cent of average 25-year-olds are not in a position to buy their first home due to financial constraints or not qualifying to be granted a mortgage; and the other 30% that do, mostly borrow from family and friends to raise funds for the deposit.
"Through our platform, profit is back in the hands of the 99%, not just the privileged few.
"There's a 53 percent projected return over the next 5 years – a gain more than anyone would get in any measly high street savings account."
When it comes to future plans, the brothers are ambitious: "We are both young and idealistic," said Haaris.
"We want to expand geographically and in terms of the investments that we offer, and we would eventually like UOWN to become a platform from which you can purchase an affordable share in just about anything. This kind of investment certainly isn't available to the less wealthy end of the market right now, and we have the potential to change that."
UOWN launched the scheme in November and have undergone a rigorous process from the Financial Conduct Authority (FCA) in being granted compliance for the business as well being acutely aware of the previous housing market crash.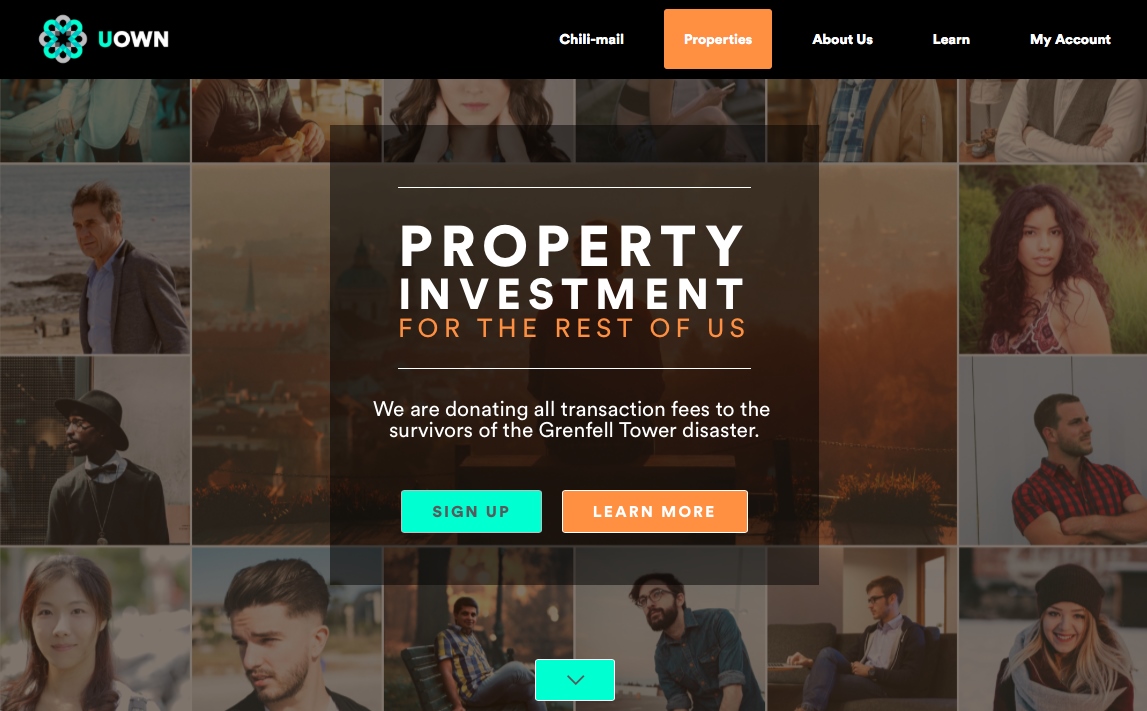 What is Property Crowdfunding?
Property prices have gotten pretty silly and now a lot of us can't afford to buy a whole house. Crowdfunding platforms allow us to pool our money so that together we can buy a house, and everyone gets a share based on how much money they contribute. The property is then rented out and everyone gets their share of the rent, and as the house price changes the value of your shares change as well. So you make money from rent and capital appreciation. You can get involved with just £20 and UOWN handle all the day-to-day management and hassle.
What are 'shares' in a property?
In the UK house can only have four people on the title deed. To enable a crowd of people to own a house UOWN form a new company (SPV) every time they buy a property and when you invest you become a shareholder in the SPV. Each SPV owns a single property and is completely separate from UOWN so if something happens to us the SPV will be unaffected.
Who can invest?
UOWN is open to any resident of the UK and EEA and you must be over 18. For legal reasons, people of the following nationalities (even if they live in the either UK or EEA) can't use UOWN: USA, Australia, Canada, China, South Africa or Japan. If you're a resident of another country, you might be allowed to join in but it's down to you to make sure you comply with UK regulation and tax laws.
Who manages the properties I invest in?
UOWN hands over the day-to-day management of properties to the people who do it best: experienced letting agents. They're responsible for finding tenants, collecting rent and dealing with the day-to-day issues that come with owning a property. So you needn't worry about us calling you late at night to fix a leaky pipe.
What happens if I change my mind?
There's nothing wrong with that. After you invest your money, there's a 14 day cooling-off period when you can cancel it. No strings attached. Once contracts are exchanged the sale is legally binding. It isn't the end of the world though. You can always sell your shares in a property to other UOWNers if you want out.
Is my money protected?
When you invest in a property, your money goes into that property's stand-alone SPV – this means it's ring-fenced from the rest of UOWN's business. So if things change, a different organisation would step in and look after your investments. Any money held in your account but not invested is protected by payment provider MangoPay – a regulated and authorised body which holds your money.
---