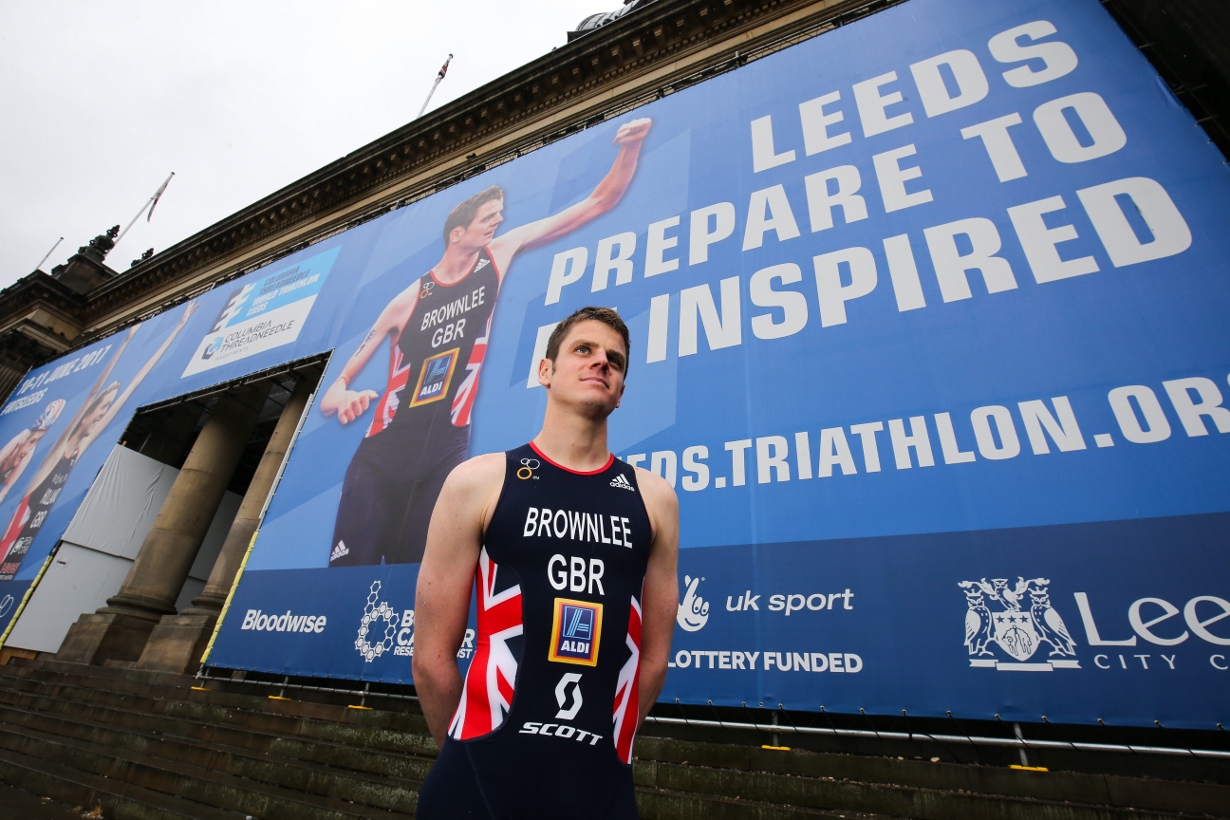 Olympic Silver medalist Jonny Brownlee this month unveiled triathlon inspired artwork to transform the city's town hall as the city counts down to the Threadneedle World Triathlon which takes place in Leeds On June 10th and 11th.
The event which will attract both Olympic triathletes and recreational triathletes worldwide, will include many household names including Rio Olympic Star's, Gold medalist Alistair Brownlee and brother Jonny. While Vicky Holland takes part in the female events.
Thousands of spectators are expected to cheer on their Team GB heroes, in a race which features most of the city's iconic landmarks and organisers hope to eclipse the 2016 Columbia Threadneedle World Triathlon in the city which saw over 80,000 people catch a glimpse of their favourite triathletes.
The event starts in Roundhay Park, before the competitor's race through the streets of Leeds, before a blue carpet finish in Millennium square.
Local hero Jonny Brownlee who is competing in the men's event is excited for the occasion to get started he said: "The Town Hall and the rest of the city look amazing today and I can't wait to get out there and race."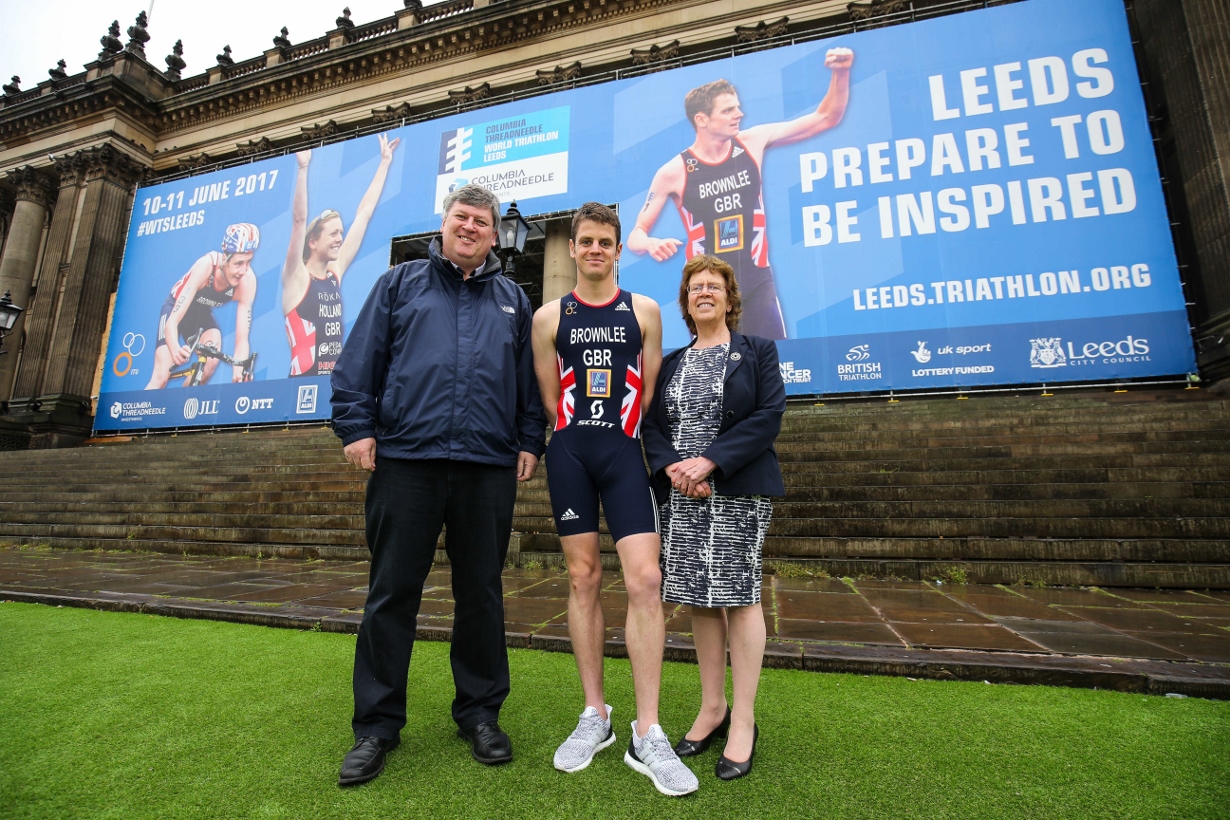 He continued by paying tribute to the supportive Leeds crowd he said: "After Yokohama everything is now focused on being the best I can in front of a home crowd."
"Last year, it was a wall of noise with the streets packed full of fans, as an athlete you can't ask for more and I hope even more fans from across the country are inspired to travel to Leeds and cheer us on."
Leader of Leeds City Council Councilor Judith Blake also spoke of the excitement building in the city for the event she said: "There is a real buzz of anticipation in the city, we are of course very proud that Leeds is both a home and a base to so many wonderful triathletes."
"The atmosphere at last year's event was simply sensational, and both athletes and spectators can once again be guaranteed a very warm Yorkshire welcome next month."