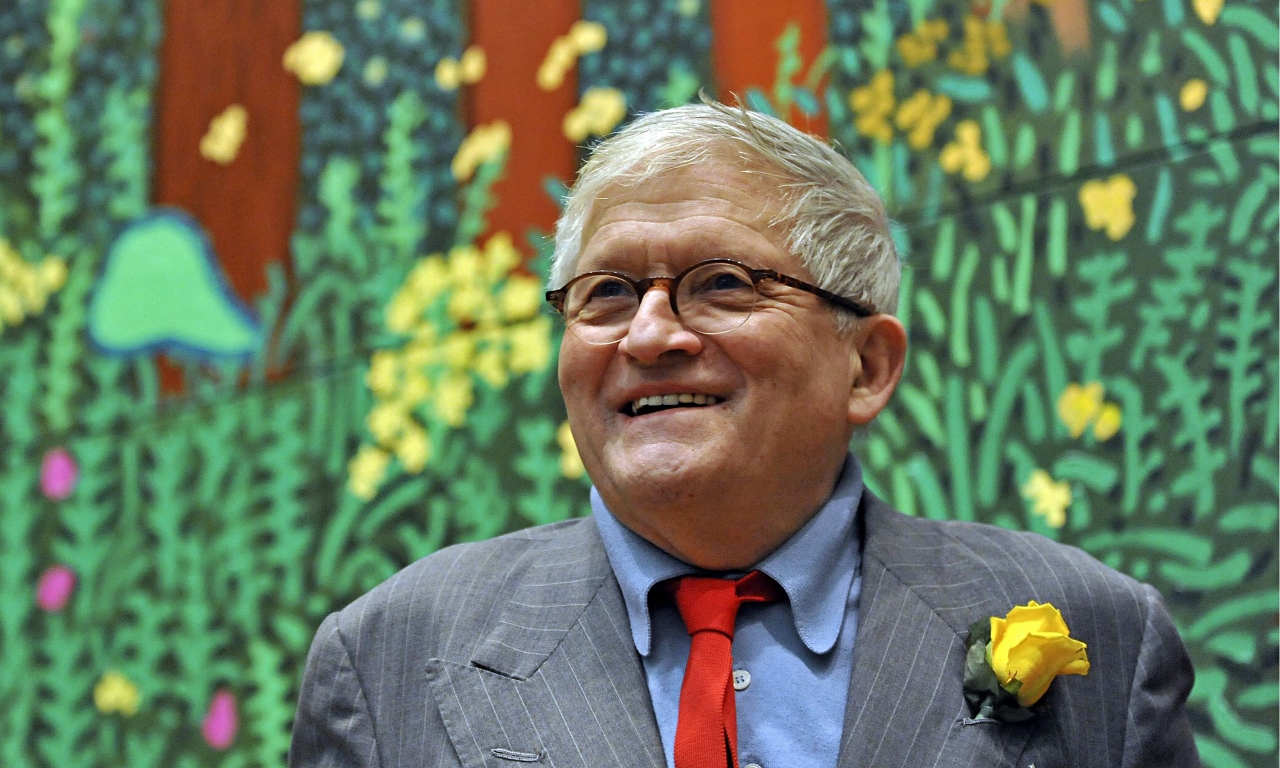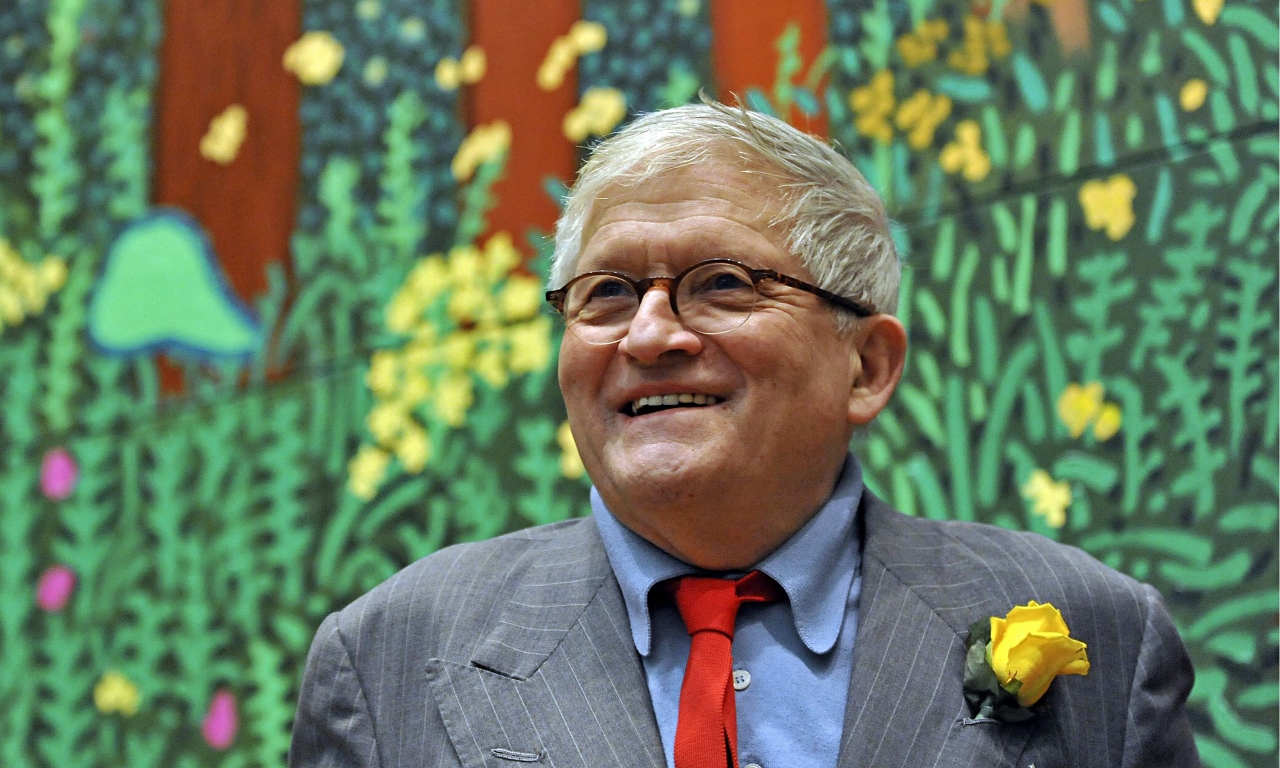 The gallery where the renowned artist was first inspired has opened a David Hockney Gallery in honour of him turning 80
A new permanent display of Hockney's work will be on show at the Cartwright Hall Art Gallery containing works spanning his career and unseen photos from his personal albums.
The exhibition showcases an unrivalled collection of his early work and provide an introduction to his life and art with a particular focus on Yorkshire and Bradford.
The city of Bradford went all out to for Hockney's birthday with thousands attending on the opening weekend for a huge party.
Although he didn't make it to his hometown as he now lives in Los Angeles, Bradford did plenty to celebrate in his absence.
Over the weekend a huge portrait of Hockney was unveiled made out of coloured nails.
Artist Marcus Levine created the piece that stands 16ft high out of 250,000 nails hammered into a base of lacquered marine plywood and fixed onto the wall.
Hockney is widely regarded as Britain's greatest living painter and his exhibitions have drawn record-breaking crowds to the Tate and the Royal Academy in recent years.
Born in Bradford in 1937, he learned his craft pushing a pram containing art materials around the city while he painted on the streets.
He has previously spoken of his joy of visiting the Cartwright Hall as a kid in the 1940s and 50s which makes the gallery even more touching as Hockney claimed it was the only place in Bradford to see 'real paintings'.