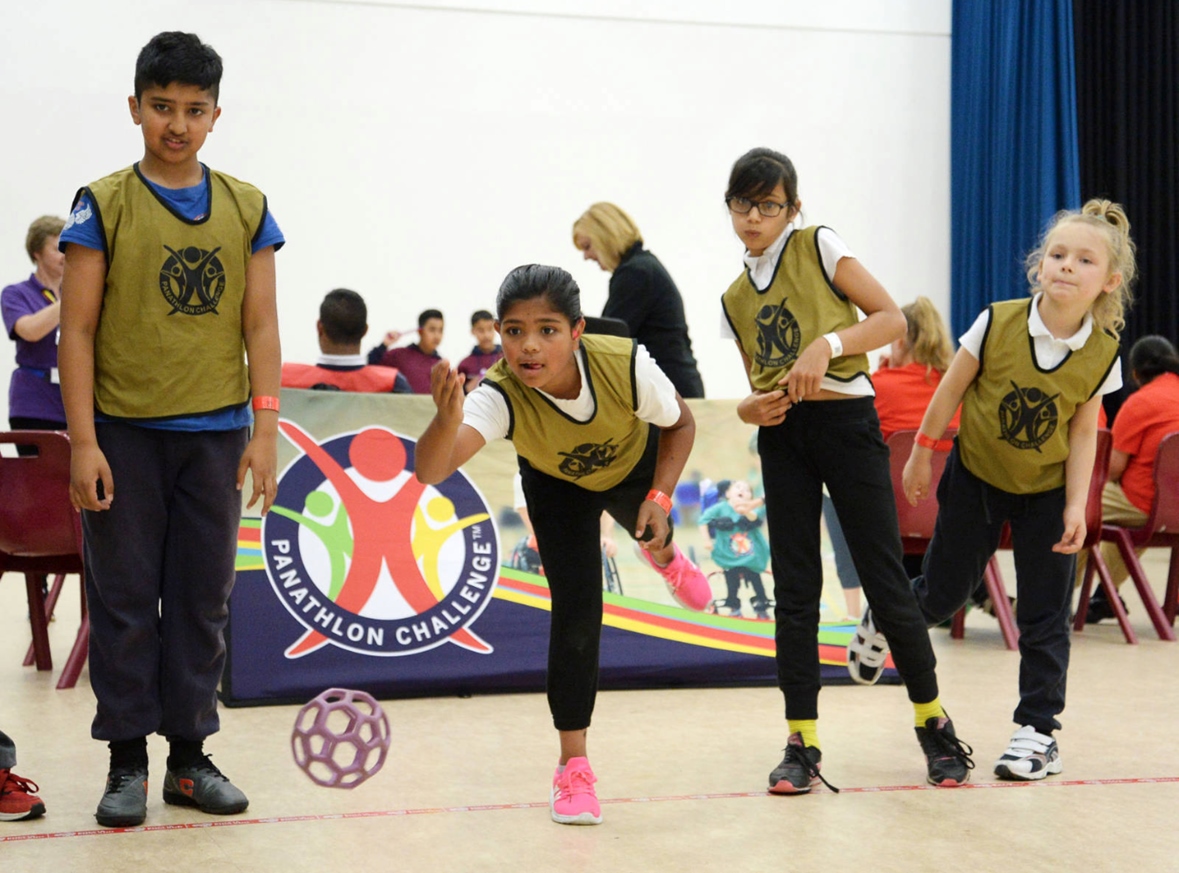 A Bradford schoolgirl has been celebrating after being presented with an award recognising her success in disability sport.
Ten-year-old Girlington Primary pupil Shahayna Begum received the Panathlon's West Yorkshire Outstanding Achievement award for her performances in her school Boccia team.
The award recognises Shahayna's leadership and determination when participating in Panathlon competitions, and also for being a sporting role model for her peers.
Every year Panathlon provides more than 10,000 young people with disabilities and special needs with opportunities to take part in competitive sport.
Taking part in the charity's events, Shahayna captained her school's boccia team to a runners up in the Bradford Panathlon, followed by another second place finish in the West Yorkshire Panathlon competition.
Shahayna was presented with her award at the Bradford Multisport Primary Panathlon event at University Academy in Keighley.
Her achevement is even more impressive as she only began taking part in sport this year after being encouraged by PE teacher Mrs Simpson.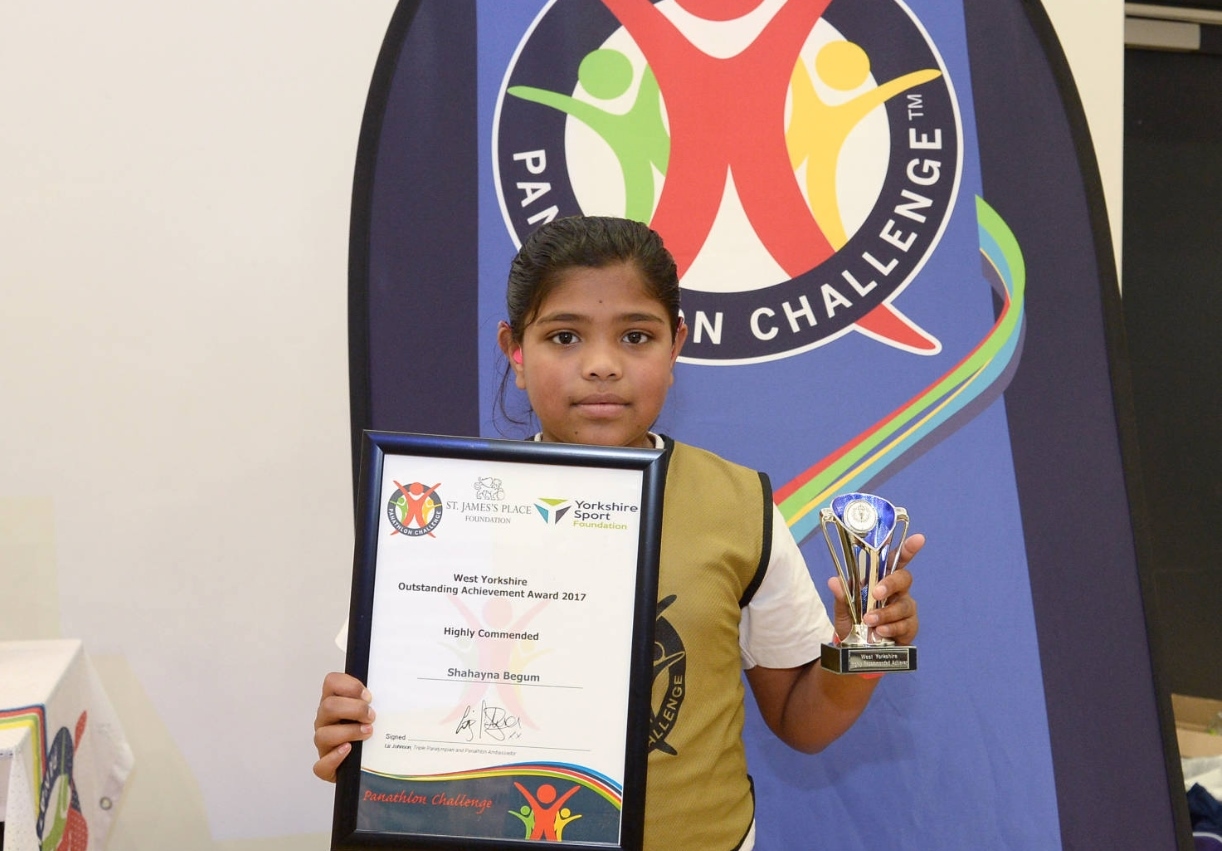 Shahayna has a profound bilateral sensori-neural hearing loss and wears two behind the ear hearing aids.
Her hearing loss means that she is unable to access most sound, in particular speech. Shahayna's main mode of communication is through British Sign Language (BSL).
Winning the award has given her a huge amount of confidence and it has been given pride of place in her home as her family are extremely proud of what she has accomplished.
Being in a team with all her friends gives Shahayna a great amount of excitement and joy as she tries to score points in the fast paced game.
Shahayna's favourite subject is maths and she loves attending school with her friends and learning something new each day.
She also enjoys drama
Outside of school Shahayna enjoys cooking with her mum and playing with her friends as well as the occasional spot of drawing.
Claire Hussain, Girlington Primary's teacher of the deaf said:
"Shahayna is an example of how determination and perseverance can lead to achievements beyond her own expectations.
"Other pupils, deaf and hearing, have seen what she has achieved and are motivated to try new things and develop new skills, even in areas which they may find challenging.
"Everyone at the school has learned of her achievements and we are all immensely proud of her."