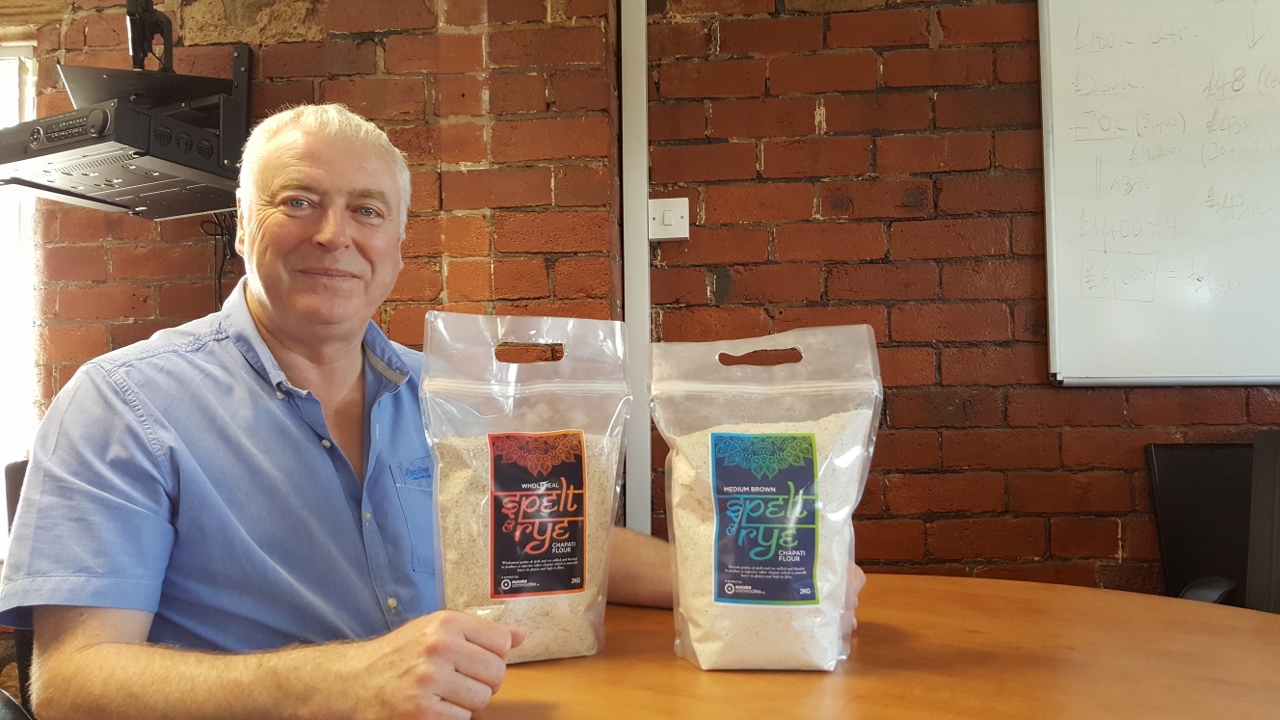 Yorkshire company doubles production of 'healthy' chapati flour with low GI suitable for diabetics
"Spelt and Rye are one of the oldest cultivated grains"
A Yorkshire company is leading the game as a supplier the finest commodities and innovative ingredients, is to double production of its chapati flours.
In what the West Yorkshire company – Eurostar Commodities, calls a massive trend toward healthy alternatives, as the leading supplier of sales of Spelt and Rye chapati flour they've exceeded all expectations in its launch year.
Spelt and Rye chapati flour blends older grains of rye and spelt to produce a tasty chapati, high in quality and with the softness and flexibility required for producing a great result.
Produced by Eurostar's development team, who trialled different grains and blends to create the optimum combination of rye and spelt, the product is available in two chapati flour varieties: Medium brown and Wholemeal.
Rye and spelt give a rich hearty taste and retain a larger quantity of nutrients than other types of grains when milled. They're a good source of fibre and minerals and are higher in protein than wheat flour. Because they are low GI the products are also good for diabetics.
Spelt is one of the oldest cultivated grains tracing is roots more than 6,000 years back to ancient Mesopotamia. Spelt has kept many of its original characteristics which provide an impressive nutritional profile, along with ease of digestibility and anti-inflammatory qualities.
Rye is also a very good source of dietary fibre, phosphorus, magnesium, and vitamin B1.
Philip Bull, Managing Director of Eurostar commodities says: "We are delighted by the success of this product and it reflects a larger consumer trend toward ingredients which have increased health benefits.
"Many of these products, because of their more natural processing have enhanced flavour properties and increased absorption benefits. We are excited to continue developing new products in this area."
Eurostar is an innovative family business from Yorkshire, formed in 1994. The company supplies over 10,000 tonnes of product to the UK and Europe every year, and are experts in ingredients. Eurostar source the finest grains in small supply chains to ensure quality and provenance.
The company also supplies gluten-free and organic flours.